Print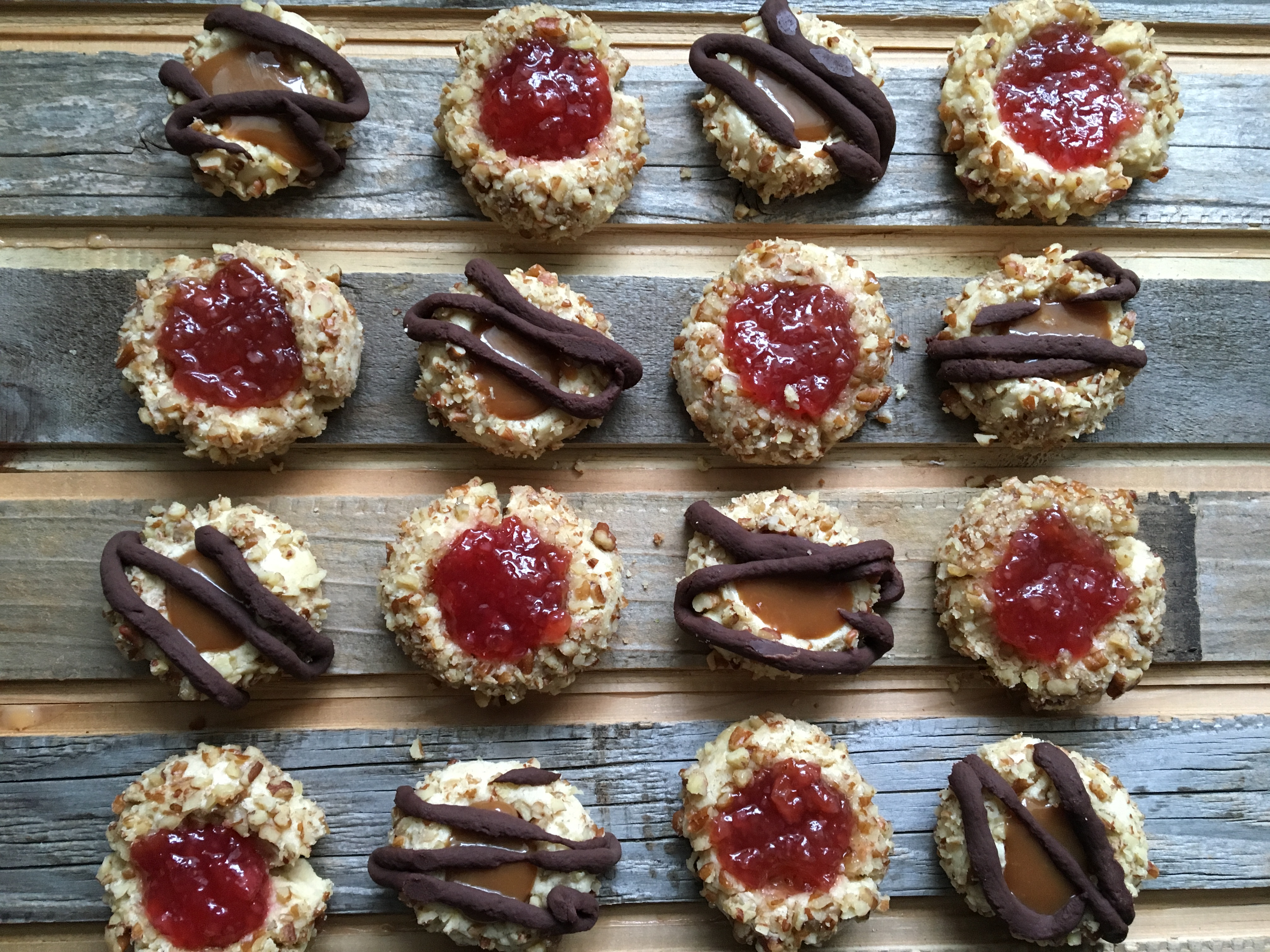 Christmas Thumbprints
The perfect Christmas cookie.
For the thumbprint cookie
For the caramel filling and chocolate drizzle
For the thumbprint cookies
Blend butter, egg yolk, vanilla, and sugar. Blend flour and salt into the mixture. Refrigerate for one hour. Lightly beat egg whites. Roll the dough into balls about the size of a golf ball. Dip the balls into egg whites. Roll into chopped nuts. Place on a lightly greased cookie sheet. Press down on the middle of the ball with your thumb. Bake for 10-12 minutes. Place on cooling rack. Fill with caramel, frosting, lemon curd, or jam.

Note: Some of the cookies may poof back up a bit after baking, when they are slightly cooled just press again with your thumb.
For the caramel filling and chocolate drizzle
While cookies are cooling. Melt 1 cup caramel bits with 3 TBS sweetened condensed milk in a small sauce pan over medium heat stirring occasionally. When that is done fill each thumbprint. In a microwave safe bowl add chocolate chips and 2 TBS sweetened condensed milk. Microwave chocolate chips to melt in 15-20 second intervals stirring well after each time. When the chocolate is melted drizzle over the thumbprint cookies.
For the jam filled Thumbprints
Fill each thumbprint with your favorite jam. Enjoy!