Top Twenty Skinnyish Dish Recipes of 2019
This post may contain affiliate links (meaning I earn a small comission if you purchase an item through a link I provide) I only provide shoppable links to items I love and are helpful. As an Amazon Associate, I earn from qualifying purchases.
Hey Hey Hey! Happy New Year's, y'all!
If you're new around these parts. Welcome! I'm so happy you found me. If you've been around for a while or since the beginning, y'all know already how much I just love ya. I want to take a moment to say thank you for another great year helping me continue to do what I love to do. I appreciate each of you more than I could ever put into words because it's honestly because of you I get to do this.
Top TWENTY time! You might be wondering how this gets figured out. The easiest way that I've found is to just log into my good ol' google analytics account and take a look at the statistics and page views from January 1 2019-December 31st 2019. The highest page views are higher on the list. It's kind of boring, but it's what it is. I've been wanting to do a "reader's choice" top five or ten, but that requires organization on my part in December and… well, haha. That's a funny joke. Maybe someday! Now hiring: people to walk around behind me and keep me on task.
So yeah funny thing, I hate top fives, tens, twentys, etc. You're all like, "what? why are you doing this then?" Okay, lemme rephrase. I don't like anything being "top" because I love all my recipes and I want you to make every single one of them, you know? I don't like to play favorites, but I like to give y'all these end of the year countdowns because it's fun and different from the same ol' same ol'! Plain and simple.
Bonus, it also welcomes new readers of the Skinnyish Dish in with a little road map of where to begin, a very delicious beginning. So for now I'll stop yackin' let's get countin' down to number one. If you follow along on Instagram & Facebook you have seen me counting down the top ten over the last few days, but I'm finishing it all up here with the Top twenty and at the end you'll see some of my personal choices for the best of the best and one that my mama is pretty sure should be number one forever.
P.S. Just click on the name of the recipe and it'll take you straight to the blog post with tips, photos, and the full recipe. Hope you enjoy!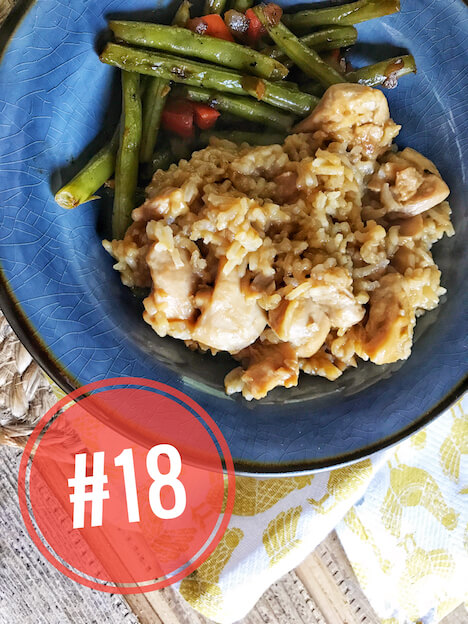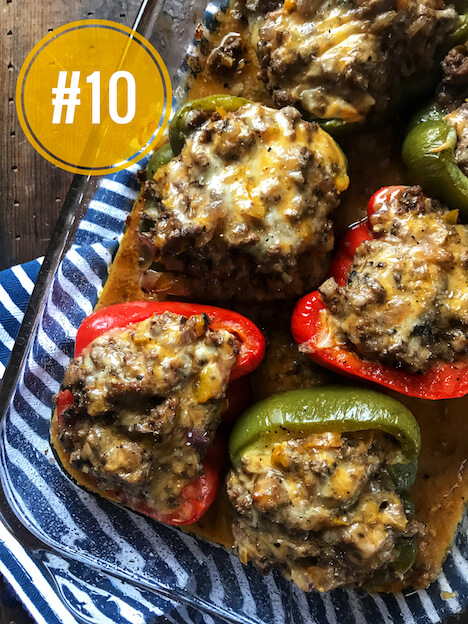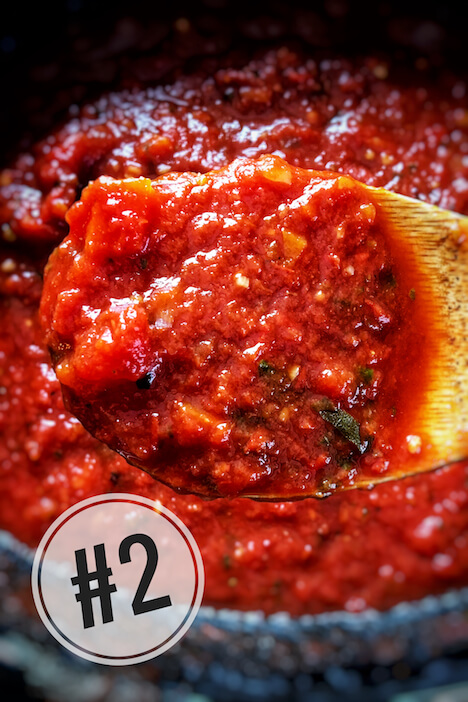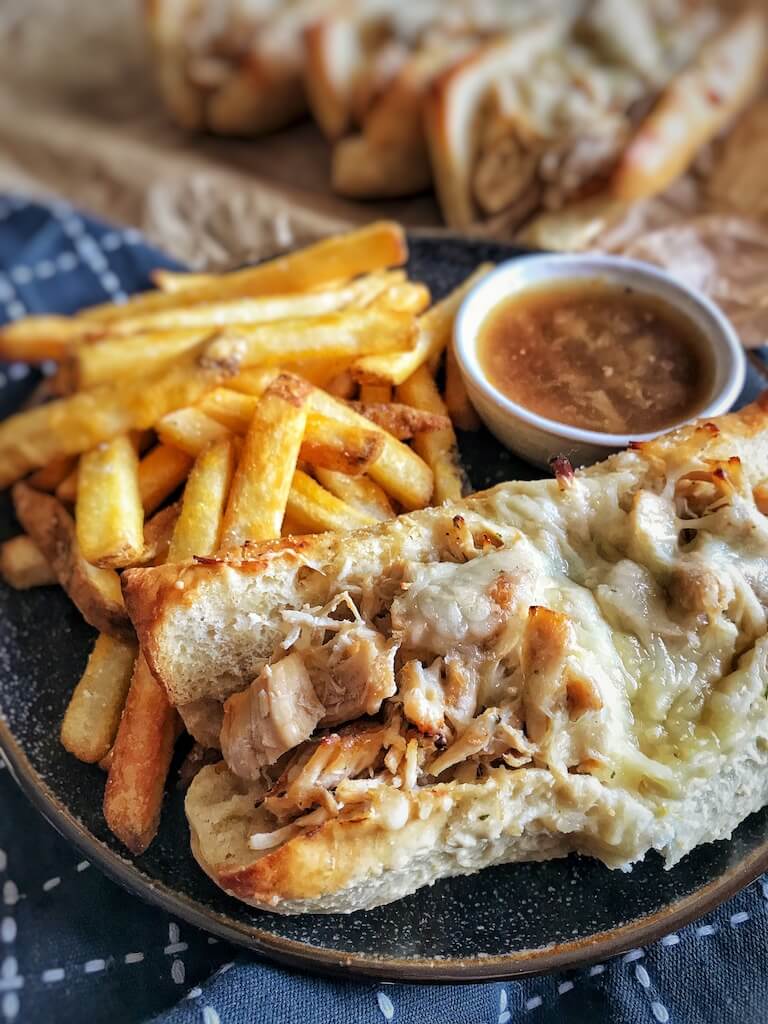 She's pretty cheesed off that her favorite Chicken French Dips didn't make the top twenty cut. Haha!
Whoooooweeee! All done. Are you excited about this? Are you mad that some didn't make it? Are you just as sad as I am that my baby/first recipe ever posted, Biscuits and Gravy Bake, got bumped to number 15?! What recipes are you excited to try that maybe you didn't even know existed? Which recipes do you think deserved a spot? Tell me everything in the comments below. Let's chat!
This Top Twenty threw me some curve balls. I watch social media and I watch this blog like a mama bear tending to her cubs some days and I know what's being made a lot, but I guess I don't know it all. Which is good! It's good to be surprised and not know everything.
Here are a few that I couldn't believe didn't make the top twenty and honestly wish that they did!
One Pot Bacon Cheeseburger Pasta, One Pot Alfredo with Bacon and Peas, Chicken and Broccoli Alfredo Stuffed Shells, Slow Cooker Lasagna, Buffalo Chicken and Rice, Bacon, Egg, and Cheese Biscuit. Oh, I could go on and on. I'll stop because I could really just list every single recipe that I've ever put here on the ol' blog. I'm still working on accepting the fact that some recipes do better than others whether it be because of the photos I take, the social media attention it gets, or simply the type of recipe it is. I'm super happy about the ones that made the top twenty because they sure are good and I really hope you enjoy them all too!
With love from my kitchen to yours,
Star