This post may contain affiliate links (meaning I earn a small comission if you purchase an item through a link I provide) I only provide shoppable links to items I love and are helpful. As an Amazon Associate, I earn from qualifying purchases.
2020, huh? What a year. It's been such a crazy year not only because of what's going on in the world, but Eric and I packed up everything we own, our kid, our dogs, and we moved to Tennessee! Its kinda tough moving 500-ish miles away from everyone and everything we know in the first place, but at the front end of 2020? Welp, it's been a ride!
Luckily Southern Hospitality is real and most of our neighbors have been so crazy welcoming and we've been able to make it feel like home slowly, but surely.
We live about an hour (if even) from the Smoky Mountains so when we're getting extra antsy and need to get out of the house we go for a drive and get to see absolute most gorgeous views that remind me of how blessed we are every single time.
It's a lot different from the very, very flat rural farmland of Illinois that we came from and the "oh crap" handle has become my absolute best friend on those winding , narrow, mountain roads. Eric only kind of wants to strangle me now after mountain drives and all the gasping at every sharp turn. Haha! It's something I'm getting used to. If there was an award for "worst passenger ever" I'd totally be the winner.
Other than that, unfortunately, not much has happened really in 2020 except that I had the best year ever here on the skinnyish dish and I have to just take a moment and say THANK YOU SO MUCH for that.
There were a couple months this year that I was very scared for the future of our business and the stress consumed me, but it completely turned around and has easily been the best year yet. Thank you for being here, sharing recipes, rating recipes, enjoying recipes, sharing recipes to pinterest, making recipes, and not holding all my typos against me too much. Y'all are why I do this. I'm super crazy lucky to be able to call what I do a job (rarely feels that way!) and actually make a profitable living off of it. There are many days I pinch myself because it seems crazy. If you knew me 5 years ago…. well, that's a whole different blog post. Thank you!!!
Next stop: cookbook.
Yep I'm officially putting it out there into the universe. I'm ready. I think. I'm not sure. Not really sure at all. But, if I can make it through 2020 then I can surely attempt to try to find a publisher and write a cookbook, right?? I'm not announcing anything. I'm just putting it out into the world that I want to take the steps to do it in 2021.
Anyway, you're all here for the TOP TWENTY FIVE RECIPES ON THE SKINNYISH DISH not to hear me ramblin' on bout a while lot of nothin'… so I'll stop.
Really quick though, this is one of my very favorite things to post all year long. Long time readers love to see if their fave recipes made the cut and it's also an extra easy guide for skinny-ish dish "newbies" to see what recipes they should try first! I love this post and I hope you do too!
Don't forget to comment on this post and let me know what your thoughts are about the skinny-ish dish top 25! Did your fave make the list? Do you agree or disagree? What's number one in your heart?
Tip: bookmark this post! It's a great reference post especially when you've never been here before.
Sending love out to you and cheers to a pretty good 2021!
Xo, Star
Top 25 2020 Recipes on The Skinny-ish Dish!
TWENTY FIVE: CHICKEN TAMALE BAKE
THIS HAS QUICKLY BECOME A READER FAVE!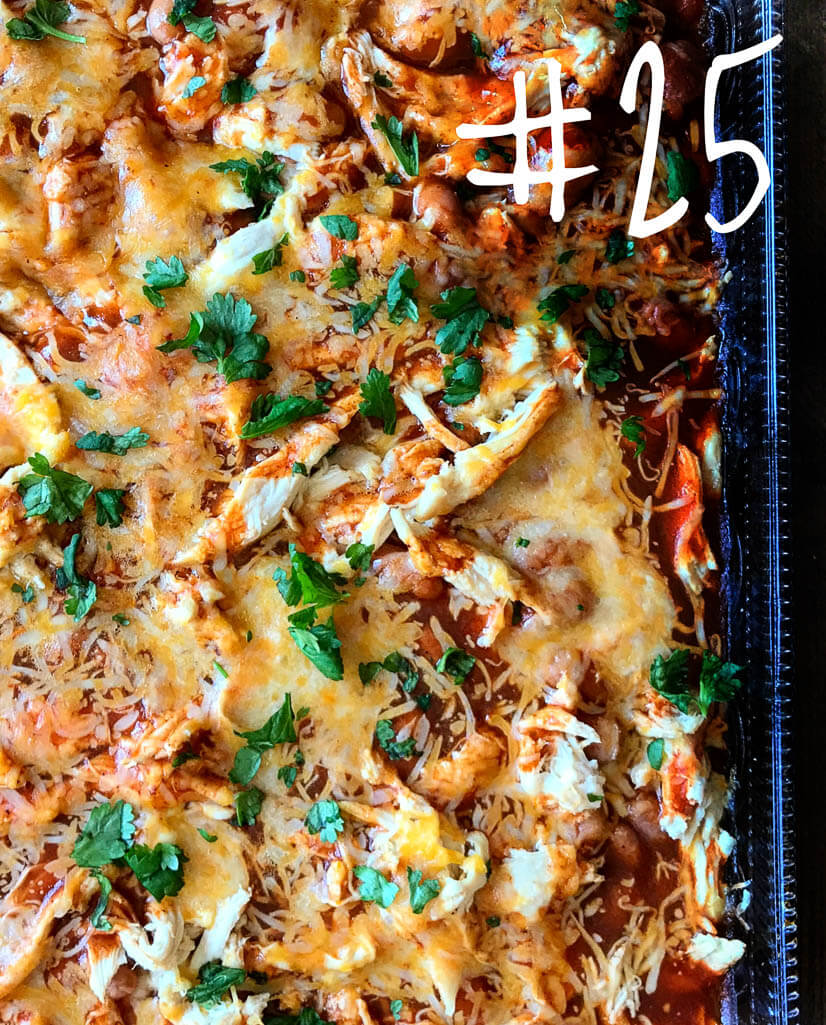 ITS JUST SO GOOD! THIS IS WHAT HAPPENS IN MY HOUSE WHEN I HAVE NO IDEA WHATS FOR DINNER. I JUST THROW IT ALL IN A PAN AND CROSS MY FINGERS THEN EVENTUALLY IT BECOMES A FAVORITE RECIPE!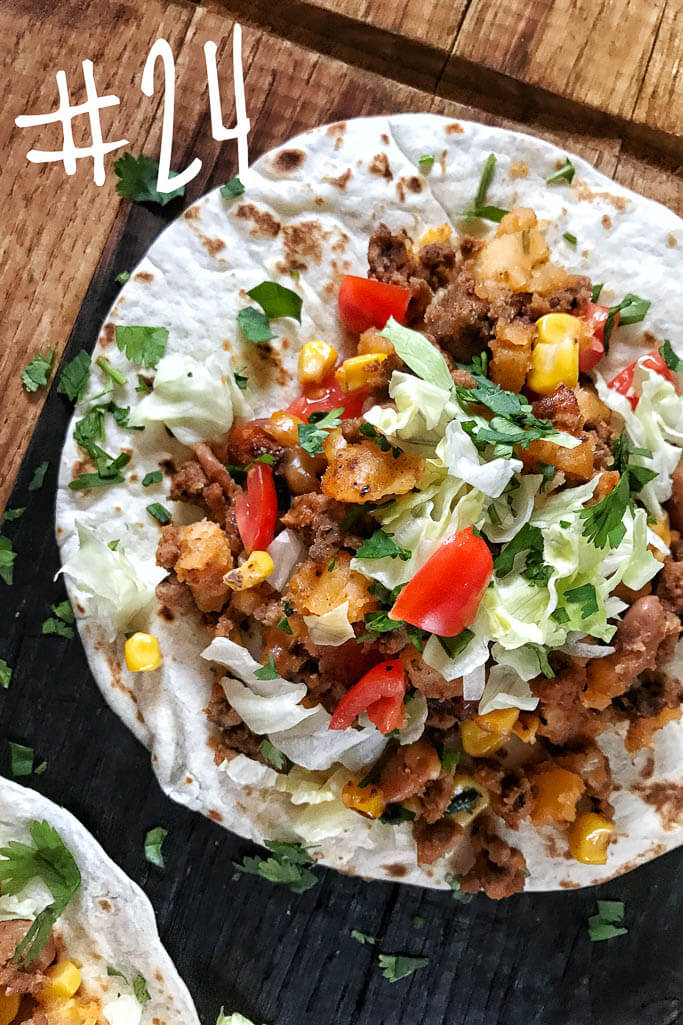 TWENTY THREE: THE BEST MEATLOAF
IF YOU DON'T LIKE MEATLOAF, THIS RECIPE IS DEFINITELY FOR YOU. PS THE GRAVY RECIPE IS A BONUS RECIPE IN THE BLOG POST.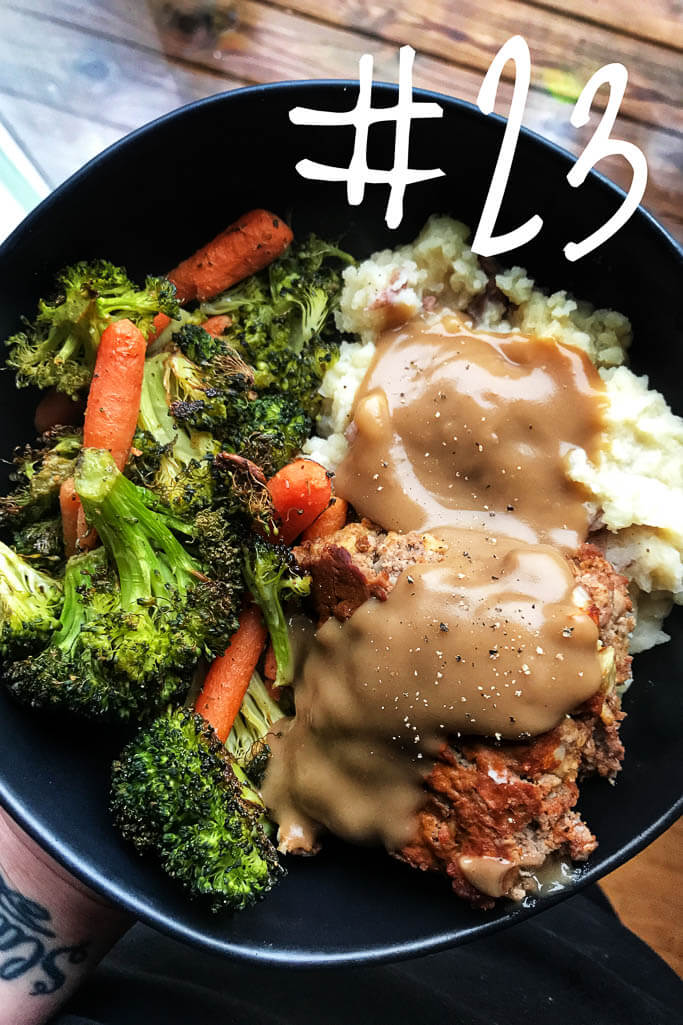 TWENTY TWO: ONE POT BACON CHEESEBURGER PASTA
I COULD LIVE IN THIS SKILLET.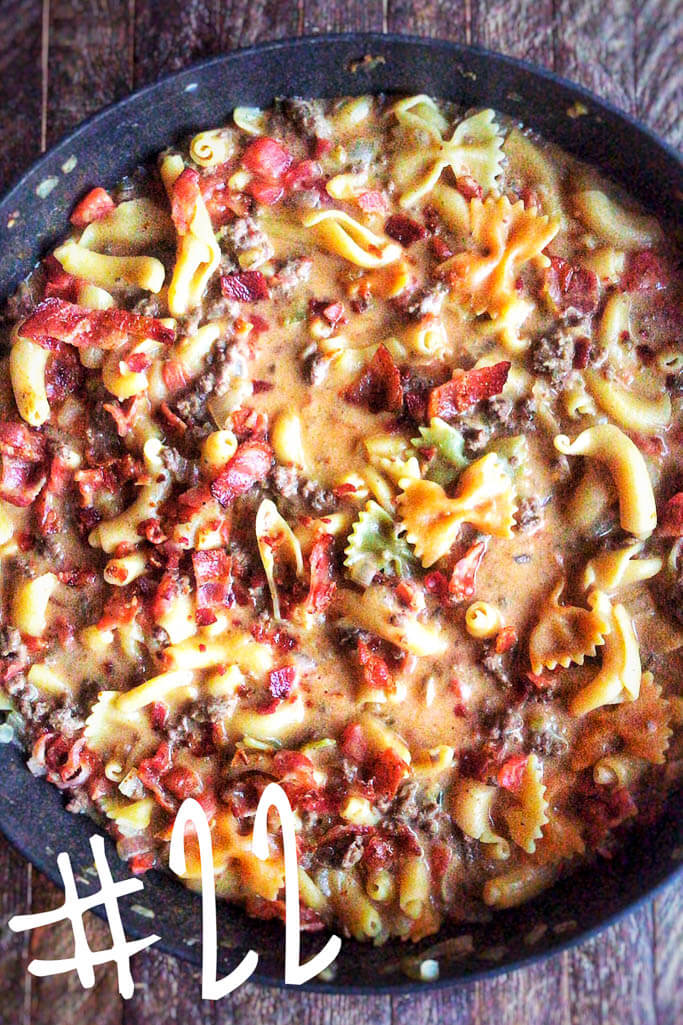 TWENTY ONE: CHEESY CHICKEN SPAGHETTI
I COULD LIVE IN THIS BOWL OF CHEESY SPAGHETTI NOODLES.
TWENTY: SLOW COOKER ITALIAN BEEF
YES THE COOK TIME IS CORRECT. HAHA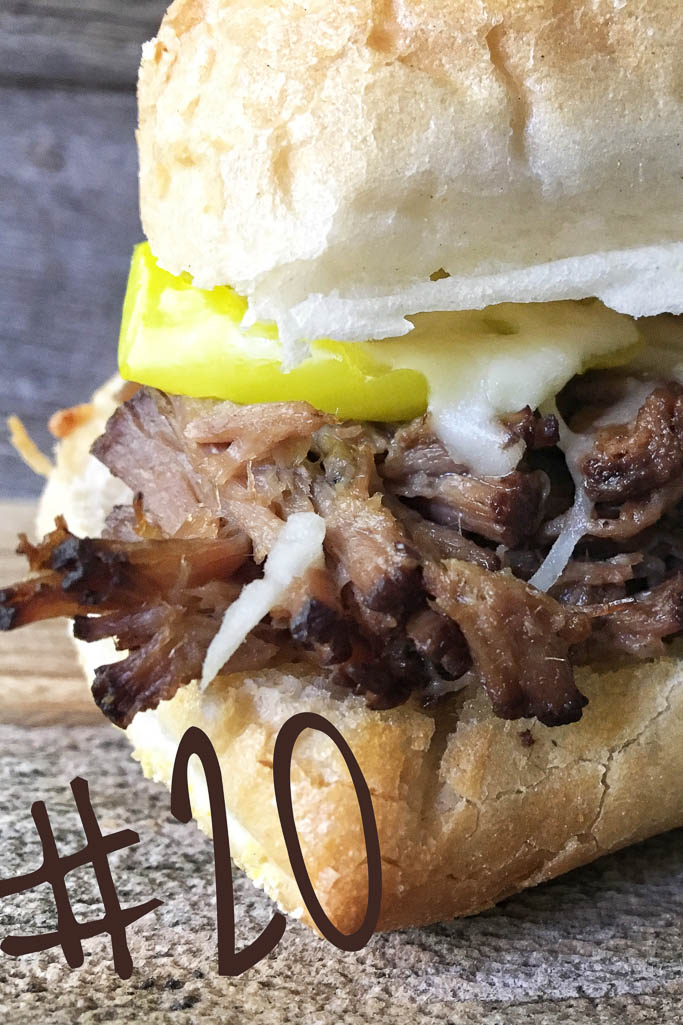 IF YOU KNOW, YOU KNOW. MY MOM IS HAPPY THEY MADE THE LIST THIS YEAR, BUT STILL NOT VERY SATISFIED AT WHAT NUMBER THEY CAME IN AT. HAHAHA. YALL HAVE WORK TO DO ACCORDING TO HER.
EIGHTEEN: SWEET CORN PASTA SALAD
ACTUAL SUMMERTIME STAPLE. DON'T DO SUMMER WITHOUT IT.
SEVENTEEN: BISCUITS AND GRAVY BAKE
THE VERY FIRST RECIPE EVER POSTED HERE AND ITS STILL IN THE TOP TWENTY!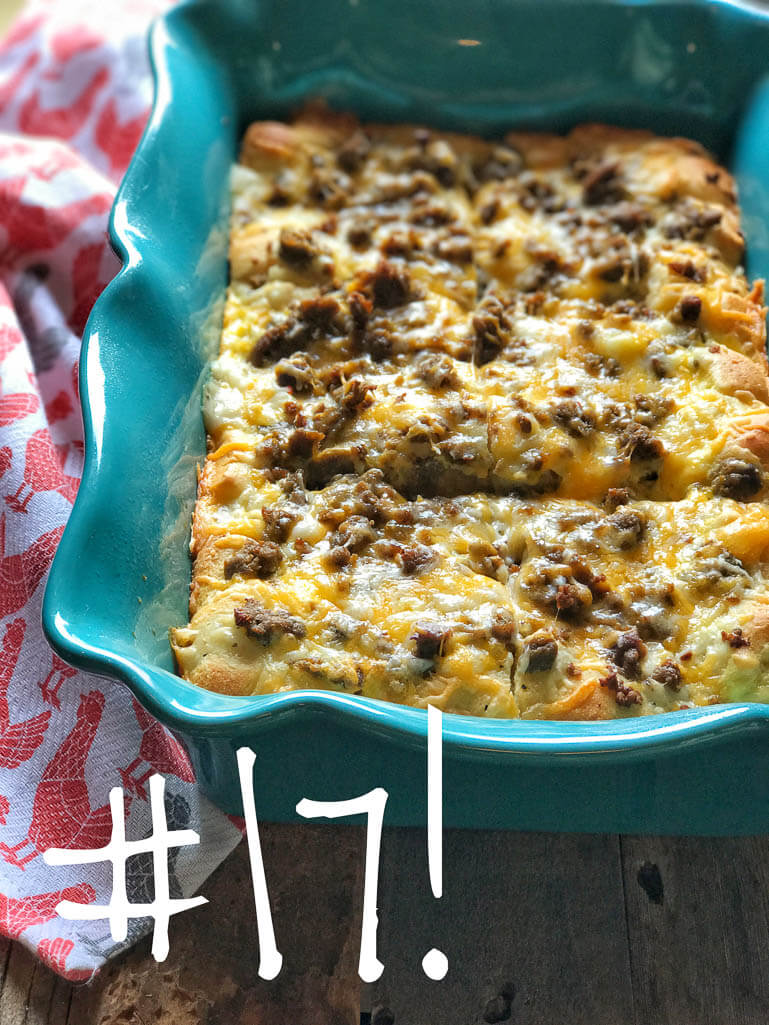 This is such a simple recipe that it's barely a recipe. I thought y'all would think it was dumb that I posted it, but it's a special recipe to me and I'm so happy you enjoy it too!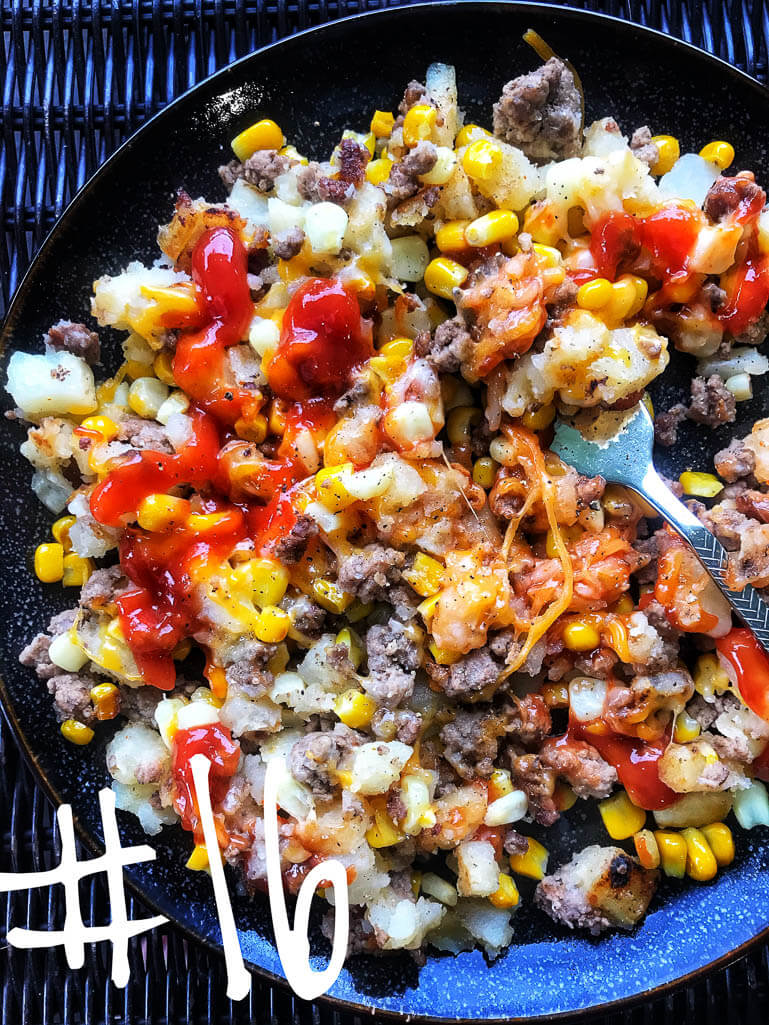 FIFTEEN: MOM'S CHICKEN AND RICE
I bet when my mom made us this family fave when I was a kid she never thought it would be shared with thousands of folks all around the country (I've even seen someone make it in Australia!) Full disclosure: This is a doctored up photo from the spring when I added mixed veggies and a bit of cheese after it baked. I couldn't find a good photo of just the chicken and rice to share, but this recipe is on the list to update photos for in 2021.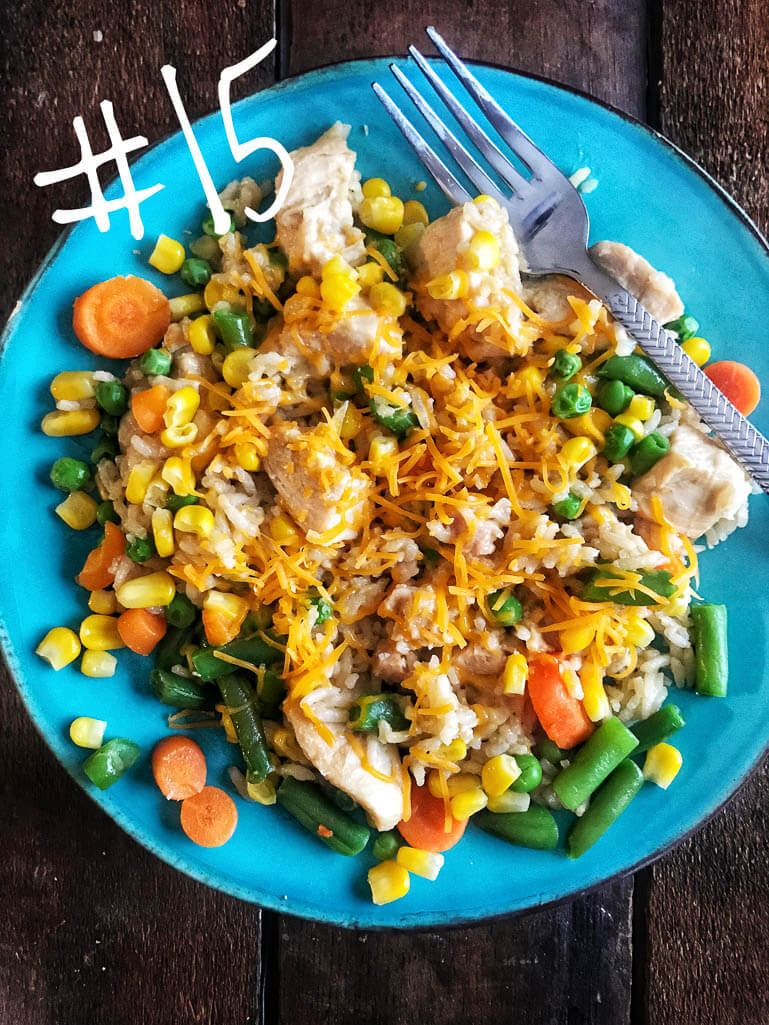 FOURTEEN: SLOW COOKER CHICKEN CARNITAS
I HONESTLY CANNOT BELIEVE HOW GOOD THIS RECIPE IS.. SO GLAD YALL AGREE!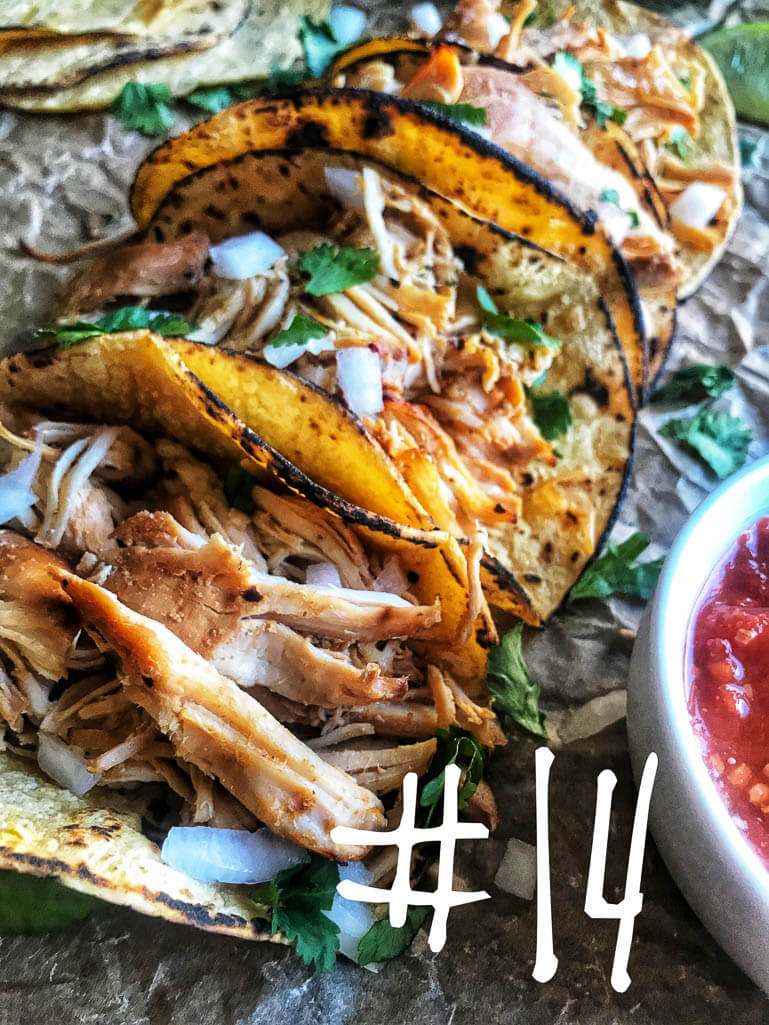 BEST AND EASIEST SIDE DISH WITH TACOS FOREVER AND EVER AMEN.
TWELVE: INSTANT POT SHREDDED CHICKEN
MY FAVE RECIPE FOR SHREDDED CHICKEN! I SIT AND EAT IT PLAIN WITH JUST A FORK SOMETIMES.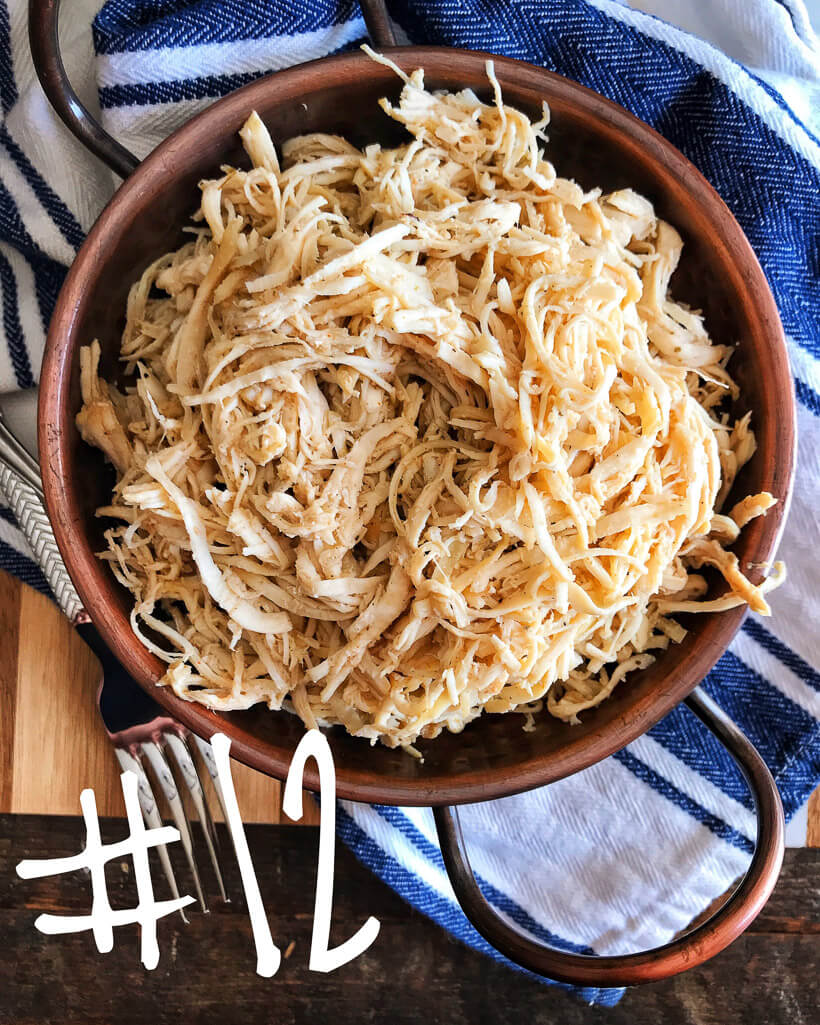 ELEVEN: LOADED CHICKEN BUBBLE UP
MMMMMM… I COULD LIVE IN THIS CASSEROLE DISH TOO.
TEN: CROCKPOT BBQ PULLED CHICKEN
THIS ONE WAS KIND OF A BIG SURPRISE! ITS A NEWER RECIPE AND I KNOW THERE ARE PLENTY OF BBQ PURISTS OUT THERE AND THIS IS A HEALTHIER NOT SO TRADITIONAL BBQ. I WAS AFRAID TO EVEN POST IT. I'M HAPPY I DID! IF YOU HAPPEN TO BE PICKY ABOUT BBQ- STILL GO TO THAT RECIPE AND GRAB THE BONUS SLAW RECIPE. IT'S MY FAVORITE THING EVER.
IT'S A GARLIC PARMESAN DROP BISCUIT ON TOP AND IT'S SO GOOD.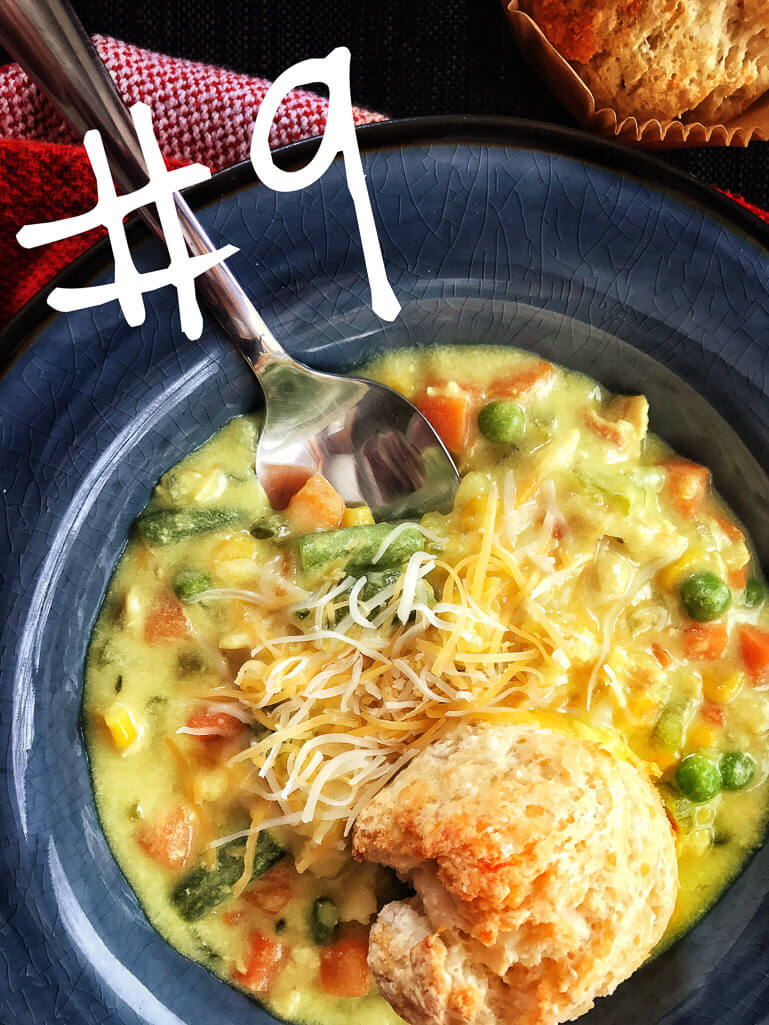 NO SERIOUSLY. ITS THE BEST.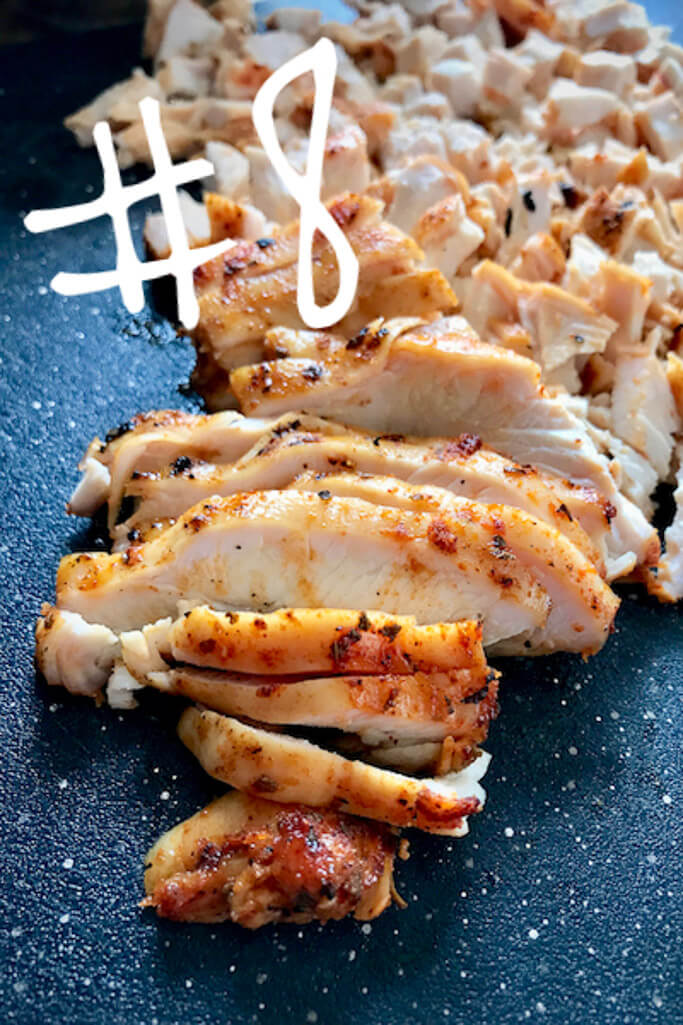 IF YOU'RE NEW HERE, DON'T KNOCK TIL YOU TRY IT… SOON YOU'LL BE HOARDING PICKLE JUICE LIKE THE REST OF US.
SIX: PHILLY CHEESE STYLE STUFFED PEPPERS
THESE WERE ERIC'S IDEA AND HE'S PROBABLY GOING TO MAKE A TSHIRT THAT SAYS "PHILLY CHEESE STYLE STUFFED PEPPERS WERE MY IDEA ON THE BLOG" HE'S SO PUMPED THEY'RE NUMBER SIX AND THAT THEY WERE IN FACT HIS IDEA.
FOREVER A SKINNY-ISH DISH STAPLE.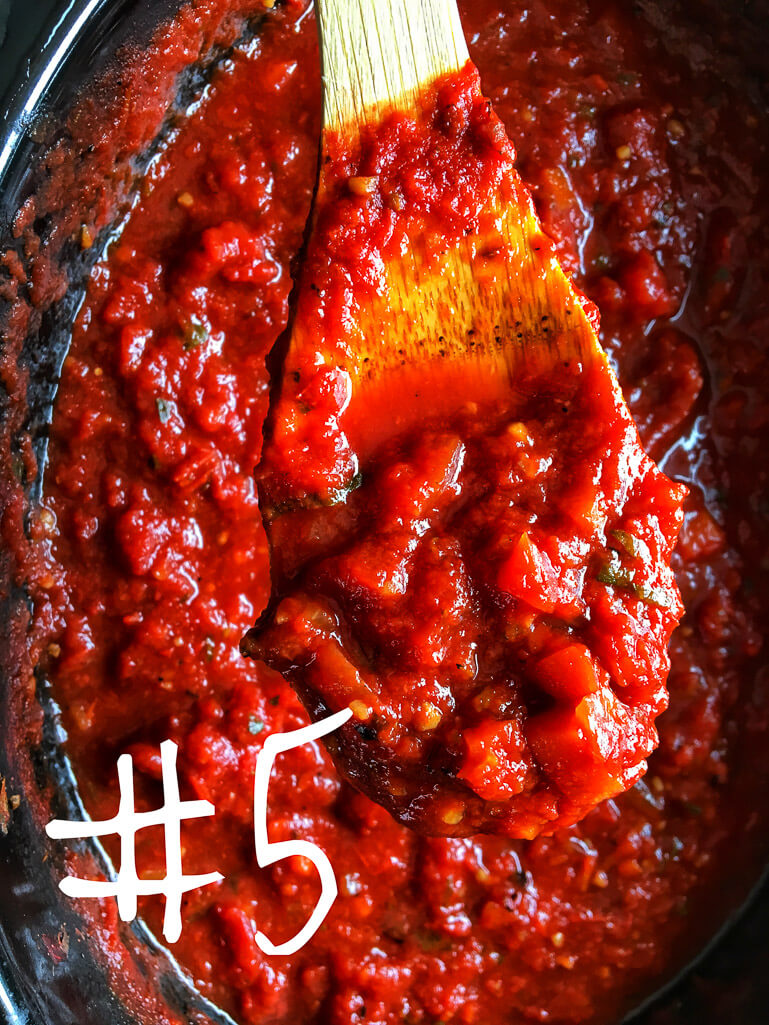 JUST MAKE THEM.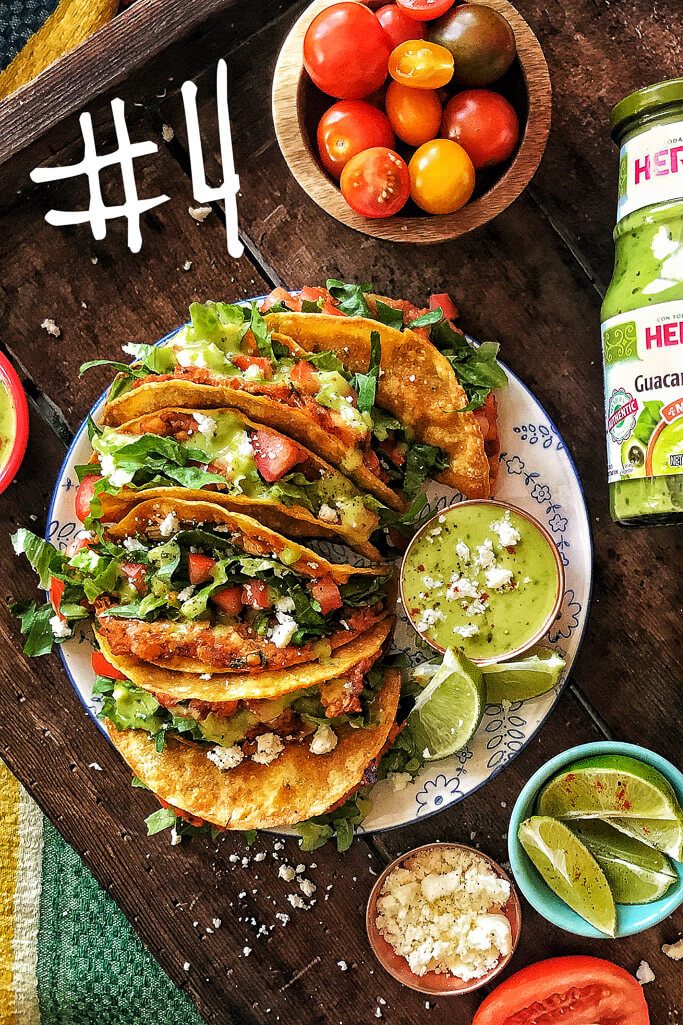 THREE: BACON, EGG, AND CHEESE BISCUIT BAKE
DO YOU LIKE THOSE BISCUIT SANDWICHES FROM THAT PLACE WITH THE GOLDEN ARCHES? MAKE THIS THEN. THANK ME LATER.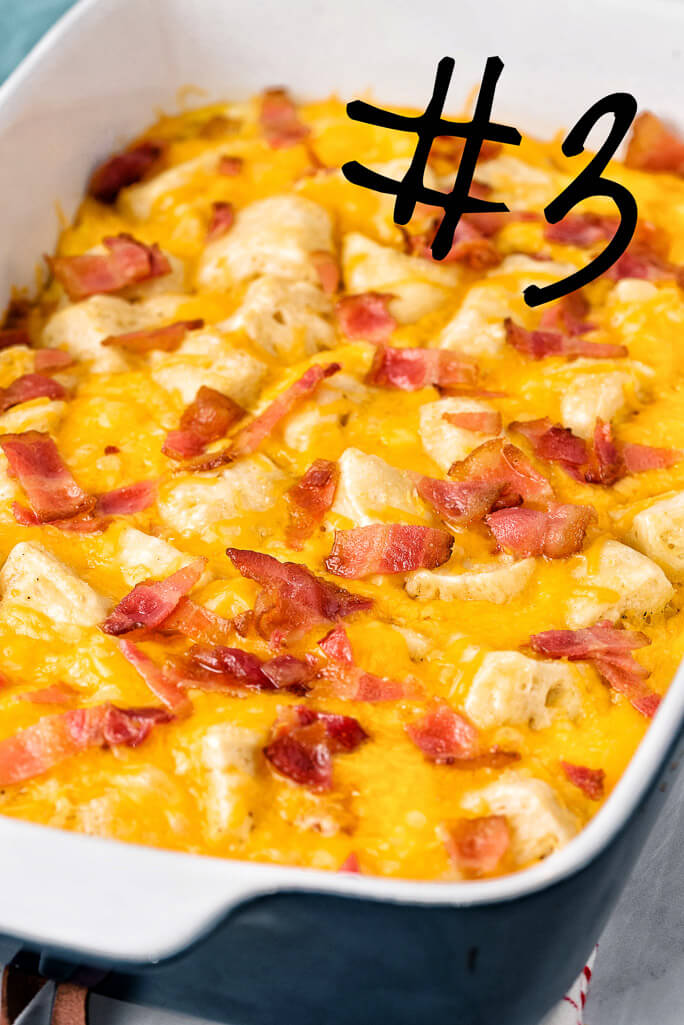 TWO: CROCKPOT CREAMY WHITE CHICKEN CHILI
I KIND OF CHEATED HERE BECAUSE THE INSTANT POT VERSION IS ALSO ON THIS TOP 2020 LIST AS NUMBER TWELVE. BUT, HAVING TWO VERSIONS OF THE SAME THING ON THE LIST IS NOT FUN TO ME SO I DISQUALIFIED IT BECAUSE I MAKE THE RULES HERE. ANYWAY, YOU CAN FIND THE INSTANT POT VERSION HERE!!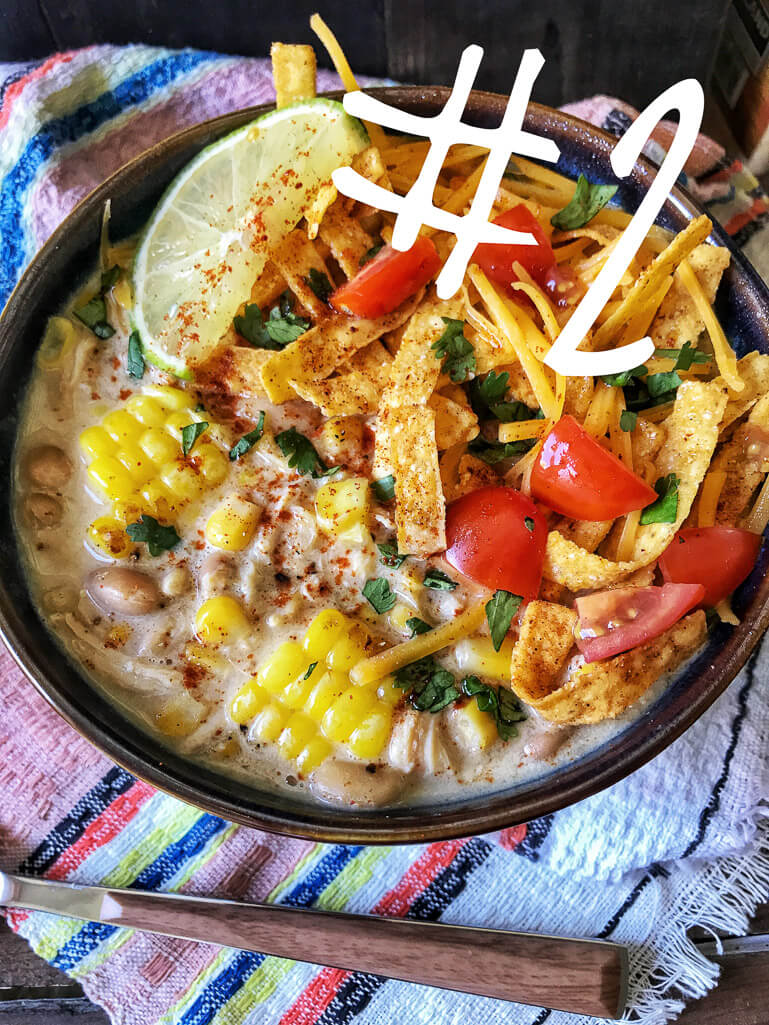 OKAY, OKAY, OKAY. ARE YALL SURPRISED? BECAUSE I AM. THIS IS A REALLY GOOD RECIPE. LIKE REALLY REALLY GOOD. BUT LAST YEAR IT WAS NUMBER TWELVE ON THE COUNTDOWN AND FOR IT TO JUMP TWELVE PLACES AND BEAT OUT WHITE CHICKEN CHILI IS PRETTY IMPRESSIVE! I PAY PRETTY GOOD ATTENTION TO WHATS "TRENDING" AND I JUST NEVER SAW IT THAT MUCH, BUT HEY I LOVE TO BE SURPRISED WHEN IT COMES TO THIS SO I'M VERY HAPPY THIS RECIPE SLID INTO THE NUMBER ONE SPOT. IT'S OFFICALLY A MUST TRY!!!!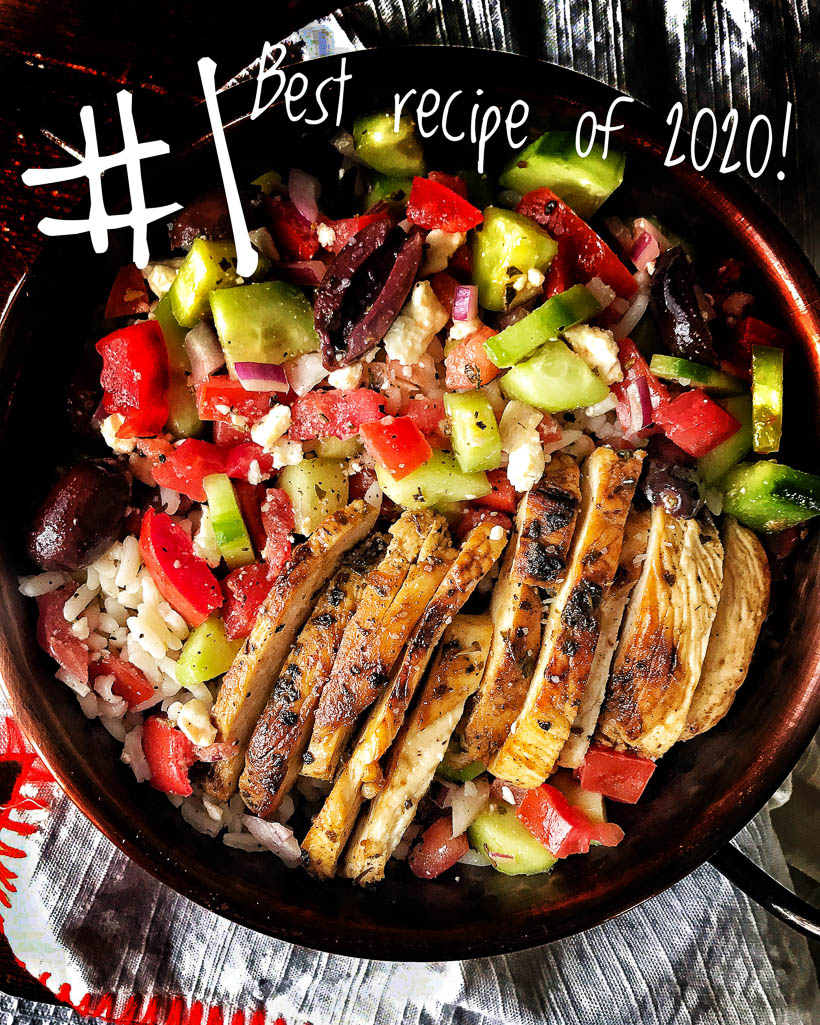 And that's a wrap folks! I hope you enjoyed. Thanks again for being here!
Don't forget to comment on this post and let me know what you thought! Did your fave make the list? Do you agree or disagree? What's number one in your heart?