This post may contain affiliate links (meaning I earn a small comission if you purchase an item through a link I provide) I only provide shoppable links to items I love and are helpful. As an Amazon Associate, I earn from qualifying purchases.
Sausage Gnocchi Soup is a warm and hearty soup with Italian flavor that can be made quickly on a weeknight. This has become one of our go-to soups in the winter! A great soup for meal prep because it reheats even better the next day.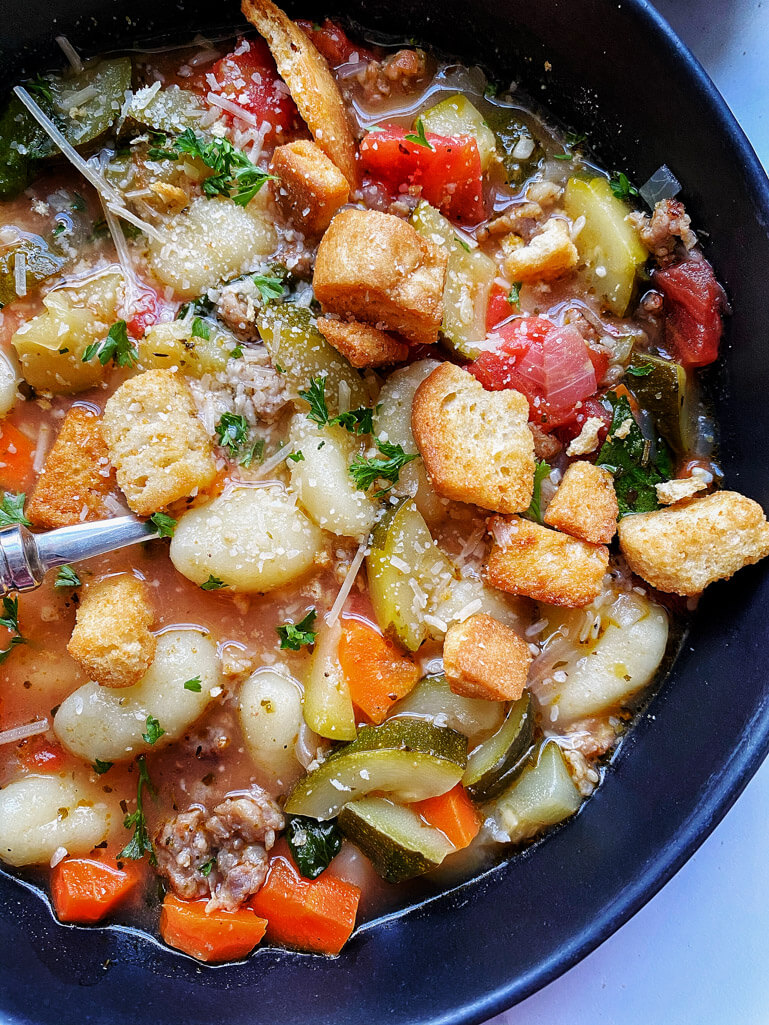 Soup season is my favorite season because so many different ingredients can be made into soup! The flavor is just outstanding. I love that this Sausage Gnocchi Soup is not only full of flavor, but I've packed it full of tons of vegetables like carrots, zucchini, onions, and even some spinach! This soup is a total winner in our house. We love eating it next to a big salad or hot oven sandwich for dinner.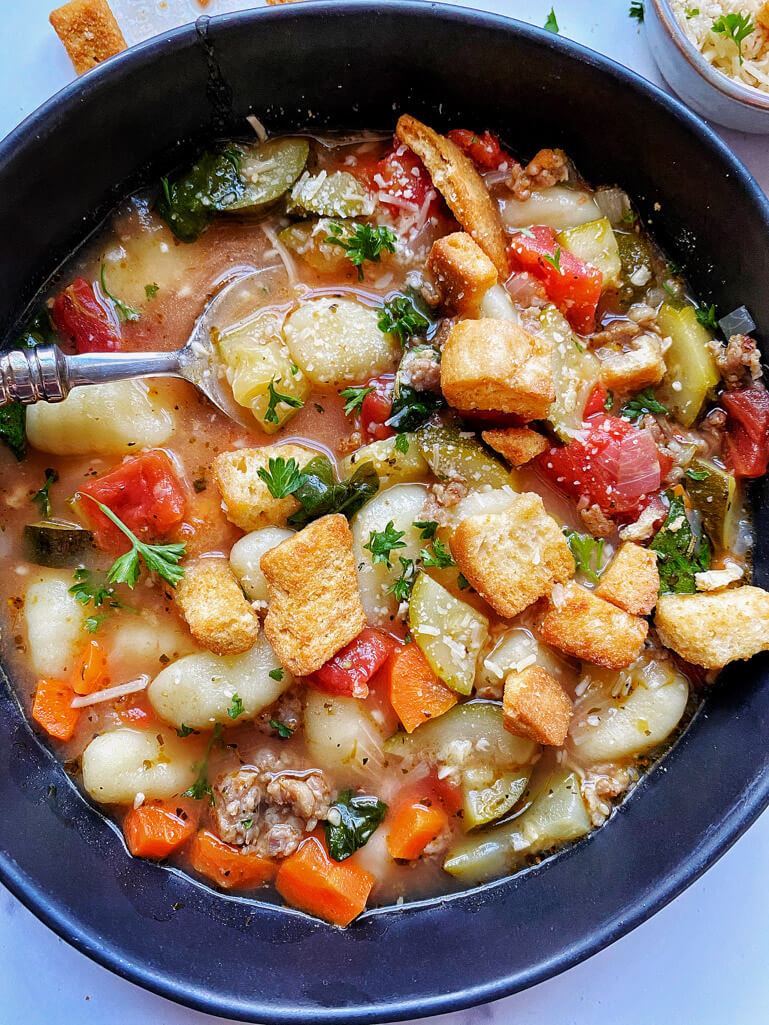 How to make Sausage and Gnocchi Soup:
You'll need these ingredients:
Chopped vegetables – I love the combination of carrots, celery, onion, and garlic in a soup like this. If you have some celery or sweet peppers that need to be used. Throw'm in there! That's the beauty of soup!
Better than Bouillon – You can find this in any grocery store! It's located by the broth/bouillon cubes. It's my secret ingredient in a lot things. Instant flavor boost and it makes a delicious broth or gravy too!
Baby spinach- This may be a personal preference, but I remove the stems. I cannot stand chomping on a stem in a soup. Salad is okay, but not soup. Not a spinach person? Try kale!
Can'a diced tomatoes
Can'a chicken or vegetable broth (low sodium if ya got it)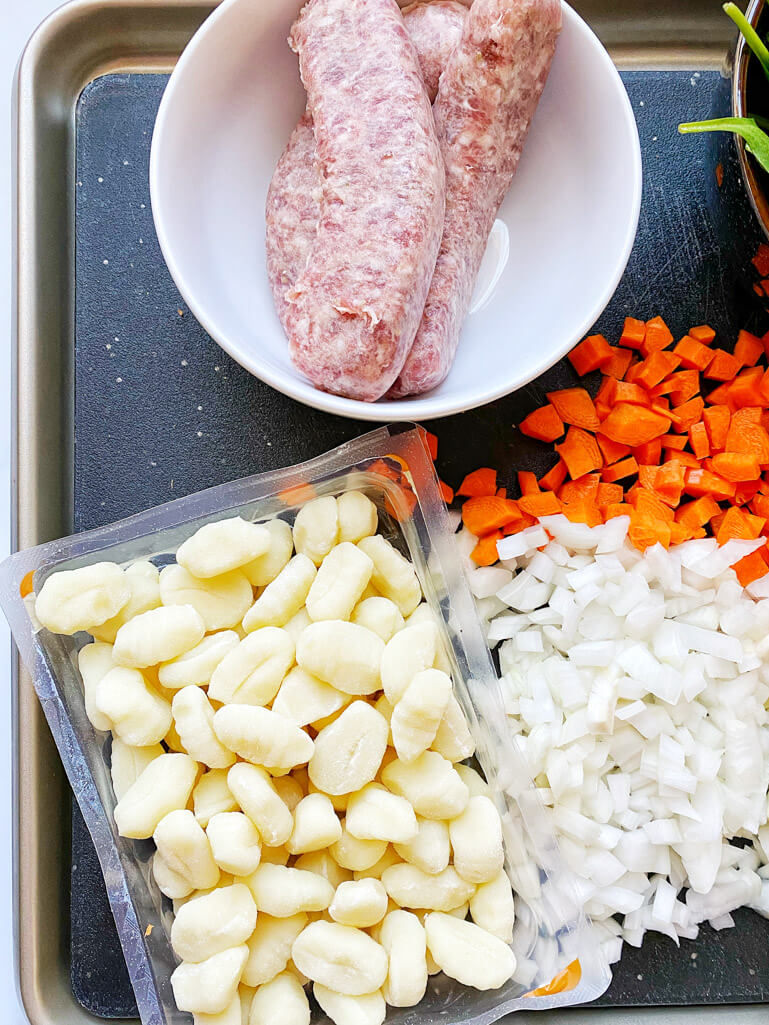 You'll also need a 16 oz package of gnocchi and 16 ounces of Italian Turkey (or chicken) sausage. You can use pork sausage too, but be sure to adjust ww points/calories if thats your thing because pork sausage tends to be a bit more fatty.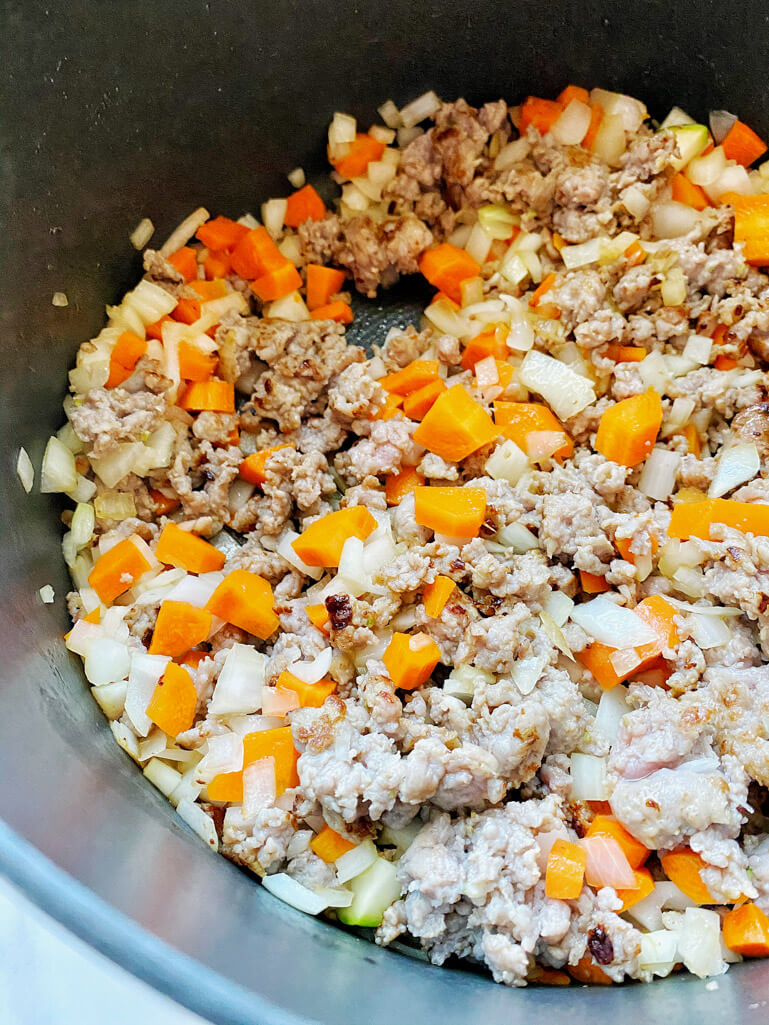 Add sausage to a large pot and break apart with spatula then add carrots and onions. Sprinkle in about a half teaspoon of kosher salt and cook together until sausage is cooked and the onions and carrots are softened.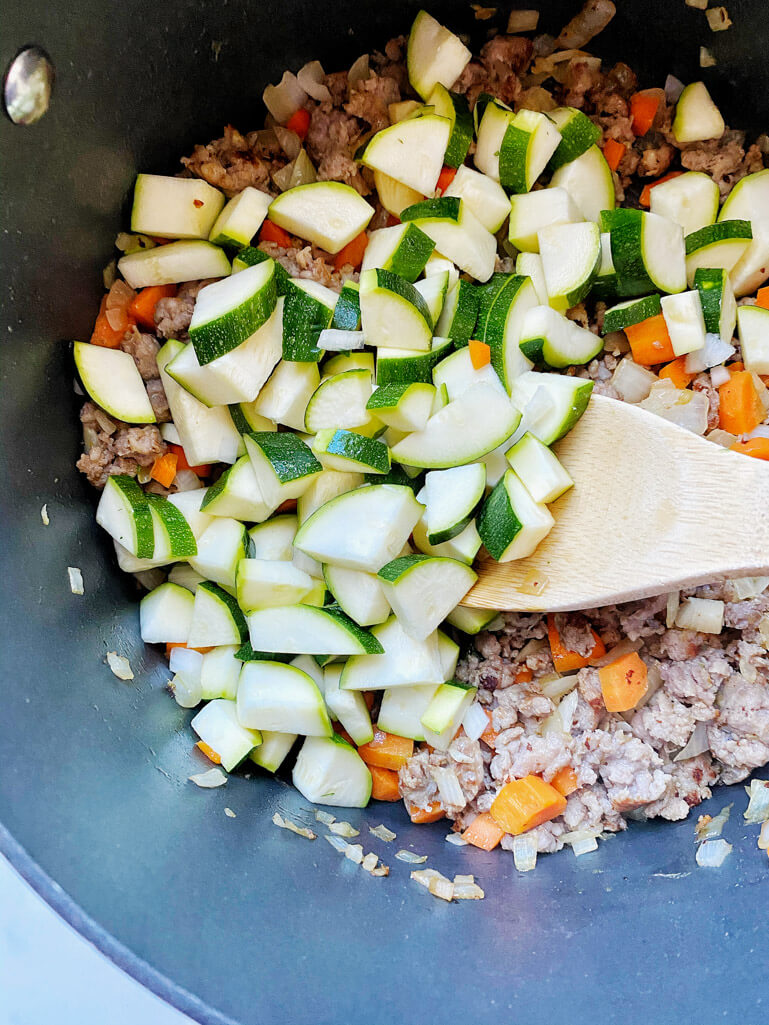 Throw in chopped zucchini to pot. Cook until it's a lil softer for a few minutes then add minced garlic and cook until garlic is fragrant (about 30 seconds).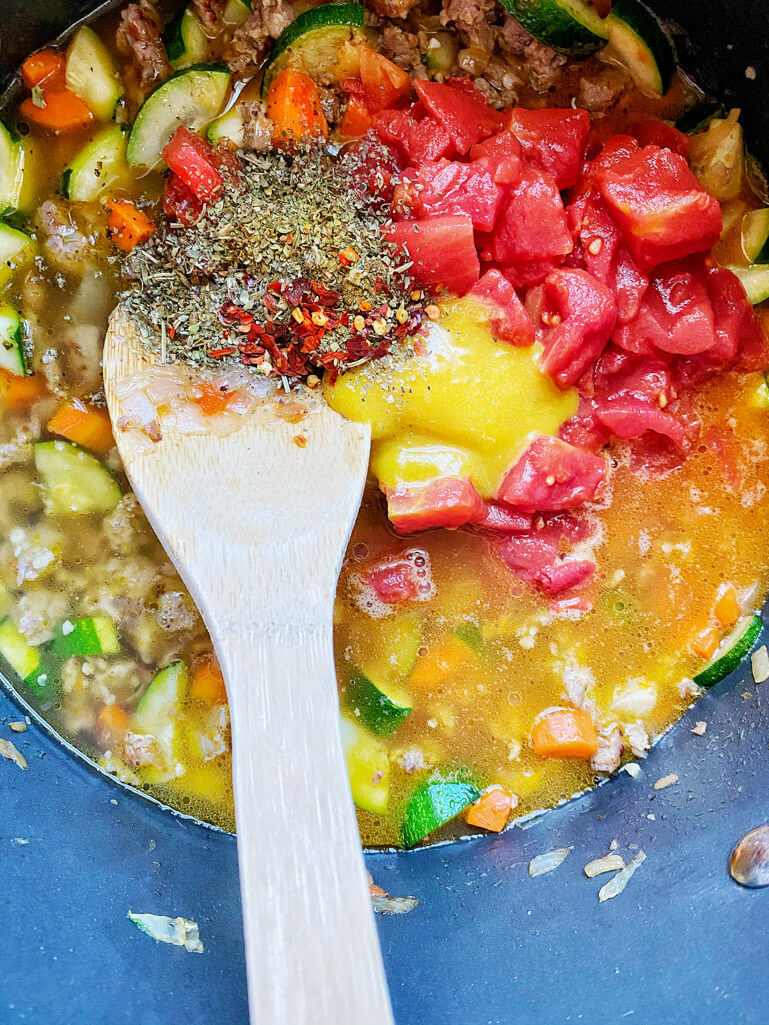 Stir in 1 can of low sodium chicken broth, three and a half cups of water, two teaspoons Italian seasoning, 1 tbsp better than bouillon, and 1/4 tsp crushed red pepper flakes (optional, but it adds such a nice hint of spice!). Bring to a boil then simmer for about 5 minutes.
Add gnocchi and cook until they are floating. It should take about another 5 minutes. This Sausage and Gnocchi soup really is so simple, but the flavor is crazy good. Eric has deemed this his favorite soup (this will change).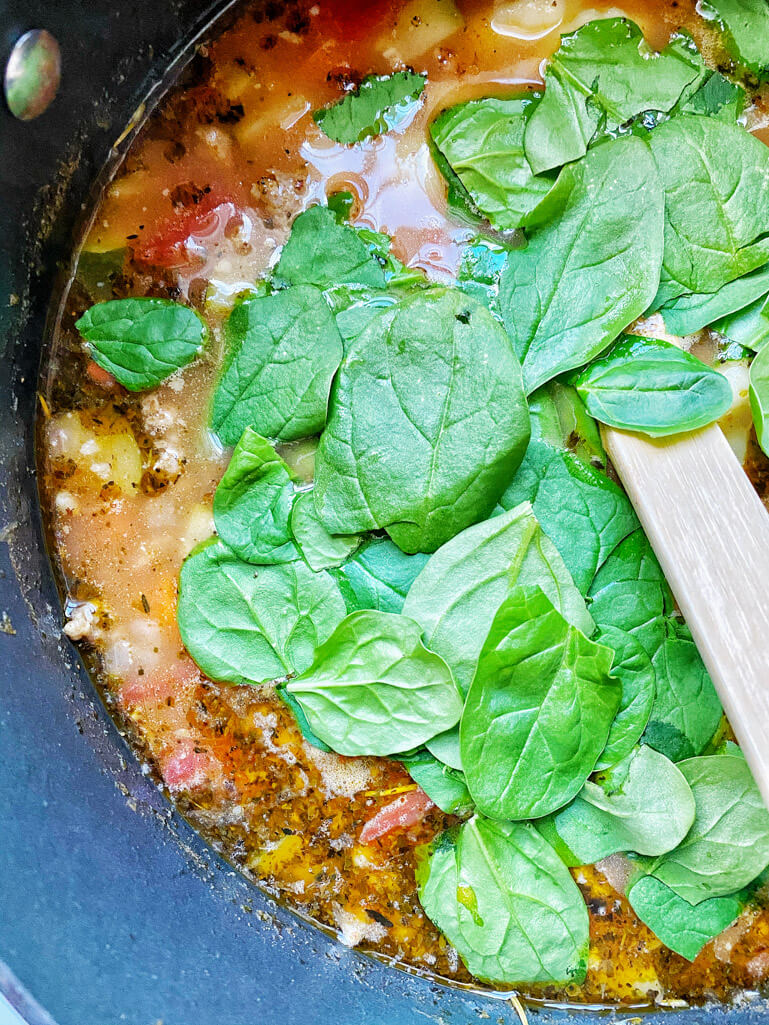 Add 2-3 heaping cup fulls of spinach (remove those pesky stems if you have the extra time and hate them as much as I do)! You can also use kale.
Kale is actually a delicious addition to this soup, but my grocery order didn't want to give me kale last week. I don't know who in the world is buying all the kale in December, but it was out of stock. Haha!
Stir it in a let it wilt just enough.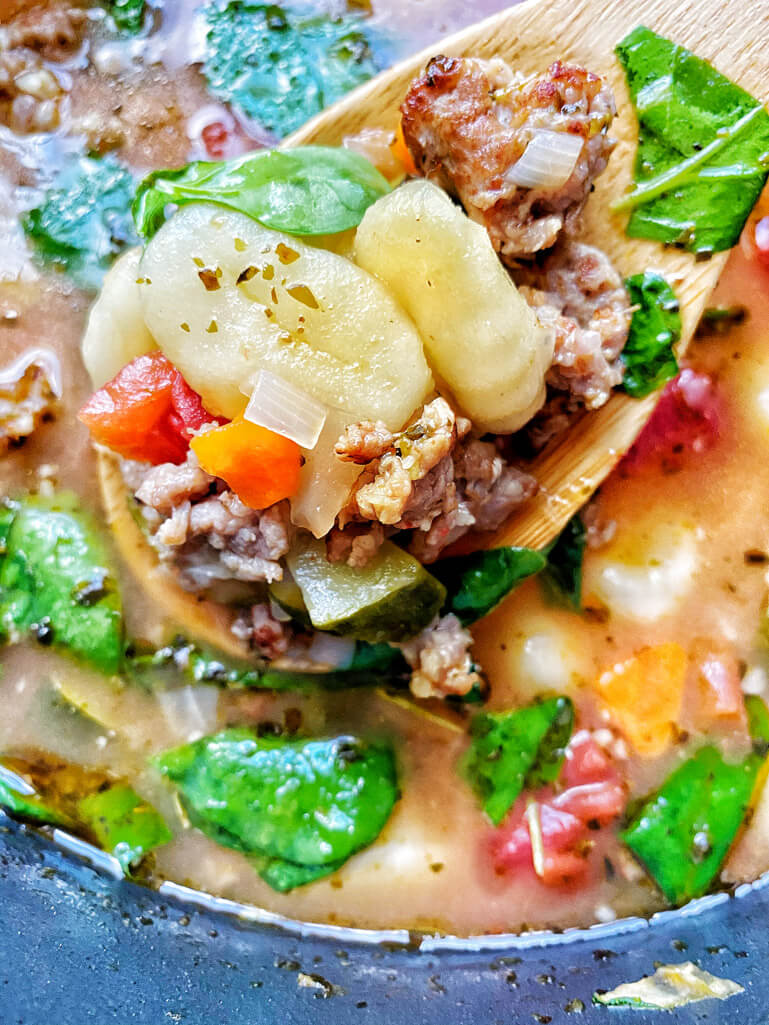 All done, folks.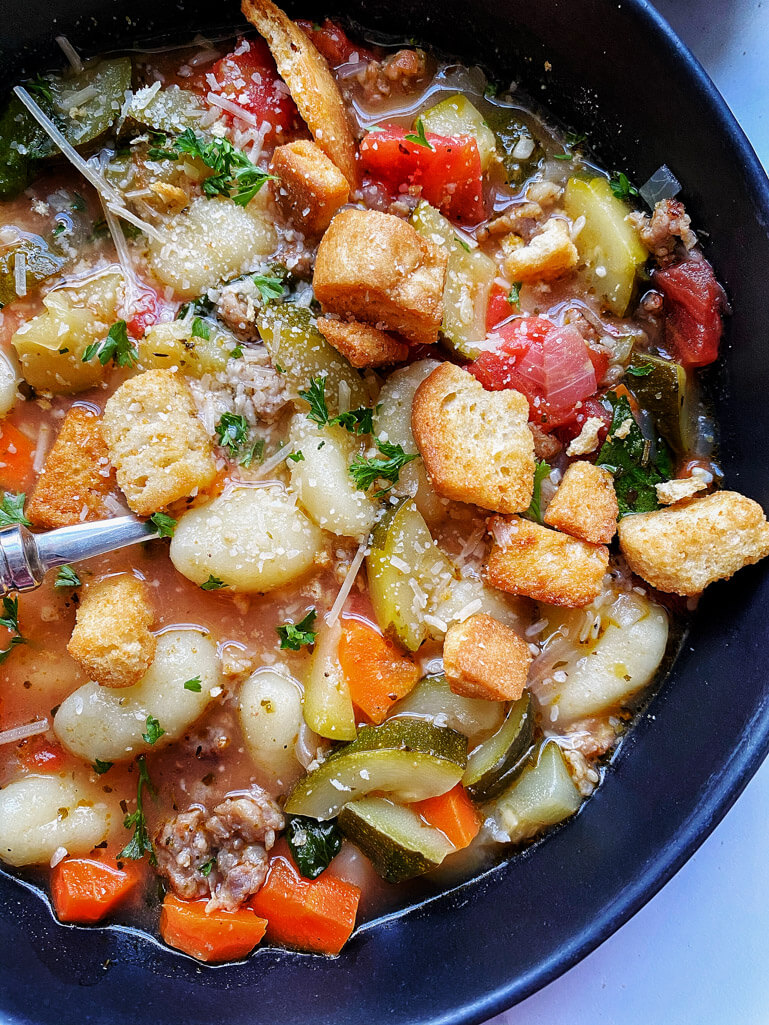 We enjoy this soup next to a big Italian inspired salad or hot oven sandwich. Top it off with a few croutons for crunch and parmesan for extra flavor!
Happy cooking and please don't forget to comment and rate this soup when you give it a try. I really appreciate when y'all take the time to do that!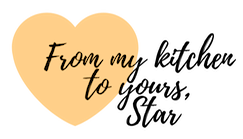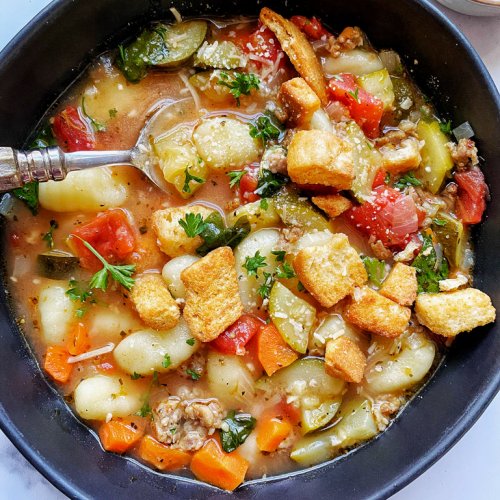 Print
Sausage and Gnocchi Soup
A Italian inspired hearty soup filled with sausage, gnocchi, and vegetables.
Materials
1

lb

turkey or chicken Italian sausage

(casings removed)

1

cup

chopped carrots

1

large

diced onion

2

medium

zucchini (about 2 cups sliced and quartered)

1

tbsp

minced garlic (about 3-5 cloves)

1

14.5 oz can

diced tomatoes

(do not drain)

1

14.4 oz can

low sodium chicken broth

3½

cups

water

1

tbsp

better than bouillon

(roasted chicken or vegetable flavor)

2

tsp

Italian seasoning

1/4

tsp

crushed red pepper

(optional, but adds nice spice!)

1

16 oz

package of gnocchi

3-4

heaping cups of fresh spinach or chopped kale

(i prefer stems removed on spinach, but its up to you)

1/2

tsp

kosher salt & pepper

(plus more to taste)

cooking spray

(i prefer avocado oil cooking spray)
Instructions
1. In a large pot or dutch oven heat over medium-high heat and spray with cooking spray. Add sausage and break apart with spatula then add in carrots and onions season with salt and pepper. Cook until sausage is cooked and vegetables are softened. Add in zucchini and cook for a few more minutes then add minced garlic and cook until fragrant (about 30 seconds).

Add in water, chicken broth, diced tomatoes, better than bouillon, Italian seasoning, and crushed red pepper flakes if using. Bring to a boil then simmer for about 5 minutes. Add Gnocchi and let them cook until they float to the top stir in spinach and salt and pepper to taste. Sprinkle with fresh parmesan if desired, serve hot, and enjoy!
Notes
Makes 10 cups of soup.
Serving size: 1-2 cups
*I like to have one cup if I'm eating it with an oven sandwich or a big salad or two cups if I am having it as a whole meal.
WeightWatchers Points: 4 Points (per cup)
Per 1 cup: 200 calories, 5.5g fat, 1g saturated fat, 26g carbohydrates, 2g fiber, 2.7g sugar (0g added sugar, 0g sugar alcohol), 12g protein