Mom's Chicken and Rice Casserole
This post may contain affiliate links (meaning I earn a small comission if you purchase an item through a link I provide) I only provide shoppable links to items I love and are helpful. As an Amazon Associate, I earn from qualifying purchases.
When I was growing up, my Mom's Chicken and Rice Casserole was an absolute family favorite in our home. We couldn't wait for mom to make Chicken and Rice! It's probably one of the most simple recipes out there, but she made it very seldom. I think because she wanted to keep it special. Also, My dad was the definition of a Midwestern Meal lover/eater- "Meat & Potatoes." and to be more clear, red meat and potatoes. I don't recall many meals having chicken or turkey, but he sure loved this one. When I was older and began sharing the cooking responsibilities for the family, I remember hiding ground turkey in meals in attempt to fool him, and often I did… I think. Eric thought that I was such a terrible person for fibbin' to him about the ground beef actually being ground turkey. But I'm sure he probably knew deep down and didn't care, because I made sure it was delicious. I miss that stubborn man like crazy.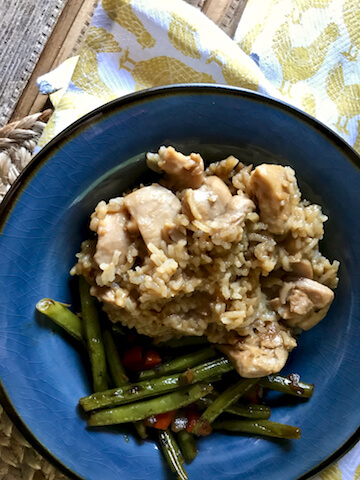 This is actually a recipe form my Gramma Lois, possibly even my Great Grandma, Hattie, which I found out later while when telling my mom I had lightened it up a bit in order to make it more Weight Watchers Friendly. My mom remembers growing up and fighting with her brothers over the "crispy edges" of the rice that formed in the corners while cooking in the oven. Unfortunately, in the lightened up version I've lost those crispy corners a bit, because I'm guessing those corners were in fact fat that drained off the bone-in chicken. I've decided I'm also going to post the original, not-so-healthy recipe later on, because it's too good too pass up. My lighter calorie version sure hits the spot though! Of course, I had to bring my mom a couple helpings to make sure that it passed the test. She said it tastes just like how she remembers it, despite lacking those dang delicious crunchy corners of rice!
You might look at the photograph and think it looks kind of plain and simple. And that's the thing- it really is pretty plain and simple, but it's so good! I've tried to add some more vegetables into this, but either they don't cook correctly, or the rice doesn't cook just right. The ratio is perfect, so I suggest steaming or roasting some veggies of your choice on the side to complete the meal. I grew up on a can of green beans on the side with this dish, so that's my favorite way to eat it. Sometimes out of the can tastes just perfect!
Here's what happens in the kitchen: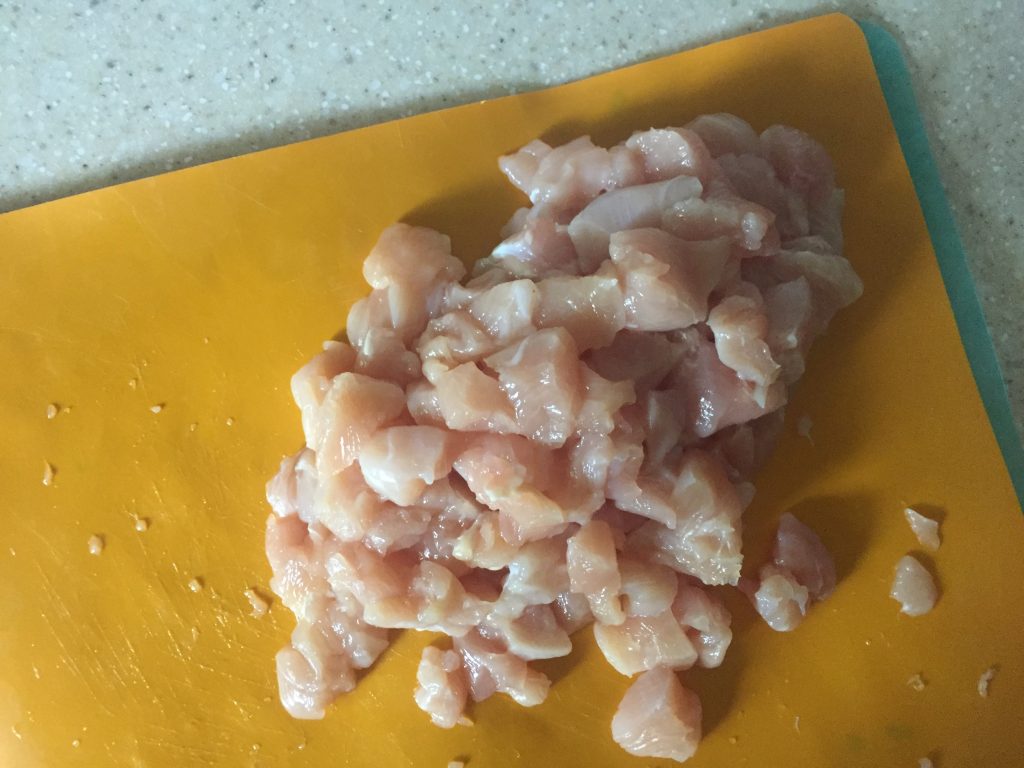 Cut up the chicken into uniform small pieces.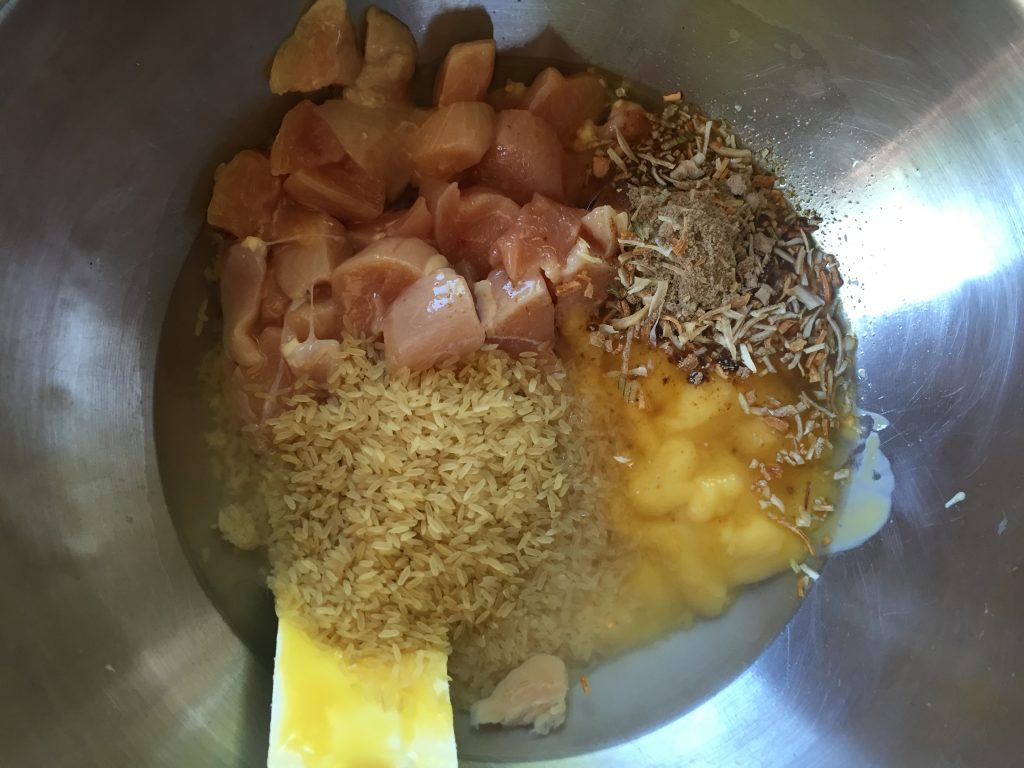 Grab a big bowl and add all the ingredients… chicken, can of soup, a can of water, rice (just regular old White Rice – NOT Minute or Instant Rice), and the packet of french onion mix.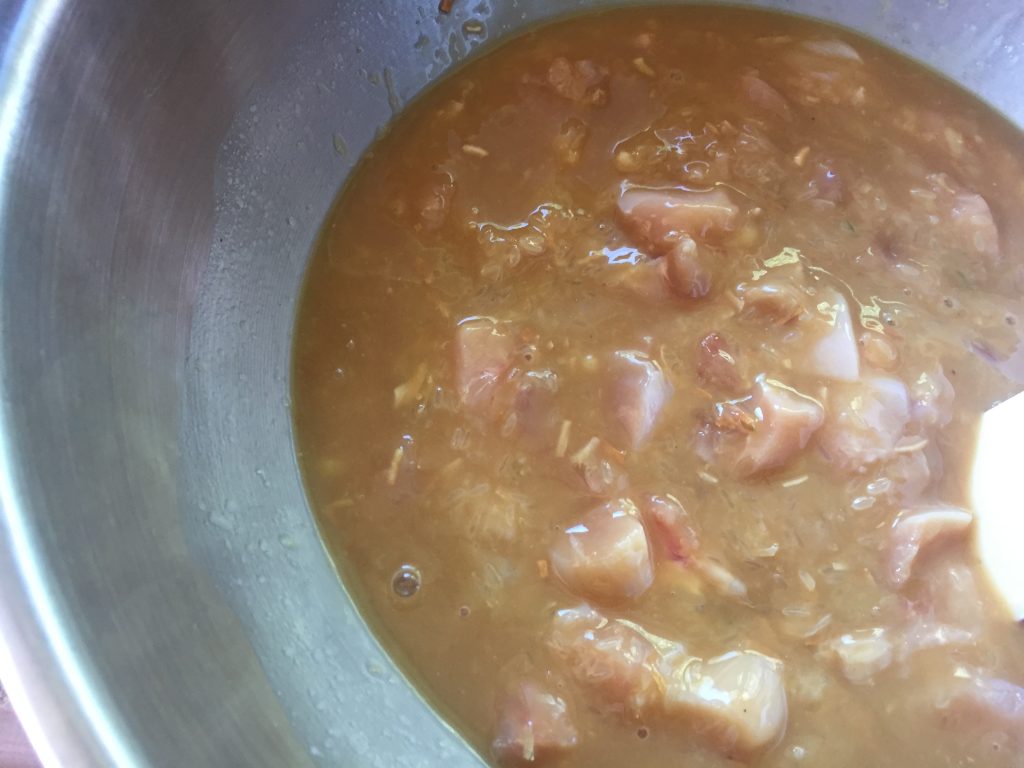 Mix together well until combined.
Pour mixture into a lightly sprayed casserole dish.
Cover with aluminum foil, and pop it into a 350 degree oven for 1 hour.
You MUST cover tightly with aluminum foil in order for the rice to cook properly.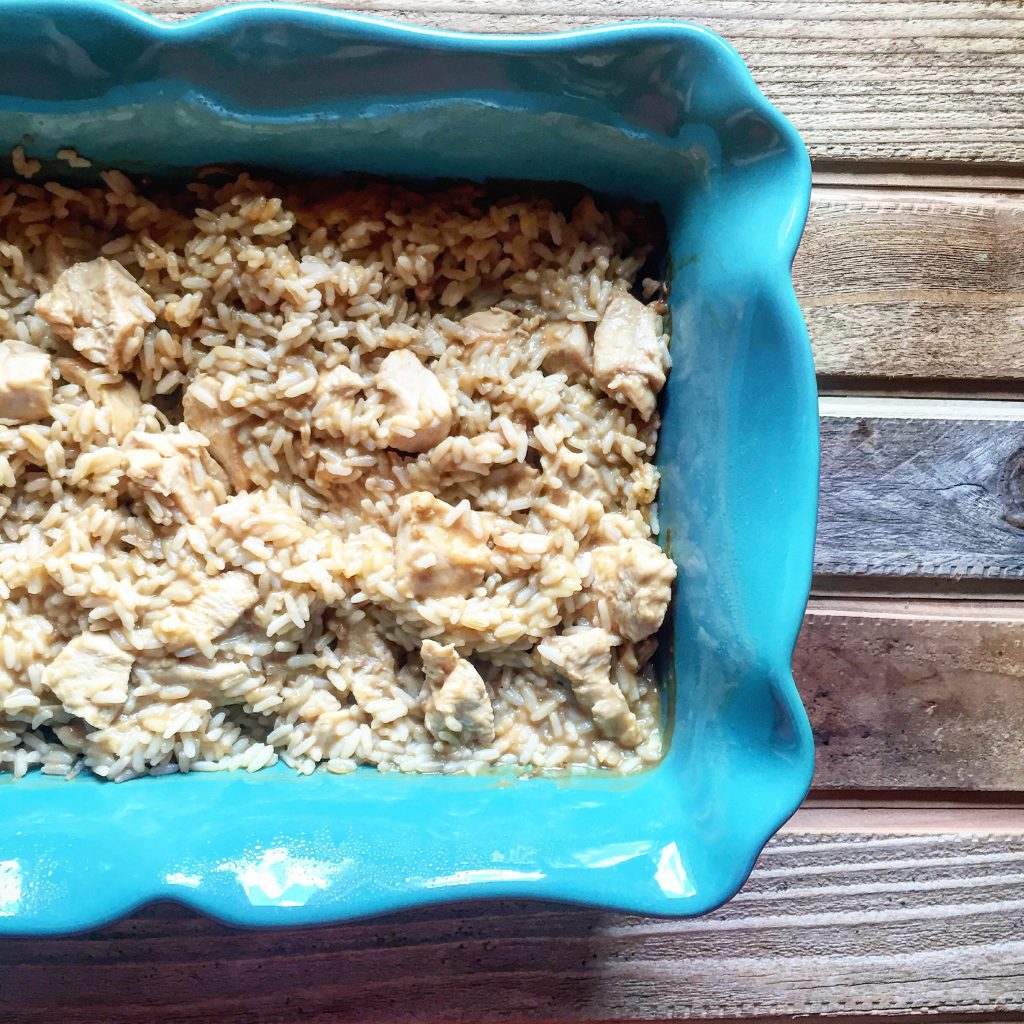 It'll look something like this. Simple… but OH SO DELICIOUS!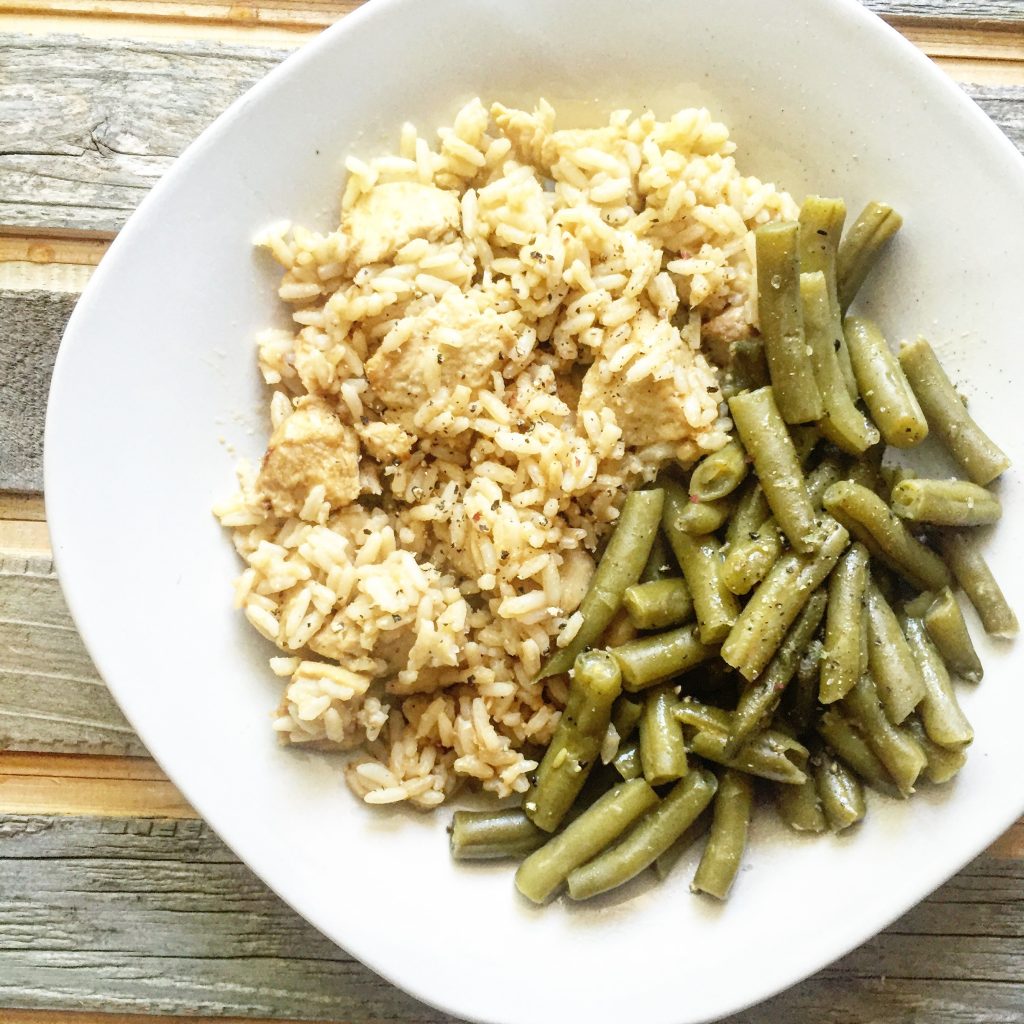 Scoop it up on a plate with some roasted veggies or my personal favorite, a can of green beans!
Salt & Pepper, if desired.
With love from my kitchen to yours,
Star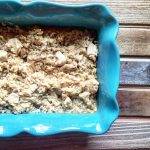 Print
Mom's Chicken & Rice
Old-fashioned chicken and rice, lightened up for the perfect Sunday dinner.
Materials
1 10.5

oz

98% Fat Free Cream Of Chicken Soup

1 10.5

oz

Can of Water

(just fill the cream of chicken soup can with water)

1

cup

Long Grain White Rice (Plain White rice- do NOT use Instant or Minute Rice)

1 ½

lbs

Chicken Breast, raw

1

Packet of Lipton Recipe Secrets Onion Soup Mix

Cooking Spray

Salt & Pepper
Instructions
Preheat oven to 350 degrees.

Cut the chicken breast into small, uniform bite-size pieces.

In a large bowl, add chicken breast, soup mix, cream of chicken soup, water, and rice. Mix well until combined.

In a lightly sprayed casserole dish, add the chicken and rice mixture.

Cover tightly with tin foil.

Place into the oven for 1 hour.

After removing from the oven, fluff the rice with a fork. Serve and enjoy!
Notes
Serving Size: 1 heaping cup
270 Calories 2g fat. .5g sat fat. 29.5g carb. .5g fiber. 0g sugar. 29.5g protein
WeightWatchers Points: 4