Meatball Sub Bubble Up Bake
This post may contain affiliate links (meaning I earn a small comission if you purchase an item through a link I provide) I only provide shoppable links to items I love and are helpful. As an Amazon Associate, I earn from qualifying purchases.
Meatball Sub Bubble Up Bake is a truly fantastic WW friendly dish with a little help from refrigerated biscuits this semi-homemade meal can be on the table for no time. Make my homemade Turkey Meatball recipe or use frozen turkey meatball for an even quicker dinner!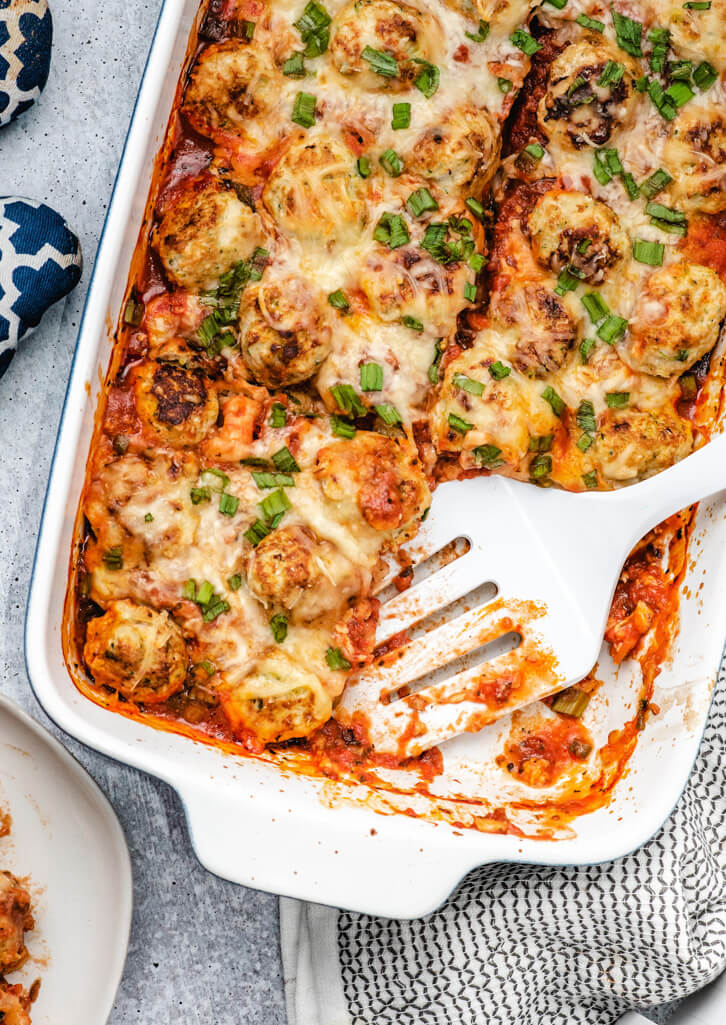 I don't know bout y'all, but I sure love a good meatball sub. The toasted kind that are oozing cheesy goodness with a fresh baked bun are the absolute BEST! However, they're usually not so friendly when you're kinda sorta trying to watch your weight and not actually look like a meatball. Haha!
Enter: Meatball Sub Bubble Up Bake! It's super easy to throw together and actually quite skinny-ish. Two of my very favorite things.
One day I was craving sub which honestly happens a ton in my world. I'm constantly trying to create healthier delicious foods, because when you're on a weight loss journey, you can get bored really quick. I've been on WW for awhile, and I can honestly say I have never felt deprived. And because I've made changes to some of my all-time favorite, not-so-calorie/point-friendly foods that changed them into something completely skinny-ish, I don't even need that many "cheat meals".
How to make Meatball Sub Bubble Up Bake: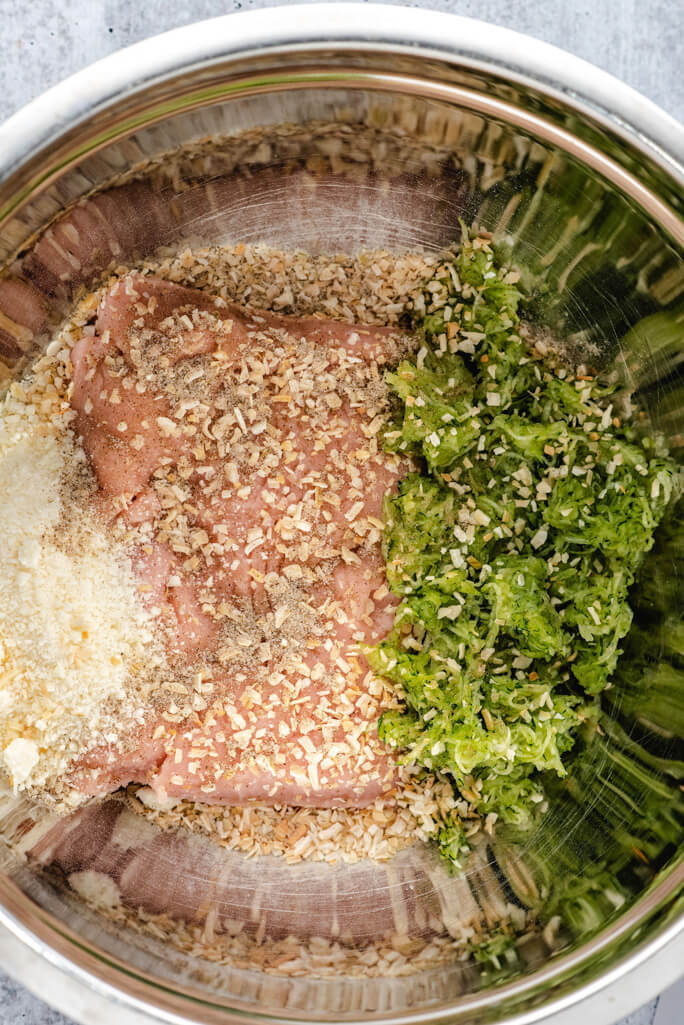 Start off by grabbing a bowl and throwin' some extra lean ground turkey, dried minced onion, grated parmesan, and celery salt into it. Mash together really well.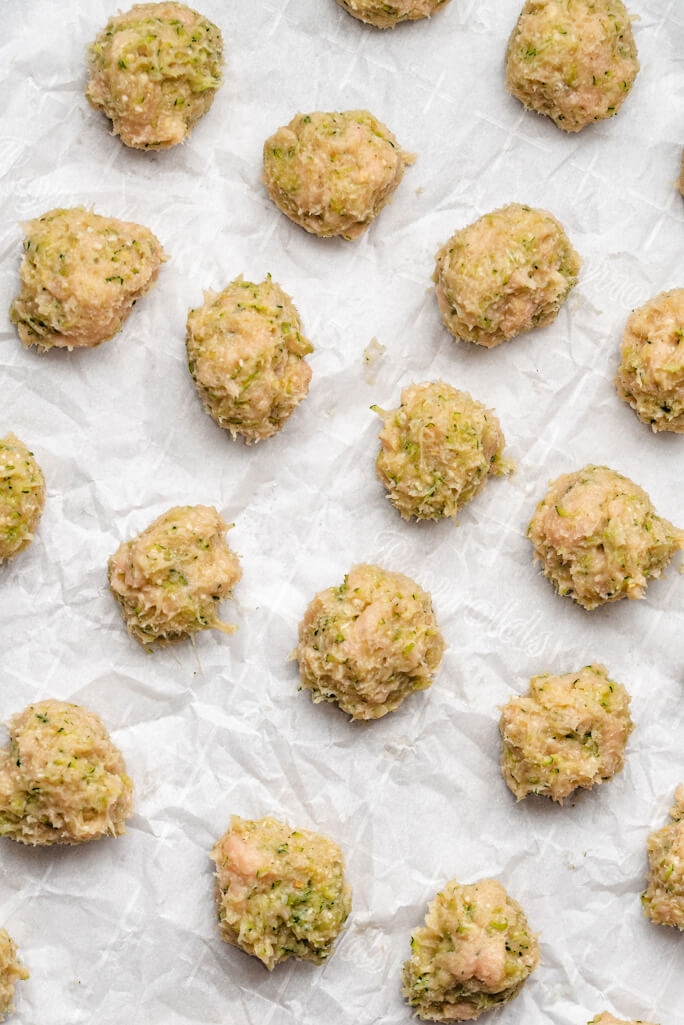 Roll into small meatballs. This recipe SHOULD make about 25 meatballs.
*If you're going the frozen meatball route that's fine and I don't judge you at all because I go that route from time to time too. you can use 25 meatballs too, but be sure to adjust calories/points accordingly
Now, In a large pan over medium heat you'll need spray with cooking spray and then add 1-1/2 tsp oil. Add as many turkey meatballs as you can without over crowding the pan. Be sure to constantly turn the meatballs so they stay in a round-ish shape cook for about 8 minutes total. Remove meatballs and set aside.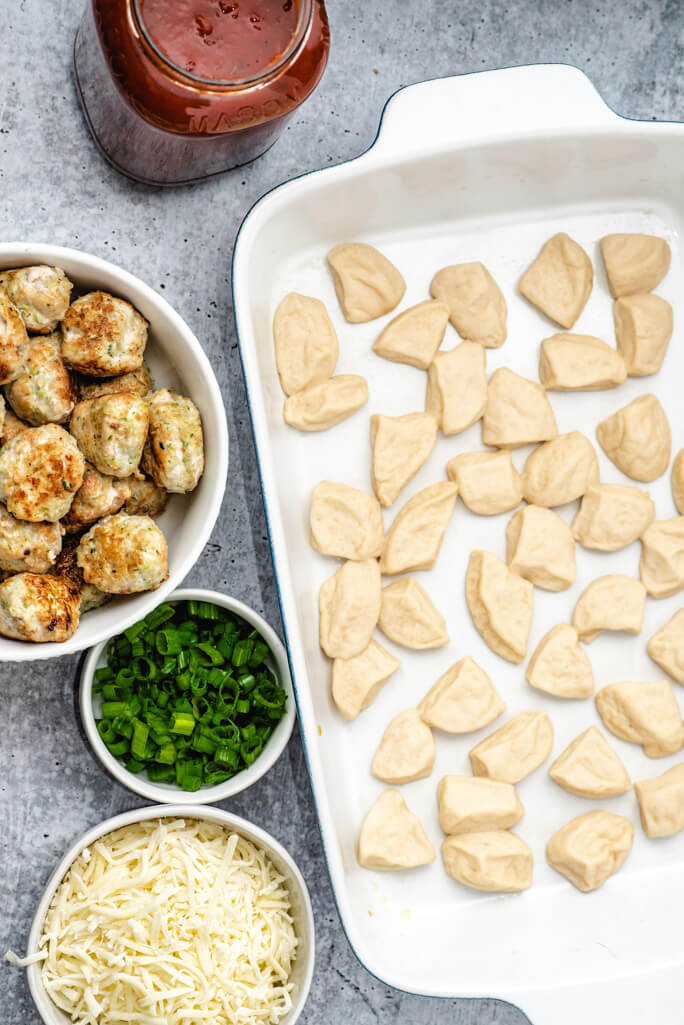 In a 9×13 casserole dish add cut up biscuit pieces, followed by marinara sauce, meatballs, cheese, and green onions. Bake for about 30-35 minutes uncovered.
I use my Homemade Marinara Sauce which is super low calorie, no points, and again, tastier than the store-bought stuff. Be mindful of the points and calorie change if you don't have the time to make up a batch of this.
I hope you enjoy this Meatball Sub Bubble Up Bake! If you get an extra minute after you try this dish. Please let me know how it goes or leave a star rating! I totally appreciate it. Yall are the best.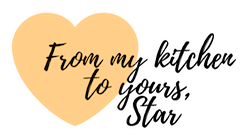 Print
Meatball Sub Bubble Up
a casserole bake filled with biscuits, perfectly cooked meatballs, marinara, and melty cheese.
Materials
7.5

oz can

refrigerated buttermilk biscuits

cut into small pieces (these are the smaller biscuits that come ten biscuits to a can- you can find them with the other biscuits)

1½

cups

Skinnyish Dish Marinara

(or your favorite jar of marinara/pasta sauce)

1

cup

part skim shredded Mozzarella cheese

1/2

cup

diced green onions
Mini Turkey Meatballs
3

tsp

olive oil

1

lb

extra lean ground turkey

1

oz

grated parmesan cheese

1

medium

zucchini

grated

1

tsp

celery salt

2

tbsp

dried minced/chopped onion

(found in the dried spice section of a grocery store- you can substitute 1/2 small grated onion)
Instructions
Preheat oven to 375 degrees.

Lightly spray a 9×13 casserole dish with cooking spray. Set aside.

In a large bowl, Add all of the ingredients for your turkey meatballs, except for the olive oil. I'm sorry if you hate this part, but (with clean hands) get mashing! Make sure ingredients are combined well.

After thoroughly mixing, roll your meat mixture into about 1 inch to 1-1/2 inch in size meatballs. You should get about 25 meatballs. A couple more or less is just fine.

In a large skillet heat olive oil over medium heat. Add your turkey meatballs, but be sure you don't crowd the pan (You may need to cook in two batches depending on pan size)

Turn them every so often so they are browned on all sides. Cook for about 8 minutes total.

While the meatballs are cooking, cut up your biscuits and add them to the casserole dish. Pour sauce over the biscuits.

When the meatballs are done cooking, add them one by one so they are evenly proportioned throughout the dish.

Top with shredded mozzarella and green onions.

Bake uncovered for 30-35 minutes until golden brown and bubbly.

Enjoy!
Notes
Serving size: 1/6 of the casserole dish
284 calories 9g Fat, 24g Carbohydrates, 3g Fiber, 5g Sugar, 28g Protein
WeightWatchers Points: 6 Points
*Note: Every once and awhile I will get a message saying that the biscuits are undercooked. This has not happened to me yet, but I did test out a different way to do things in case this happens to you. Before adding sauce/meatballs/cheese to the cut up biscuits in the casserole dish. Place only the cut up biscuits into the oven and cook for about 5 minutes then layer the sauce, cheese, and meatball on top of the biscuits. Cook for 30 minutes. This should help the undercooked biscuit problem!