This post may contain affiliate links (meaning I earn a small comission if you purchase an item through a link I provide) I only provide shoppable links to items I love and are helpful. As an Amazon Associate, I earn from qualifying purchases.
I know I may have said this once or twice before, but I really mean it this time. That is, until I declare this statement again. But, I'm serious. Here it goes: If there is just one recipe that you make of mine, you absolutely must make these Italian Sloppy Joes! These are so incredibly flavorful! and so easy! and so quick! I love'm! The truth is some nights I barely get dinner on the table during these busy late summer evenings. I've been all about quick, delicious, healthy, and family friendly dinners! When you think of extremely quick and you're a mom the word Spaghetti comes to mind almost immediately, right? Well, in my world, it sure does. Pepper has been loving spaghetti lately. I've been making it weekly. Eric and I are just starting to be a little burnt out on it. Enter: Italian Sloppy Joes.
When I was younger I would make spaghetti sandwiches with leftover spaghetti. What in the heck is a spaghetti sandwich you ask? It's exactly what you're thinking if you're thinking that I took toasted garlic bread and basically sandwiched a big spoonful of spaghetti between it. (sometimes cold spaghetti) It wasn't the healthiest of things, but my god, it was GOOD. I've been thinking about these spaghetti sandwiches every single week since Pepper decided that spaghetti was her new staple, but refraining knowing full well that I'd like to hit my personal goal weight sometime in the next year. I decided that there had to be a healthier way to get the spaghetti sandwich effect and I hit the nail on the head with these Italian Sloppy Joes! These are seriously my new favorite thing and I cannot express enough the fact that you should make these literally right this minute.
I'll stop talking.
P.S. I'm really tired. Like, really. So, I hope this post makes sense. I really, really, really wanted to get it out into the world of my fantastic readers as soon as possible.
Let's get in the kitchen!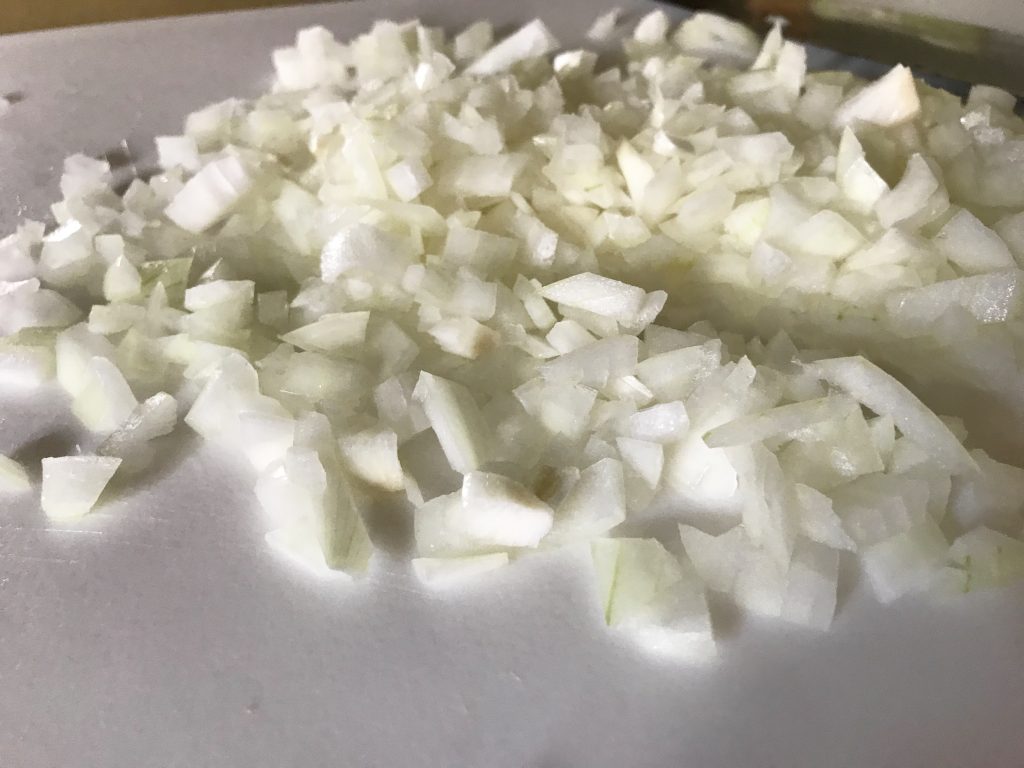 First ya chop an onion up.
Then ya mince a few cloves of garlic up.
Then ya plop some ground beef into a hot skillet, break it up and season it with some kosher salt.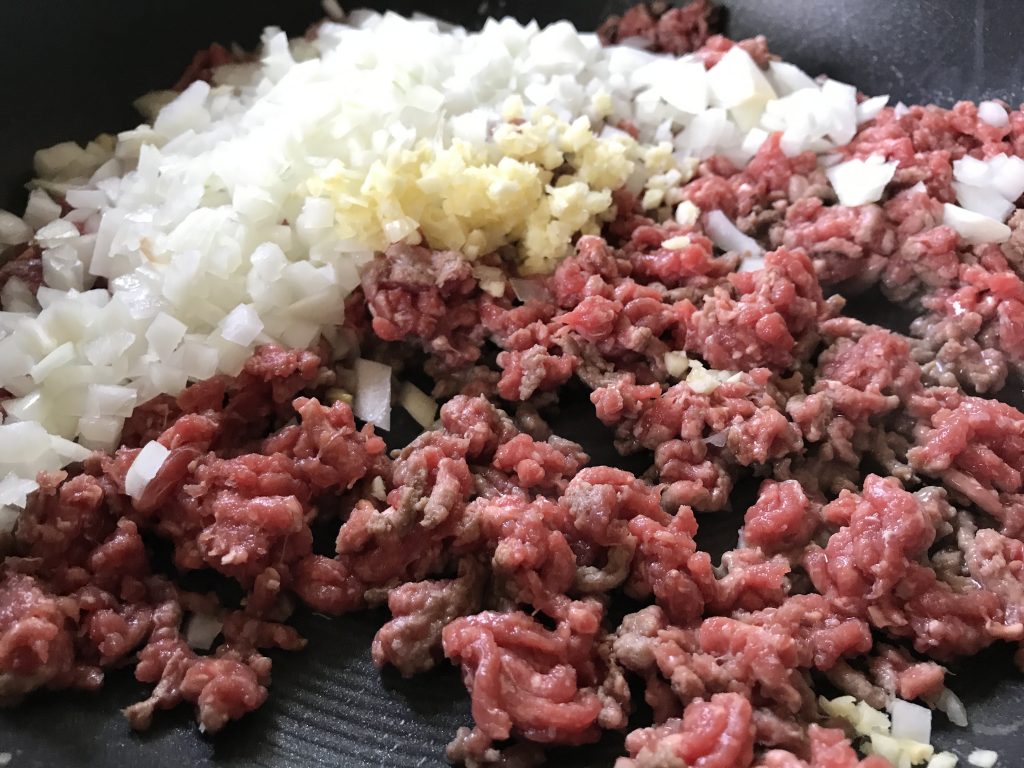 Add your onion and garlic!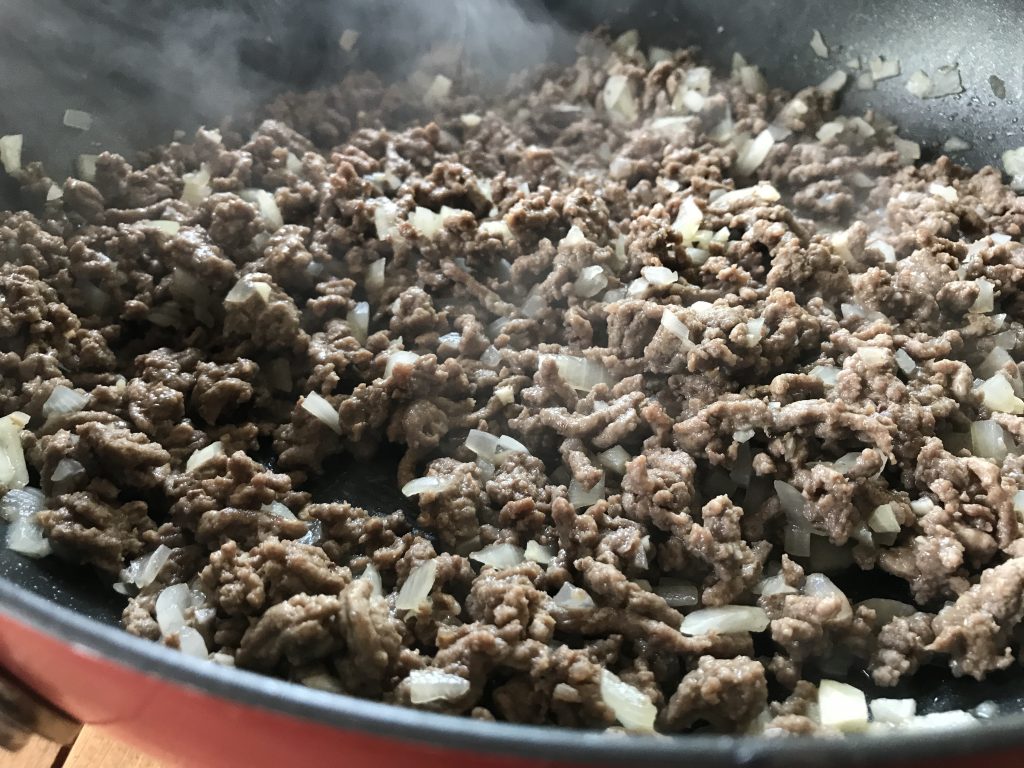 Cook over medium high heat until the beef is browned and the onions are soft.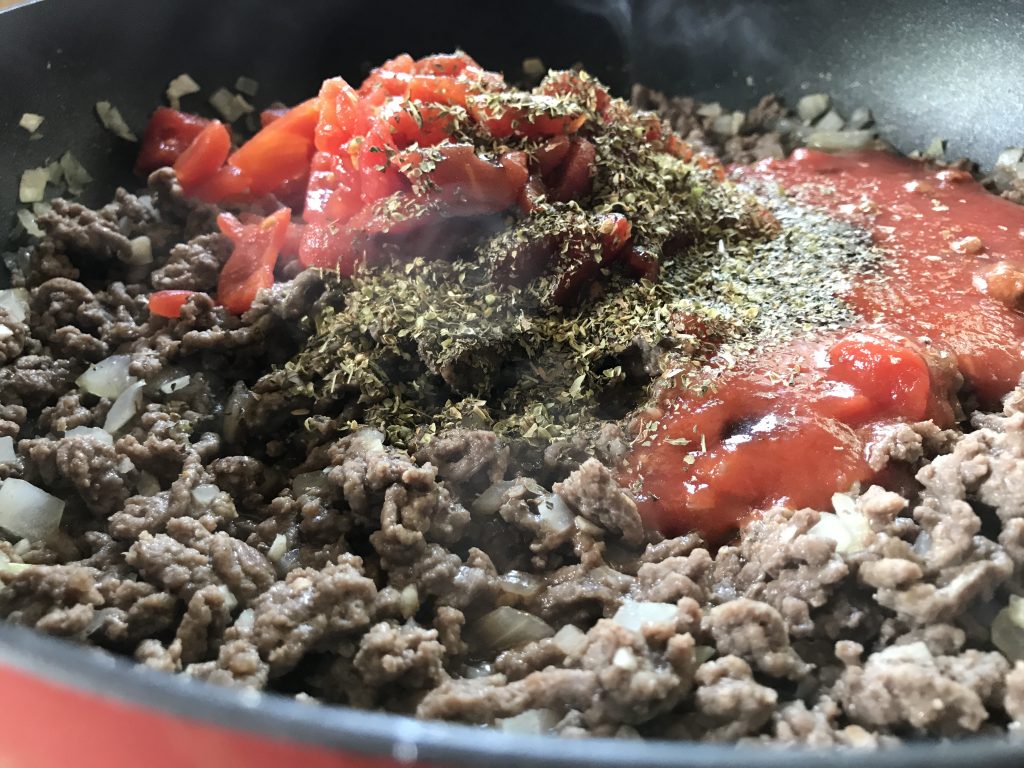 Add the tomato sauce, the diced tomatoes, the Worcestershire sauce, the oregano, and the basil.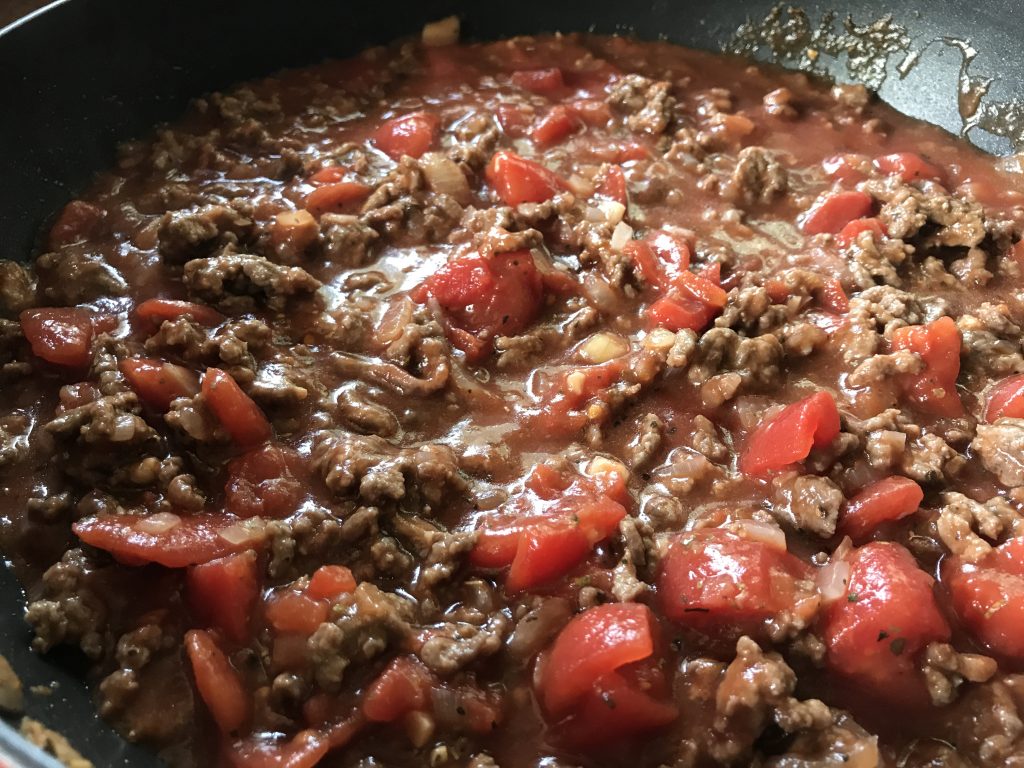 Mix'r all up and let it simmer for about 10-12 minutes. (Basically while you're making the garlic bread)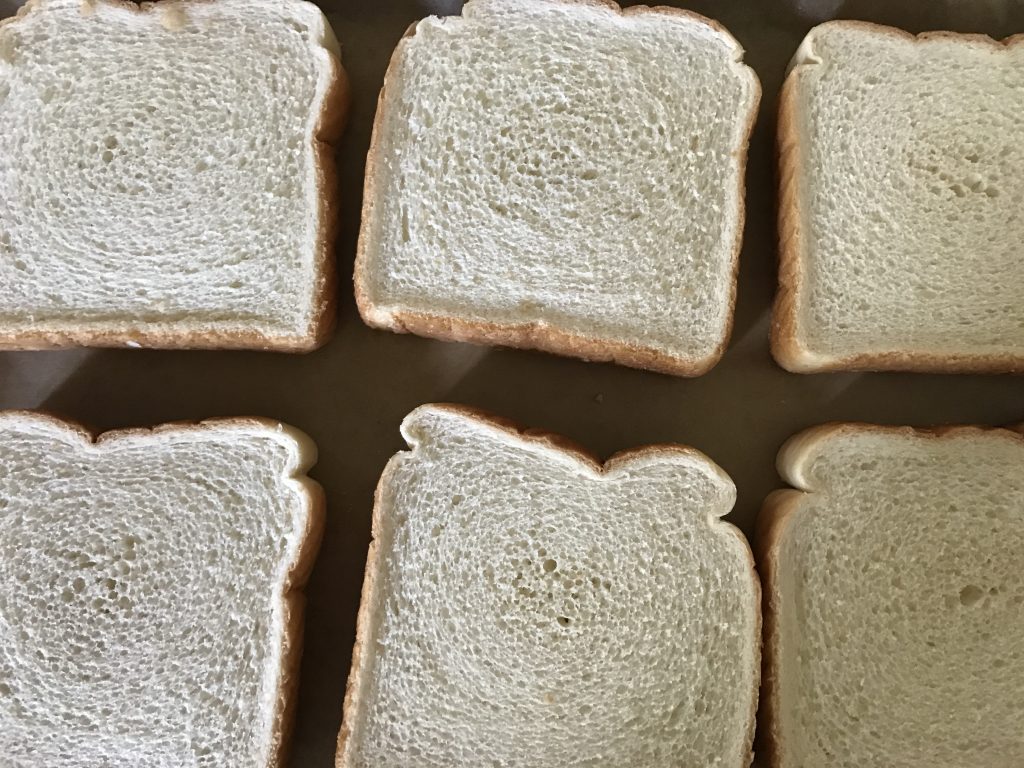 Grab some bread! Okay, here's the thing. You can choose your bread really to fit whatever points or calories you want to spend on these babies. I choose to use the thick slices texas toast because I love bread. You can use some whole wheat bread, italian bread, half of a bun… the options are endless, really. I mean not endless, but you get my point.
I follow Weight Watchers Smart Points Program and unfortunately, real butter is slightly frowned upon. I still use it in a lot of recipes, but I chose to keep my personal points lower by using this stuff in the picture. It does the job. Butter would be better because duh. You can make your garlic bread however you want! I'm just showing ya how I do mine.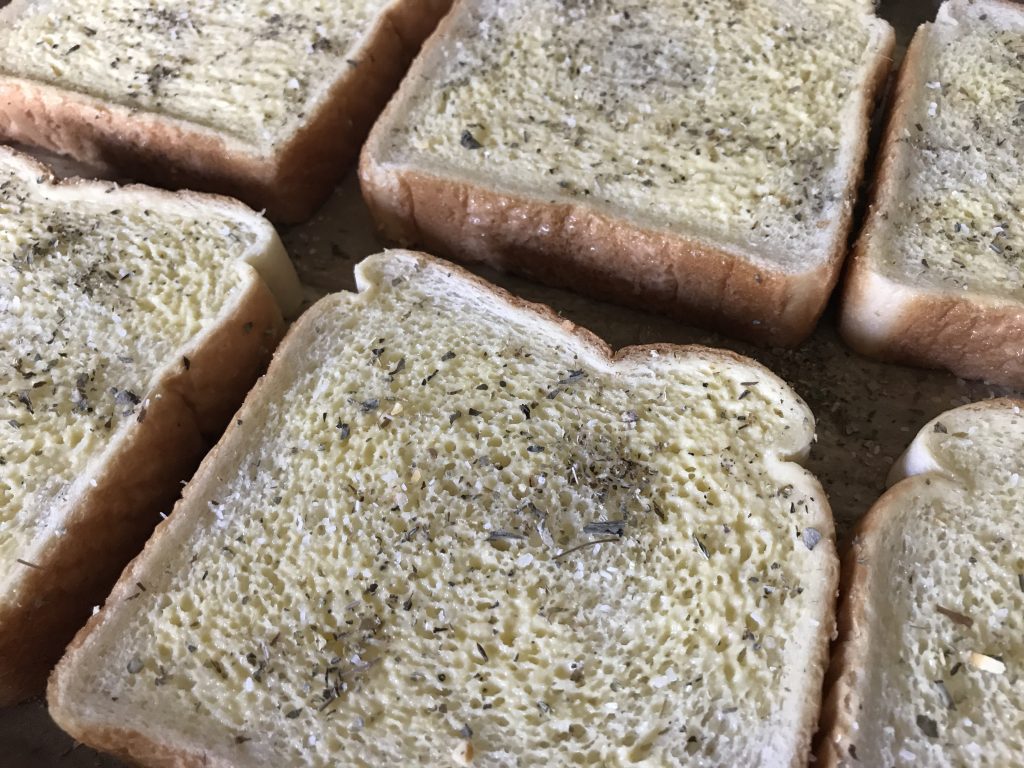 I place the bread on a sheet pan and I spray each side with some of the spray "butter" and then sprinkle on some garlic powder, italian seasoning, and kosher salt. Pop'm in a 415 degree oven for 10 minutes flipping halfway through until each side until the bread is golden brown.
Fun fact: I normally do Eric's with real butter, but I wasn't thinkin' and gave'm this stuff and he didn't notice. He gave me rave reviews! I realize that wasn't a really "fun fact", cut me some slack. I'm tired, remember?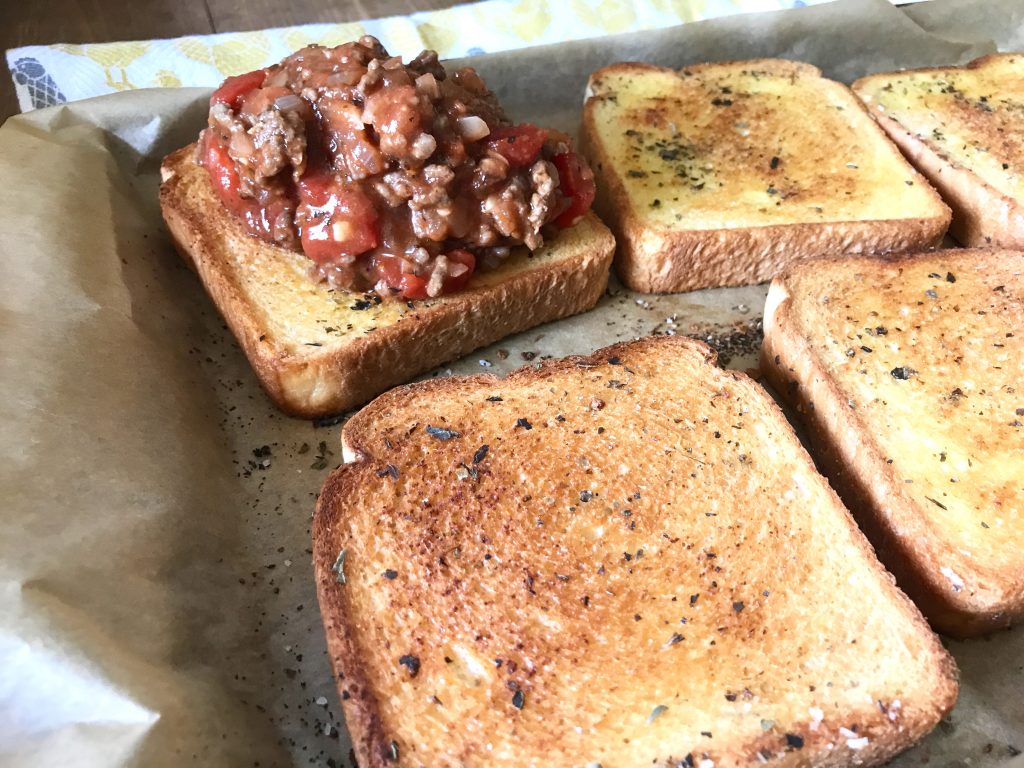 When the bread is done pile on one heaping 1/2 cup onto each slice.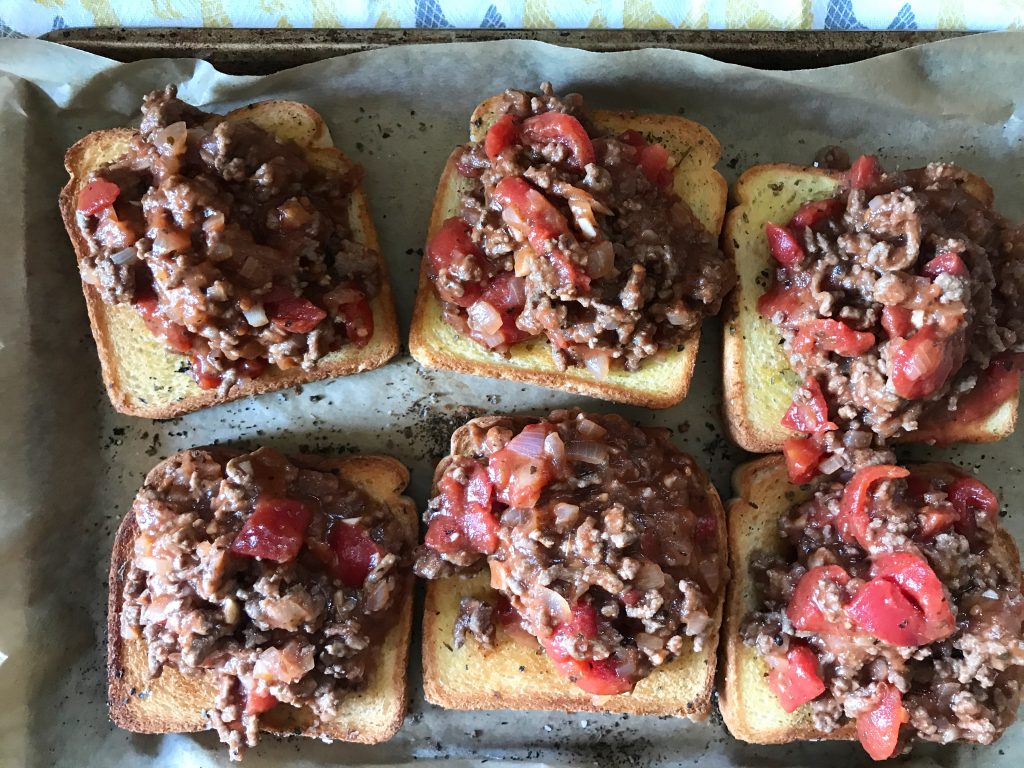 Repeat until done.
*Note: I would recommend only placing the meat on those of which will be eaten right away. Storing them in the fridge like this will result in soggy bread. With that being said, for this photo I did not have six mouths to feed so I did in fact eat soggy-ish bread open faced italian sloppy joes as left overs, and they were pretty good. Somedays, I'm truly not hard to please.*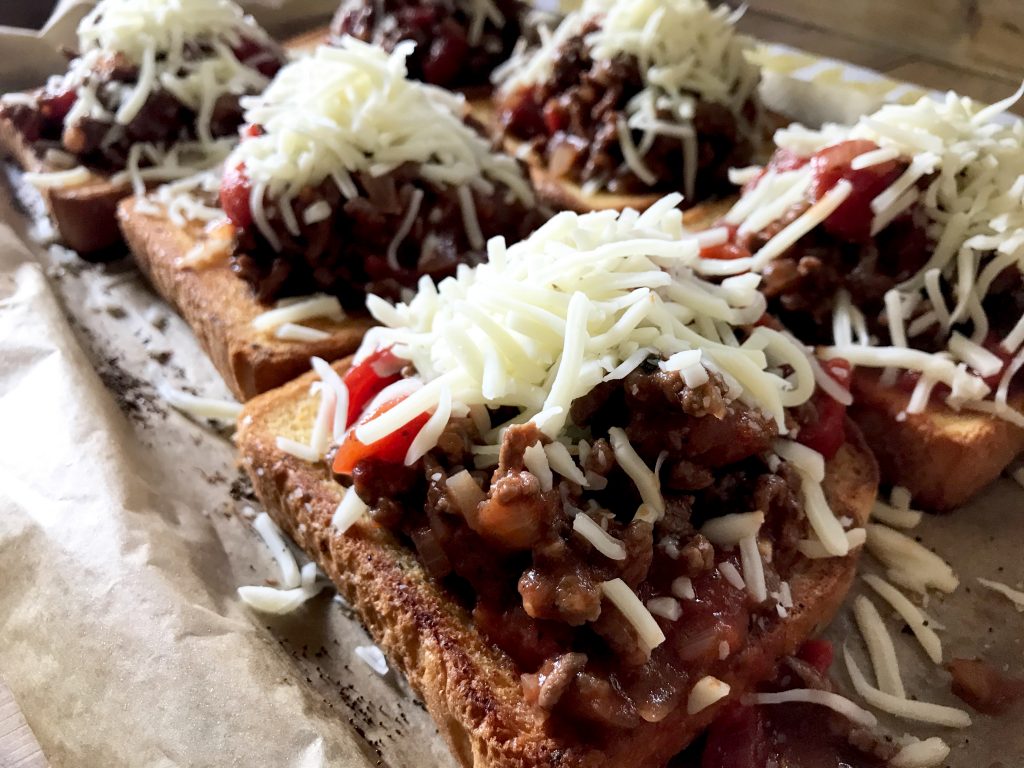 Pile some mozzarella cheese on top of each sandwich evenly. (About 2 1/2 tbs per sandwich)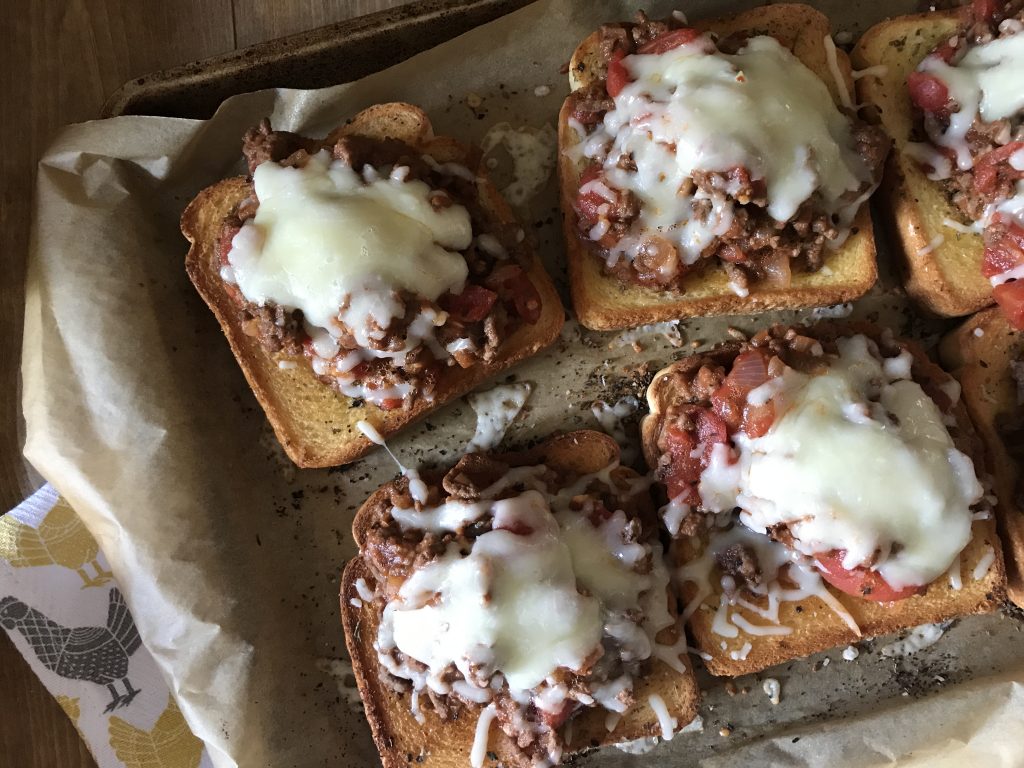 Pop'm back in the oven just until the cheese is melted.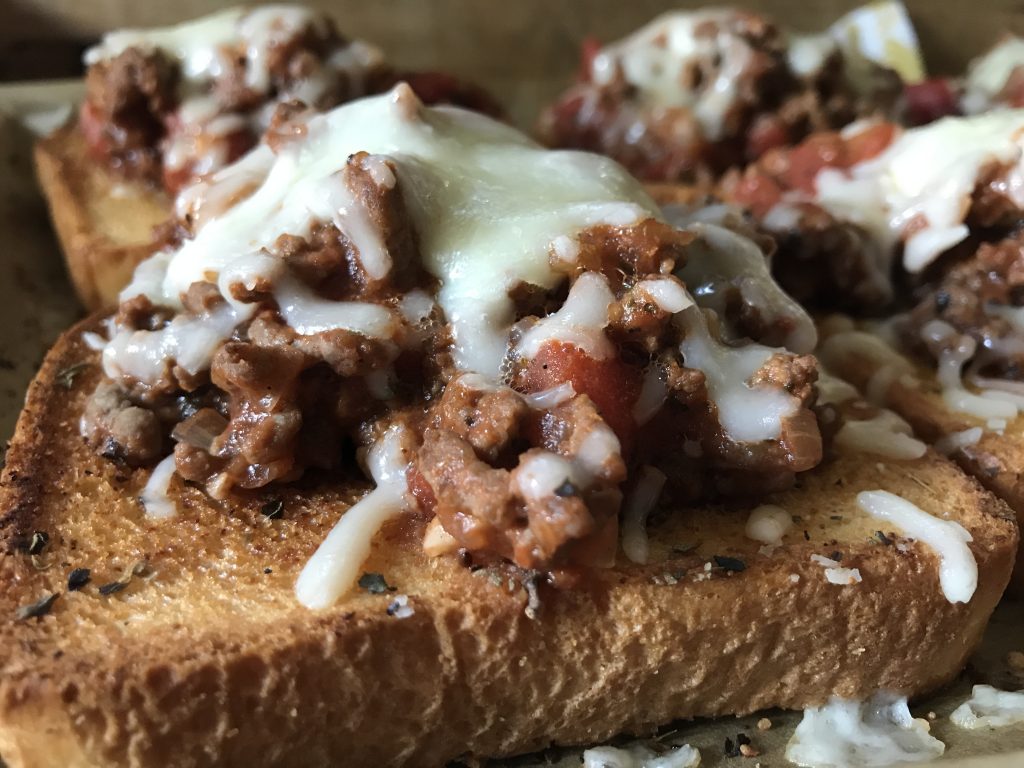 HELLLLOOO!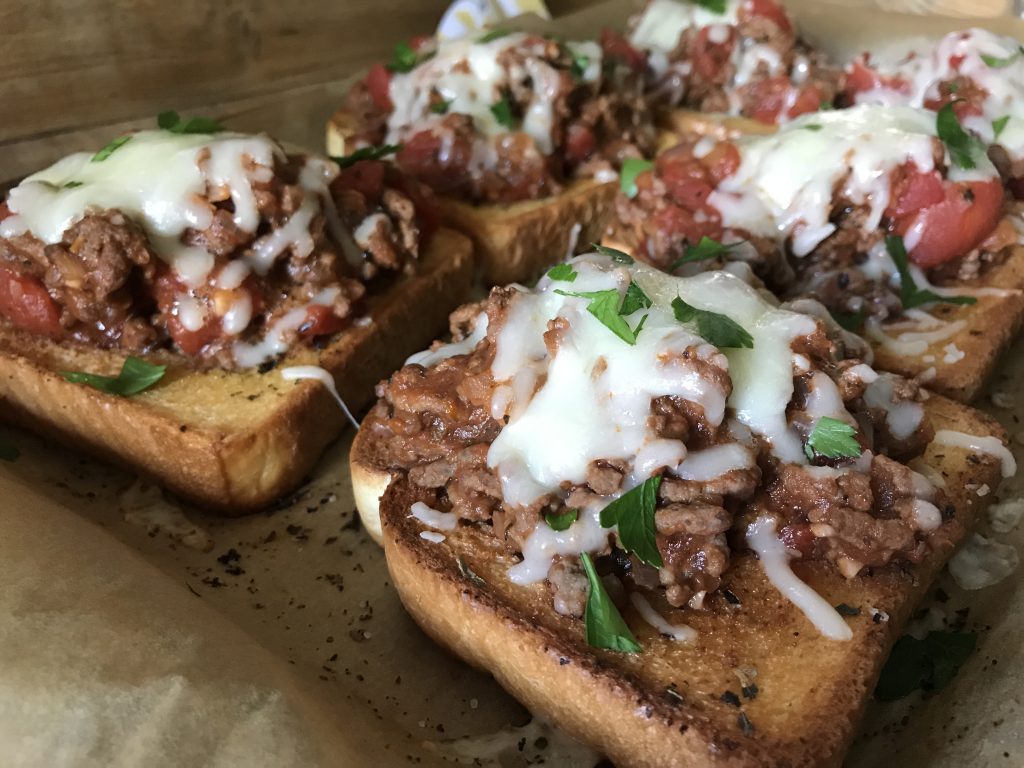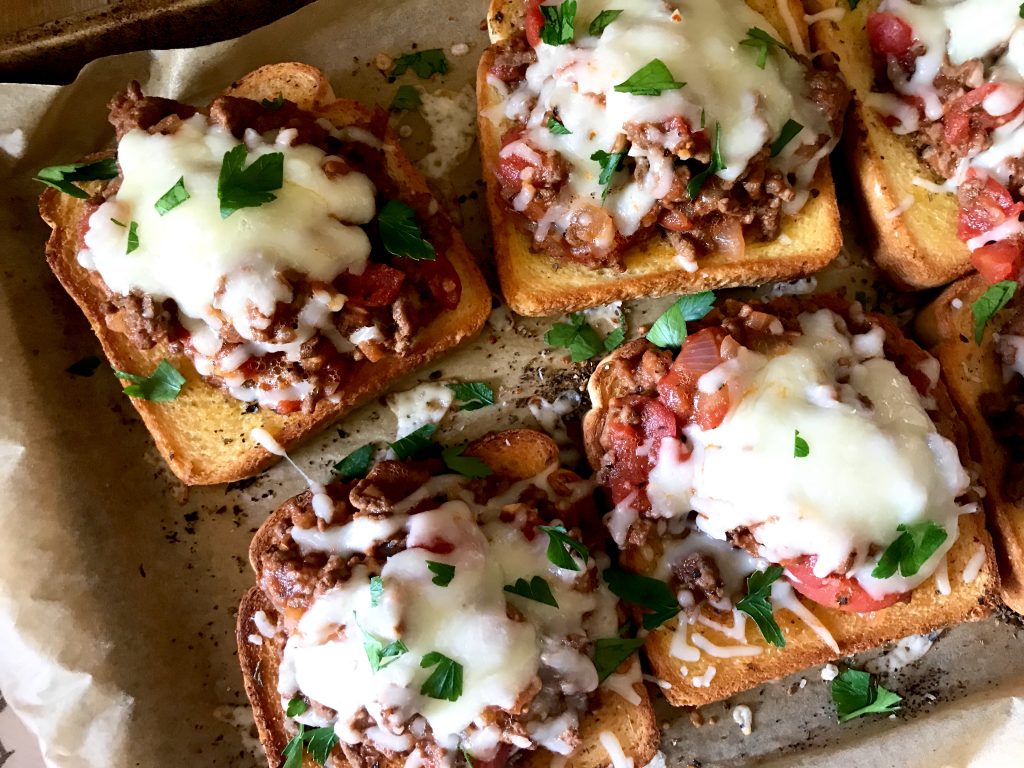 Seriously, I just love these. So much. Grab a fork and dig in!
Make'm and see for yourself!
(and let me know if you do make them.)
With love from my kitchen to yours,
Star
P.S. This recipe can be easily doubled to feed a hungry crowd and make everybody's bellies full and happy. Enjoy!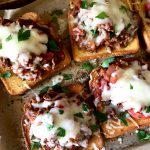 Print
Italian Sloppy Joes
An addicting and delicious twist on the classic sloppy joe.
Materials
Italian Sloppy Joes
1

lb

lean ground beef

1

medium

yellow onion

diced

3

cloves

garlic

minced

1

14.5 ounce can

diced tomatoes

1

14.5 oz ounce can

tomato sauce

2

tablespoons

Worcestershire sauce

1

tsp

basil

dried

1

tsp

oregano

dried

1

tsp

kosher salt

1

cup

Mozzarella, part skim, shredded

salt & pepper

to taste
Garlic Bread
6 Slices

thick sliced texas toast or choice of bread

butter spray

I use Parkay

2

pinches

italian seasoning, dried

2-3

pinches

garlic powder

1-2

pinches

salt
Instructions
In a large skillet over medium high heat add ground beef and sprinkle with kosher salt. Break the ground beef up and then add onions and garlic. Cook for a few minutes until meat is browned and onions are soft. Add tomato sauce, diced tomatoes, Worcestershire sauce, basil, and oregano. Stir together and reduce the heat to low and continue to cook for 10-12 minutes. Salt & Pepper to taste.

While the Sloppy Joe mixture is continuing to cook, prepare the garlic bread slices. Place 6 slices of thick texas toast, spray with spray butter, and sprinkle with Italian Seasoning, garlic powder, and kosher salt on each side. Place into preheated 415 degree oven and bake for 10 minutes flipping at the half way mark, until bread is golden brown. (Use whatever method of garlic bread you would like. )

When the garlic bread is done scoop one half heaping cup of sloppy joe meat onto each slice of toasted bread and evenly top with shredded mozzarella. (about 2.5 tbs on each pile)

Place back into the oven for about 3 minutes or until cheese is melted.

Enjoy!
Notes
Suggested Serving Size: Heaping half cup Sloppy Joe Mix and 2.5 tbs Mozzarella With Texas Toast Garlic Bread
312 Calories 10g fat, 4.5g saturated fat, 30g carbohydrates, 4g fiber, 8g sugar, 24g protein.
WeightWatchers Points: 8 Points
*You can use 4 tbsp dried minced onion in place of the raw onion.