Crockpot Creamy White Chicken Chili
This post may contain affiliate links (meaning I earn a small comission if you purchase an item through a link I provide) I only provide shoppable links to items I love and are helpful. As an Amazon Associate, I earn from qualifying purchases.
What's for dinner this week? Well, not too sound pushy, but it should probably be Crockpot Creamy White Chicken Chili because it's incredible and one of the easiest recipes I've ever made. You literally just toss a bunch of stuff in the crockpot wait several hours, throw a couple more things in, and then, you are golden. You probably have most of these ingredients on hand already. I'm obsessed with this recipe. I've made it every single week since I started working on the recipe for this here blog, and I cannot get tired of it.
I know you're probably wondering, "Star, is everything going to have beans in it now?" The answer is No. Haha! But, since the new WW Freestyle program makes beans zero points and I've only liked beans for about six months now. It's really opened up a whole new world for me, y'all! I know it's not that exciting for most people, but for me it is. I'm sitting here eating a delicious chili with beans in it and I am obsessed. Who am I?! Me one year ago would be scrunching my nose up and saying, "No way!" I'm pretty proud of myself for giving them another chance. I stick to my guns when I don't like certain foods. I'm pretty stubborn about it, to be honest. I wouldn't consider myself picky in the least, but I like what I like. I still don't like mushrooms so don't worry, I'm still the same person.
What's been going on this week for us? Well, I've been fighting a stupid cold. It's been pretty persistent. I've been chugging all the water and eating approximately 300 Cara Cara oranges daily to combat this thing. I've kept it at bay, but it's still here just enough to annoy me. Oh, and then Eric caught this persistent lil' baby cold and well, we all know what happens when a man gets a cold. He's practically dying, y'all. Send prayers. (He's not. He's FINE.) This chili has been on the menu daily because not only is it chili and we love chili and/or soup when we don't feel well, but it's packed with so much dang flavor that we can actually still taste it! I truly think that's the most annoying part about a cold. You just can't taste a thing! Which also makes my job hard. Womp womp.. I haven't been able to really work on any new recipes this week because I can't taste them enough. Oh well, it'll be gone soon!
Another really fun thing that happened this past week is that I went LIVE on Instagram with a fellow blogger and friend! Amy over at Beautifully Broken Journey. She's such an inspiring woman and I just really like her. You will too! Go check out her blog. I never go live because truthfully, I feel that I do better behind the camera. It was fun and we got to chat together, talk about our weight loss journey's, different tips & tricks, and talked to so many people! I was dreading it in ways, but I'm really glad I stepped out of my comfort zone and did it. I think it's important to challenge myself so that things don't become stagnant, y'know? Anyway, I've been thinking that maybe I'll do it again sometime and with better lighting (gosh, I had no idea the lighting was so bad. If you saw it, I'm so sorry. haha!) I'll be sure to let y'all know!
Anyway, enough talk. Let's get in the kitchen because I'm hungry and you're going to be hungry after you see this.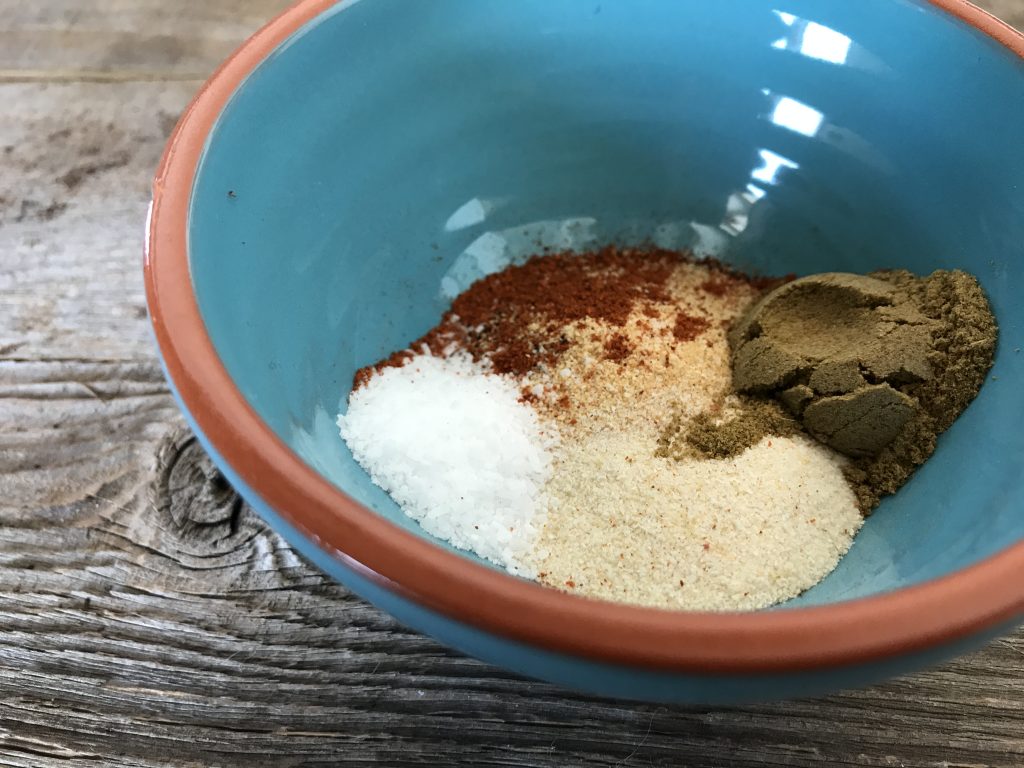 Throw some spices together. You'll need 2 tsp cumin, 2 tsp garlic powder, 2 tsp onion powder, 2 tsp chili powder, 1 tsp kosher salt, 1 tsp pepper, 1 tsp Lawry's Seasoned Salt, and 1/4 tsp cayenne pepper. More or less depending on your level of spice preference. I prefer a bit more especially with this cold I've got, but 1/4 tsp is a perfect balance of heat to me!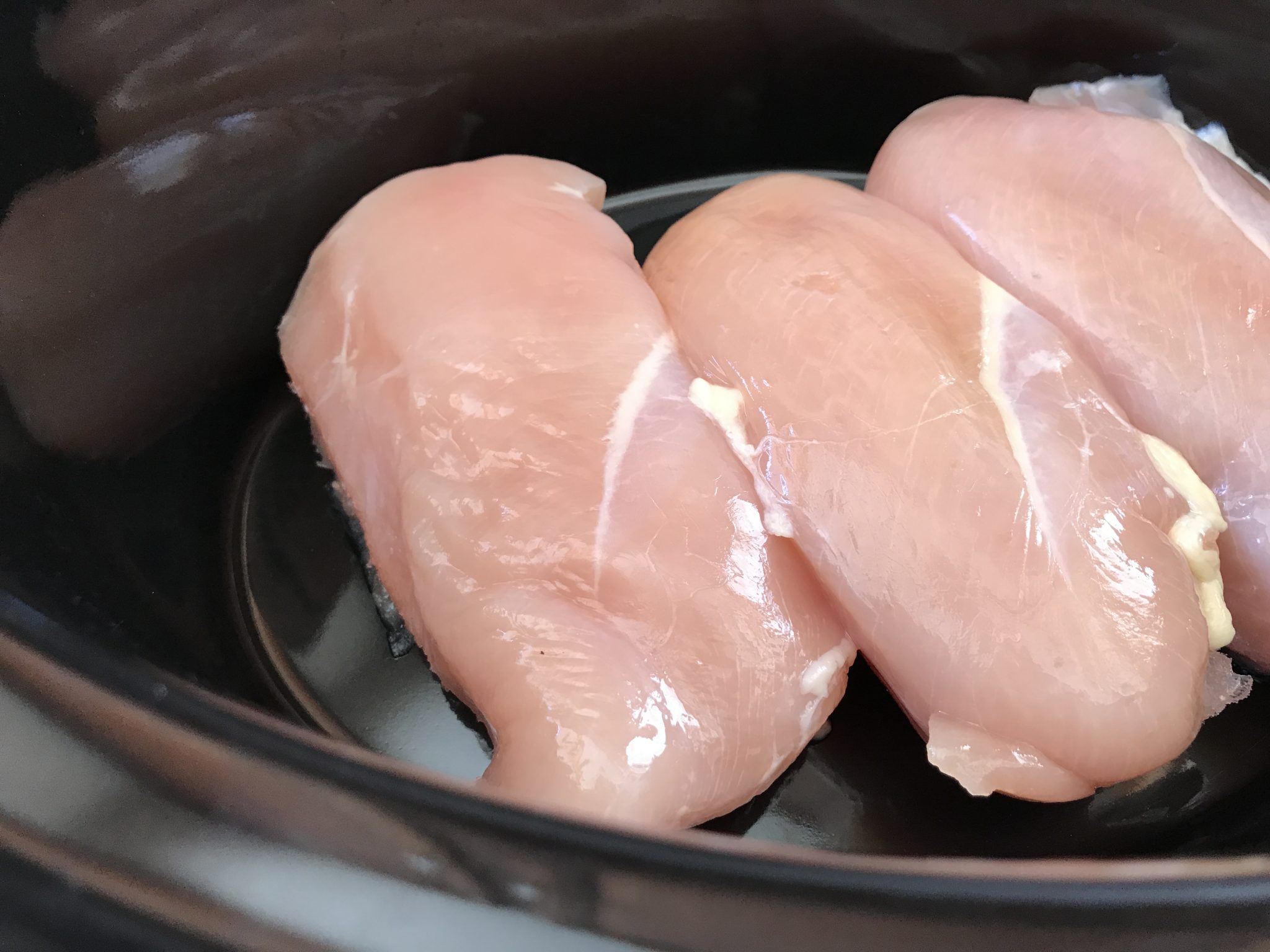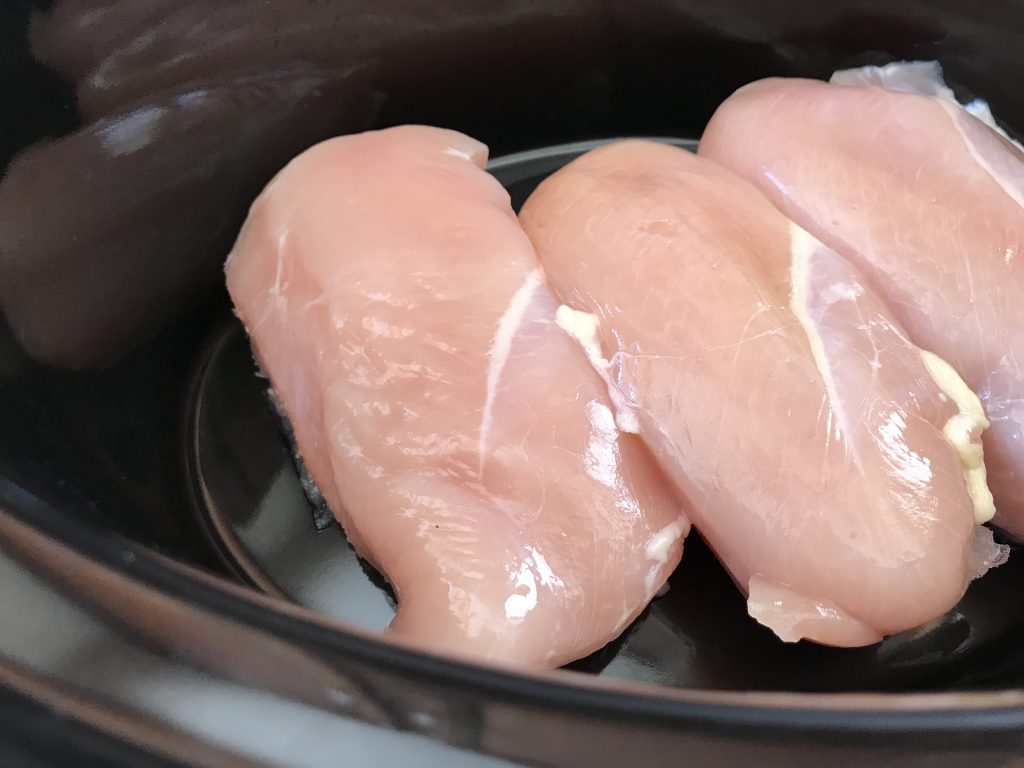 Throw a couple pounds of raw chicken breast in a slow cooker.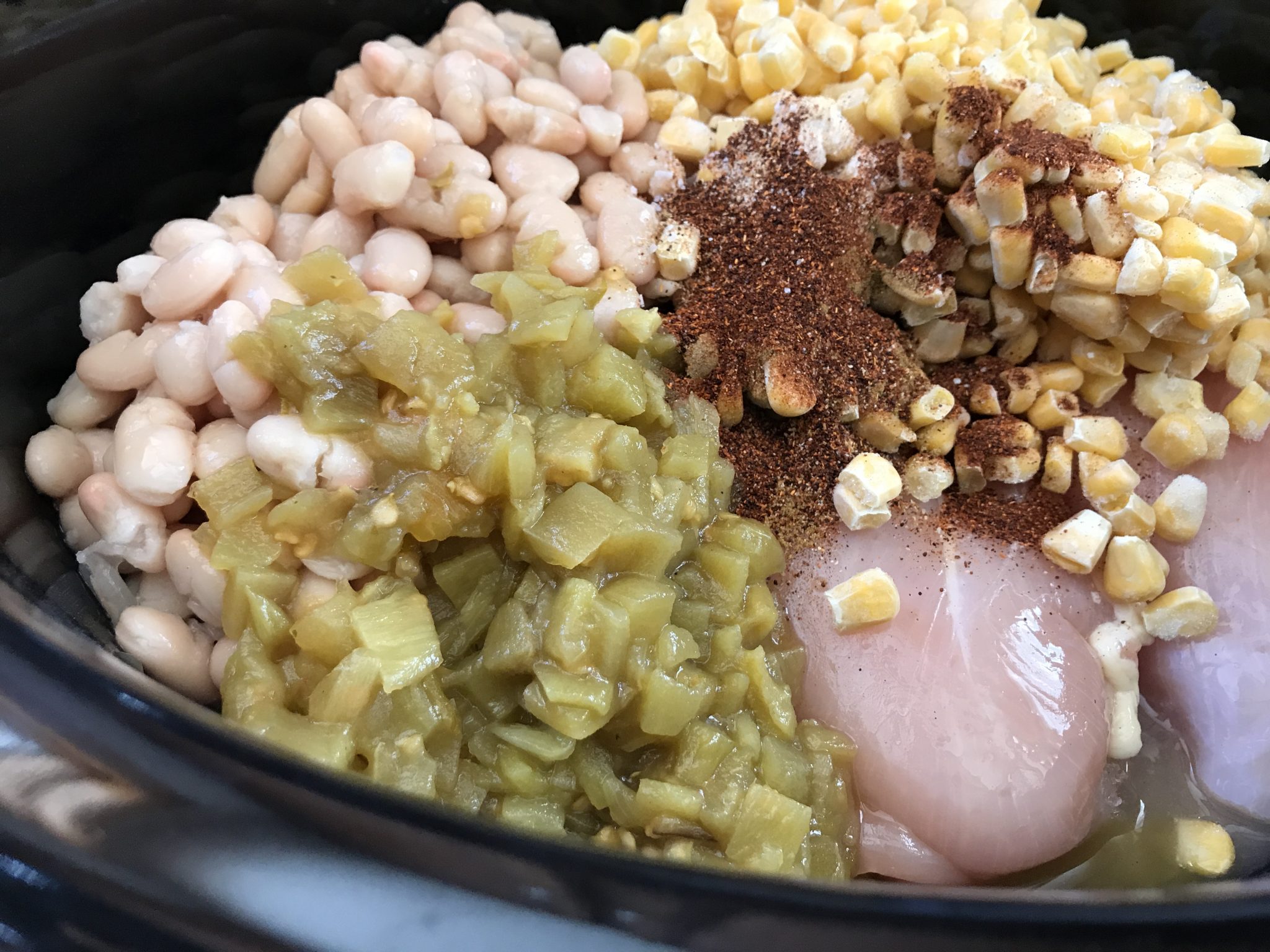 Add 2 cans of Great Northern Beans, 2 cans diced mild green chiles, 1 and 1/2 cups frozen corn, and the spices!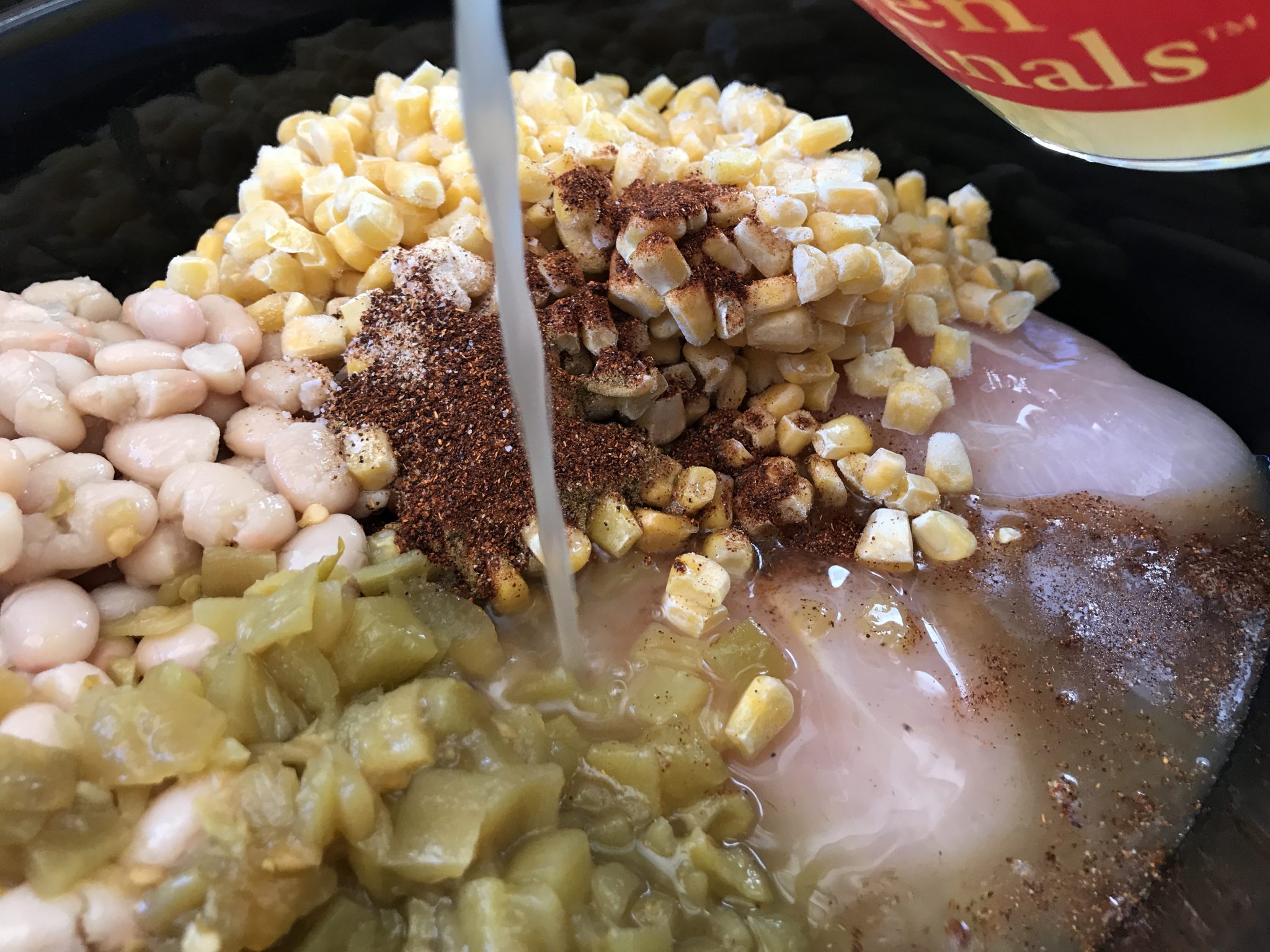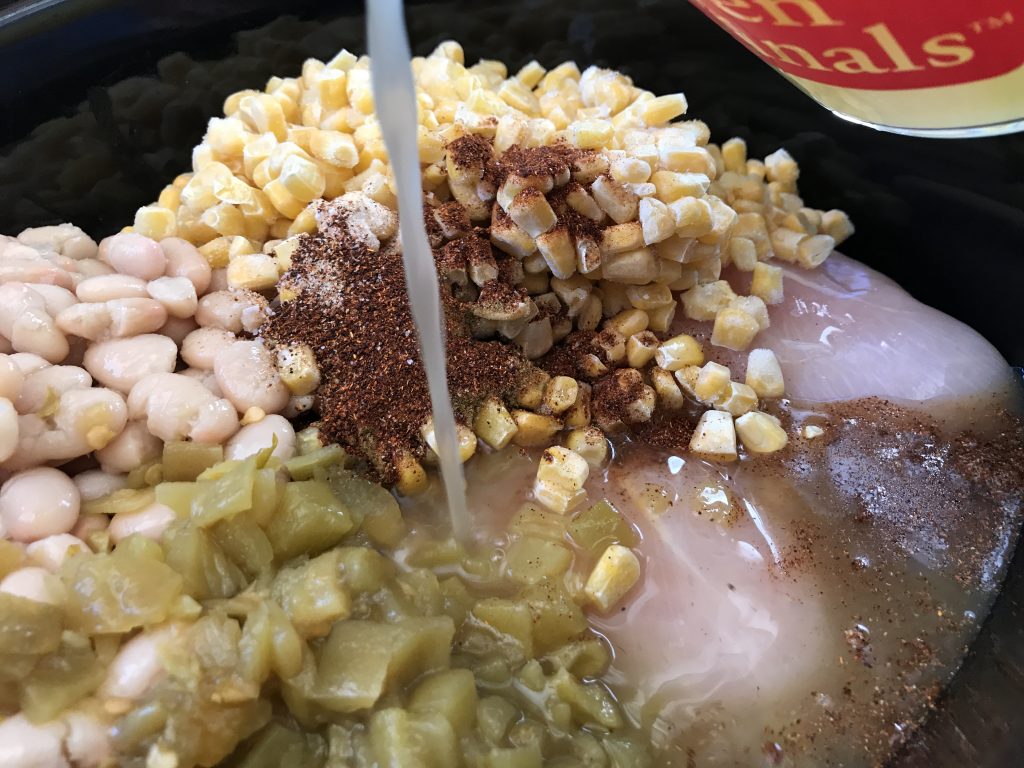 Then add 1 3/4 cups chicken broth. (low sodium if it's available!)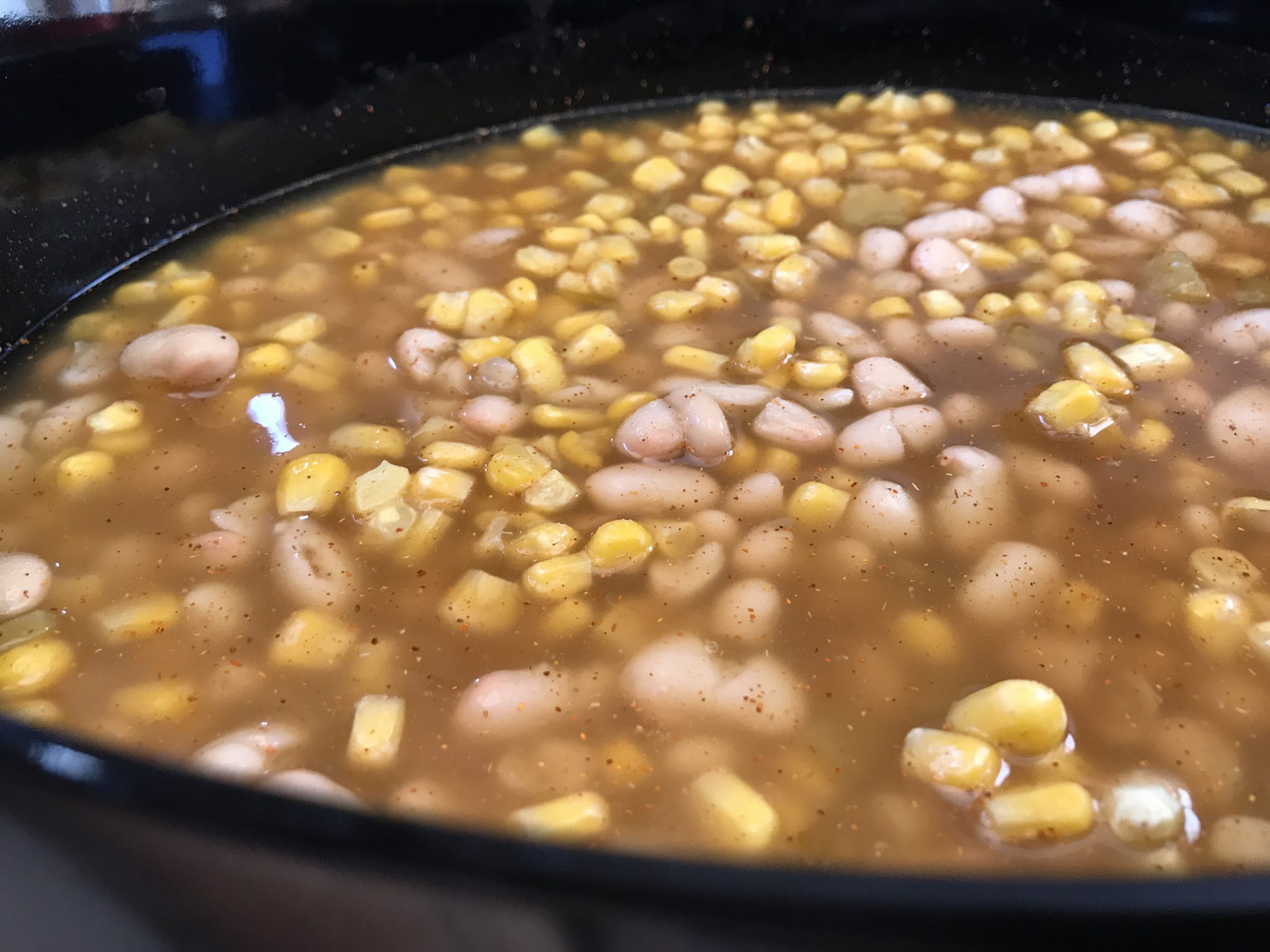 Stir it up, cover it, set it to low, and forget about it for several hours! Go to work, go get your hair done, clean your house, take your kids to soccer practice, whatever ya want! Dinner will be ready later! We've got it covered.
Remove the chicken and shred it.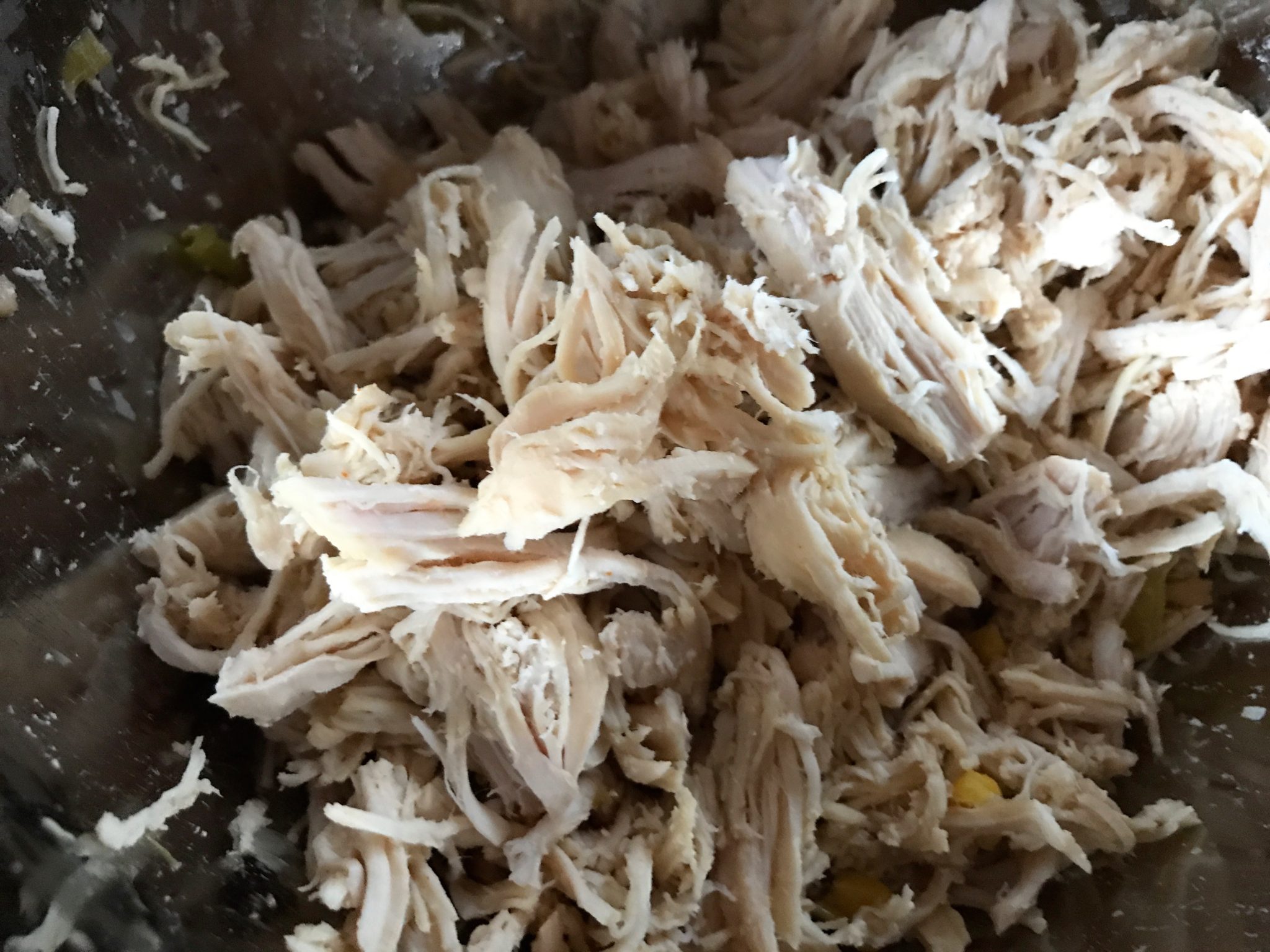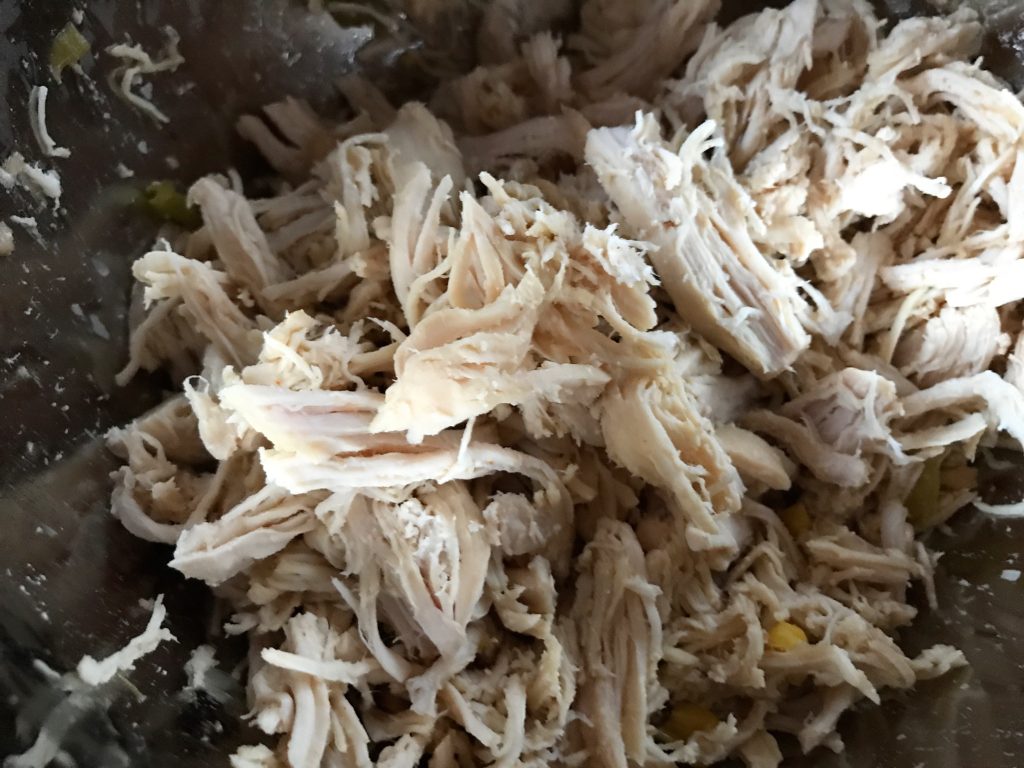 I just throw it in a bowl and quickly shred with two forks. You can also use a mixer!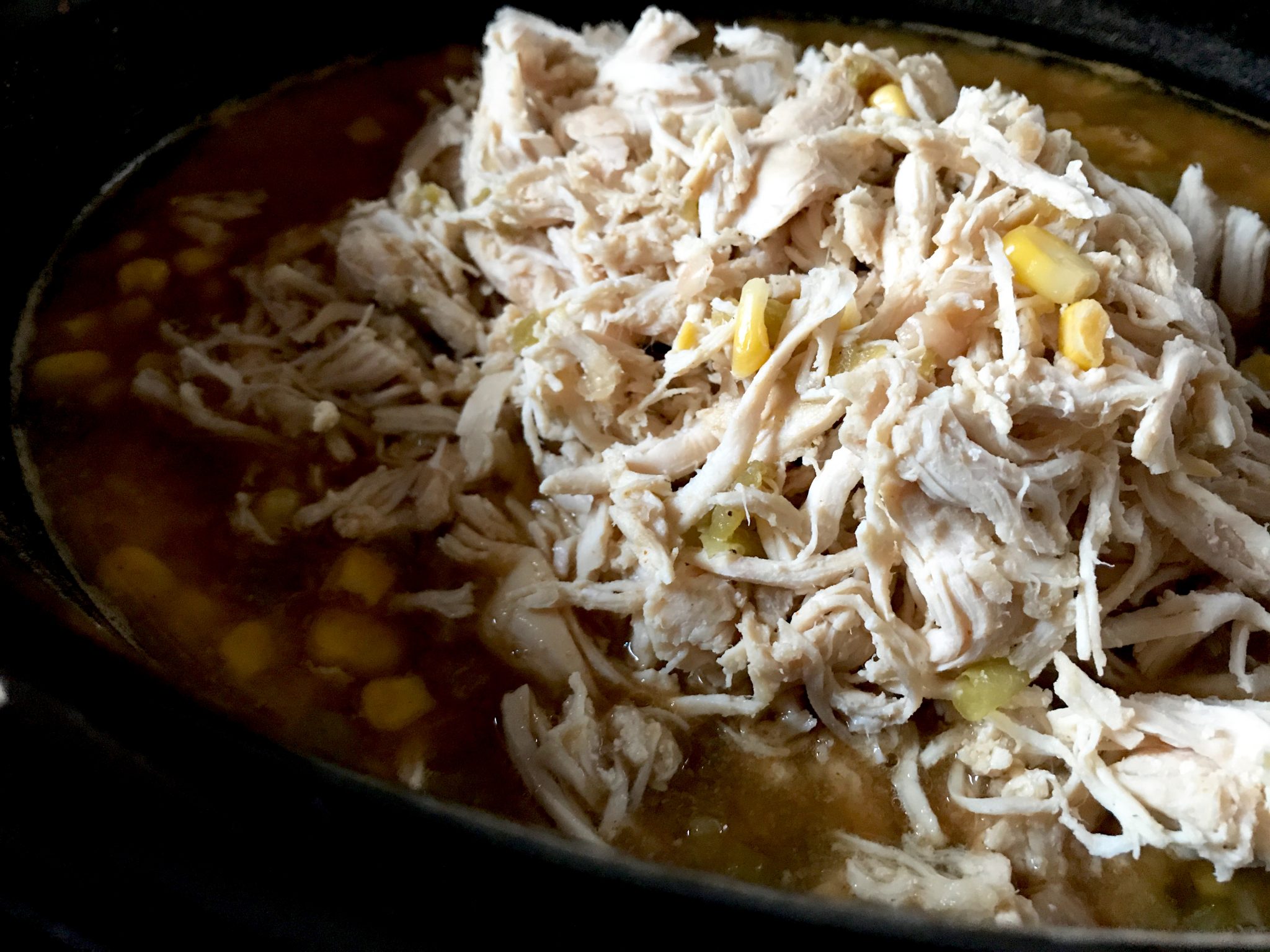 Add it back into the slow cooker and stir in with everything else.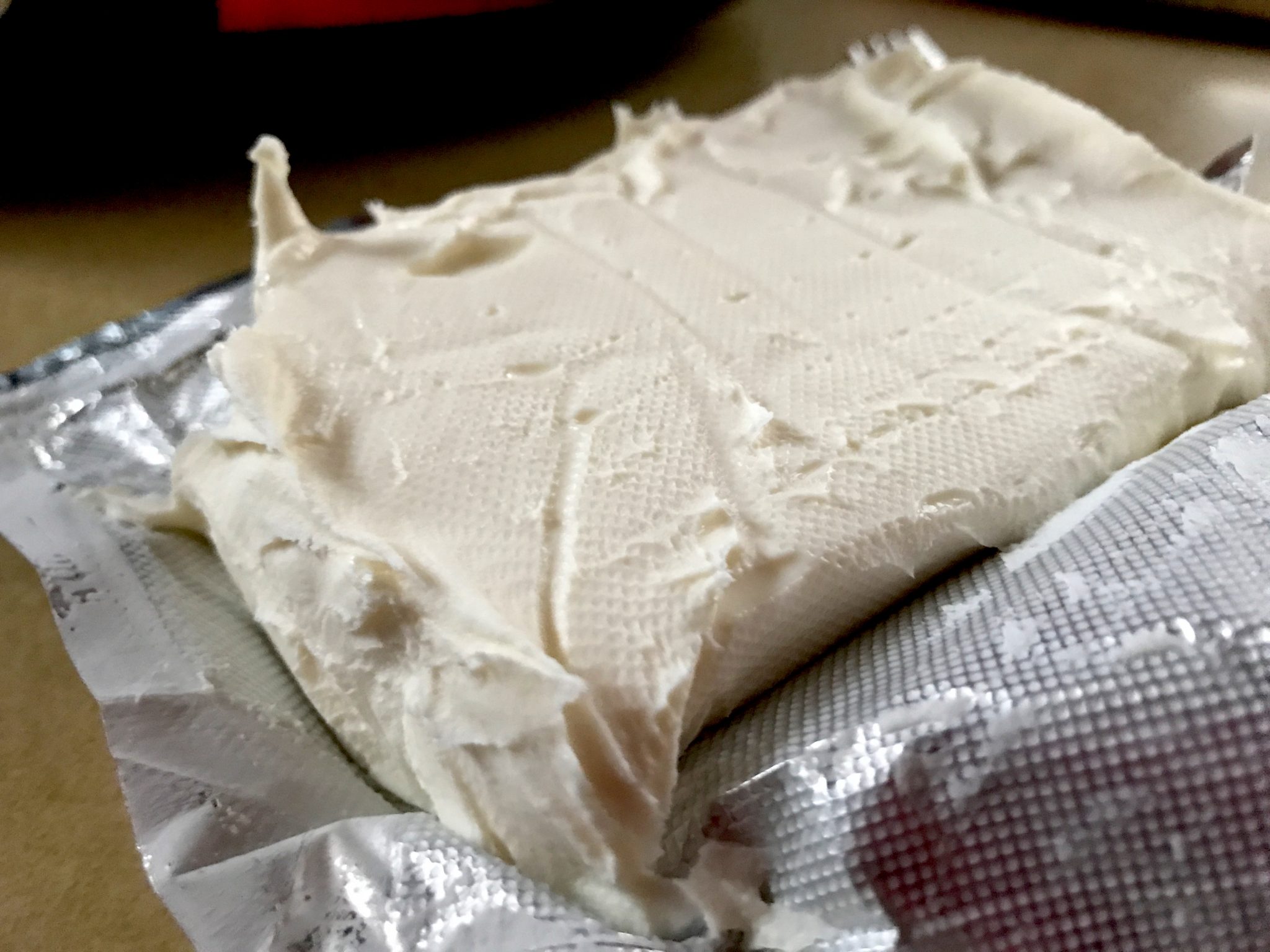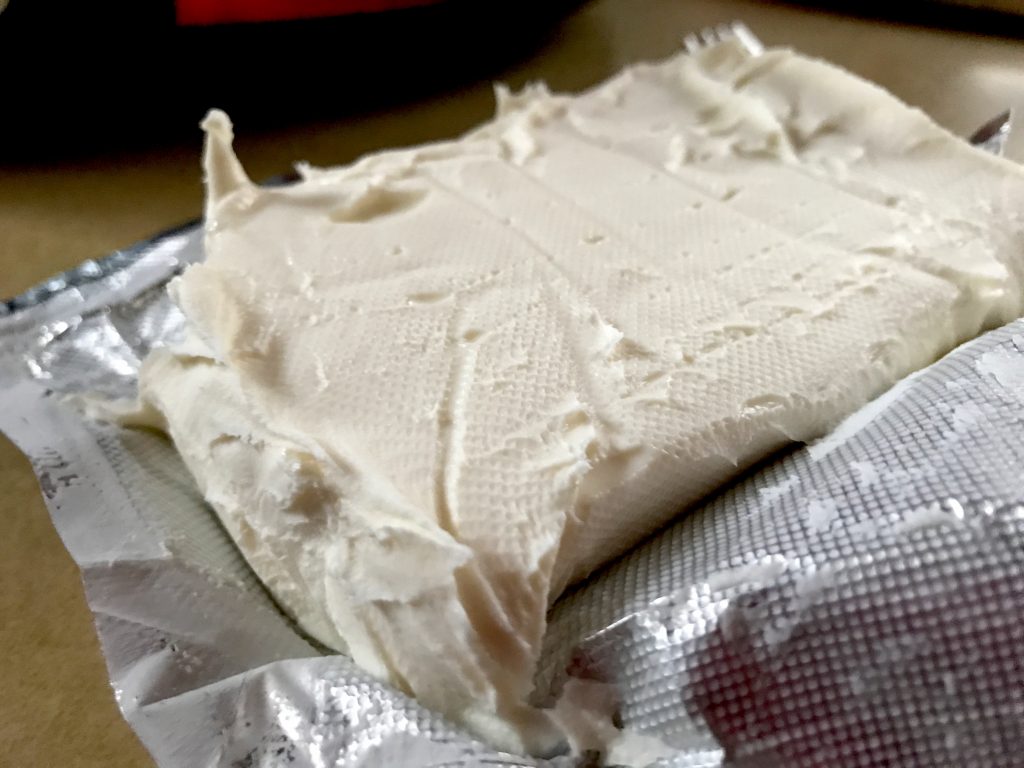 Grab 4 ounces of light cream cheese.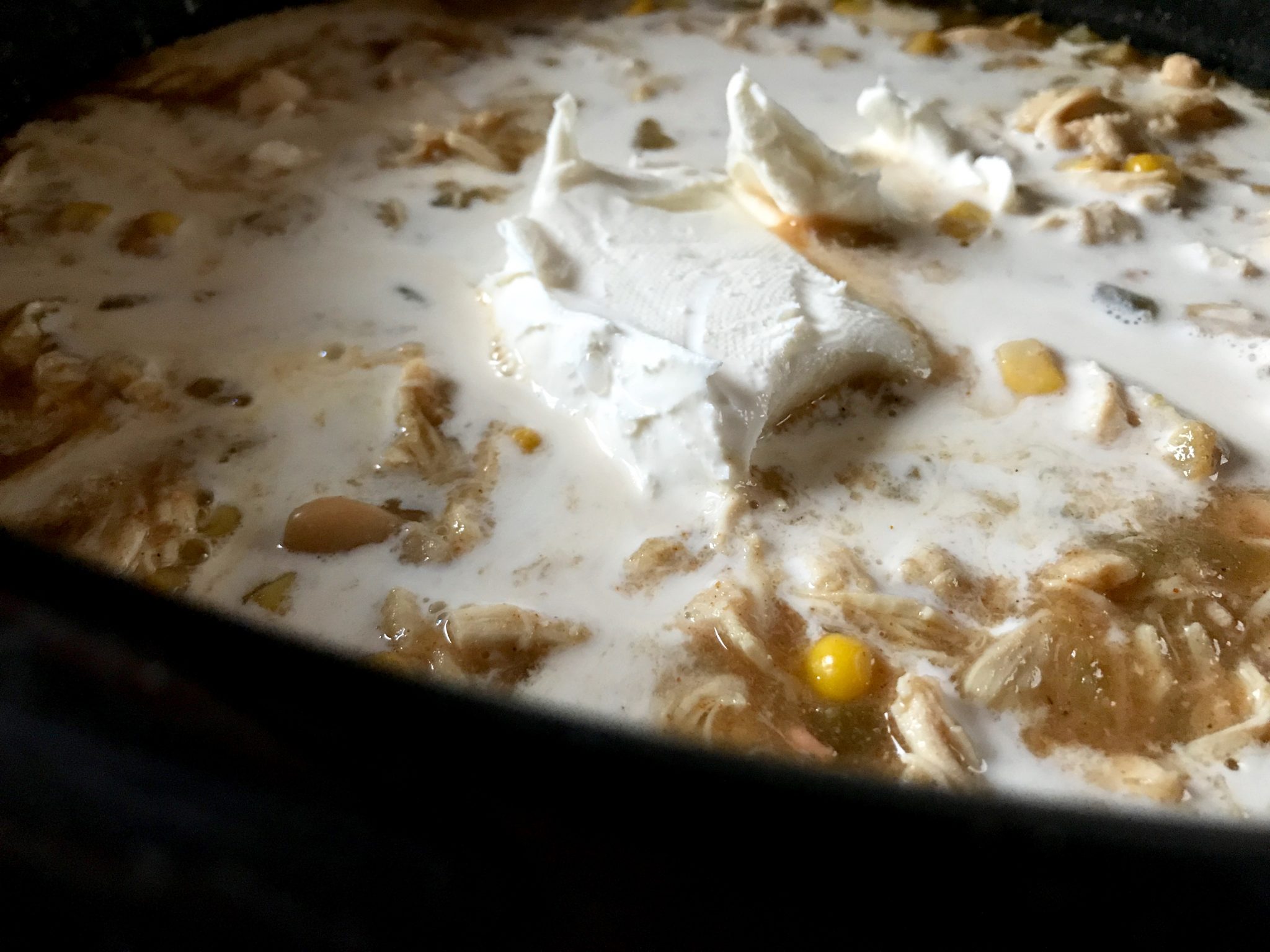 Throw it in the slow cooker and also pour a half cup of half and half with it. Stir it up. Pop the cover back on and set your slow cooker to high and cook for another 30 minutes. D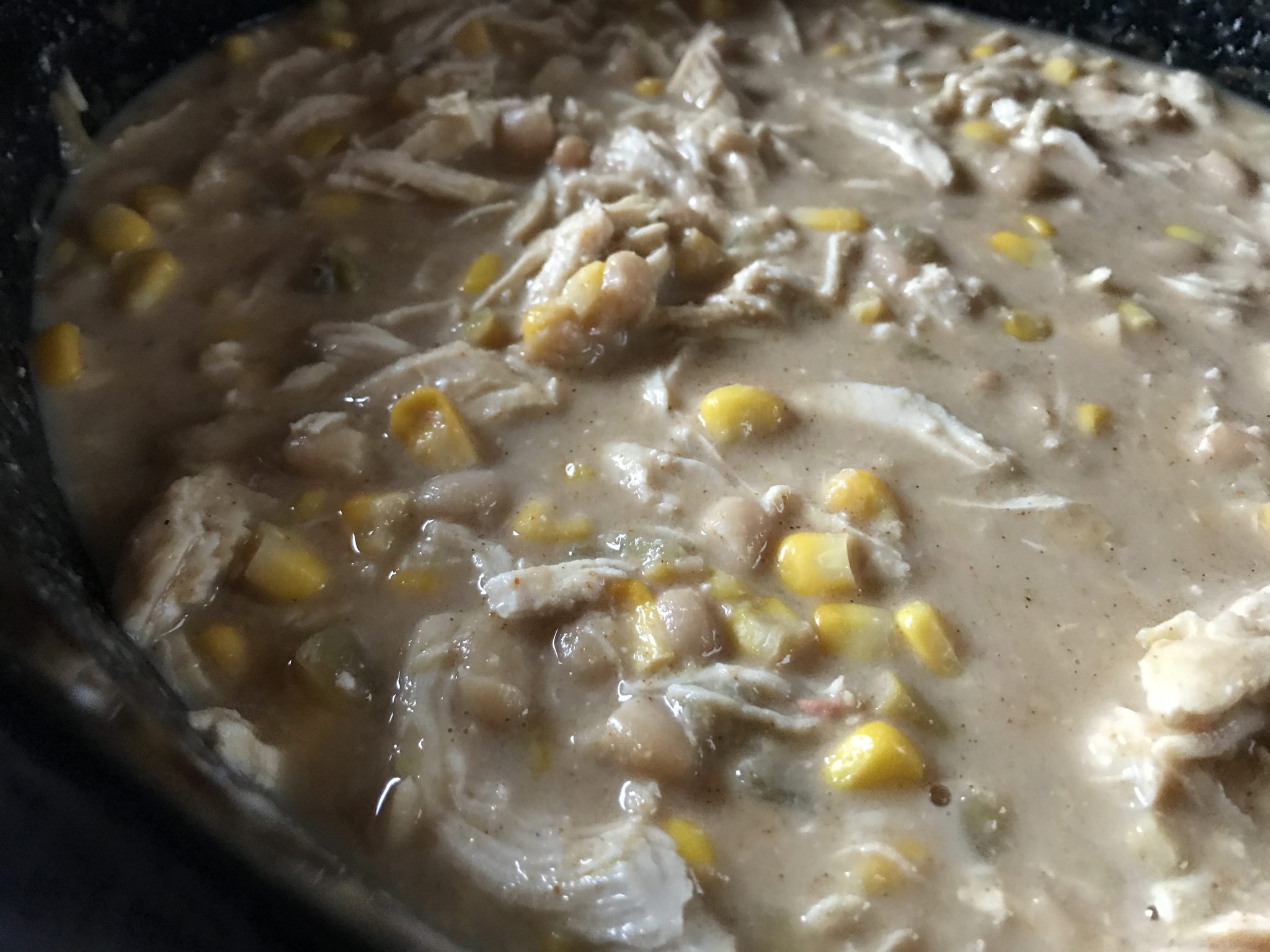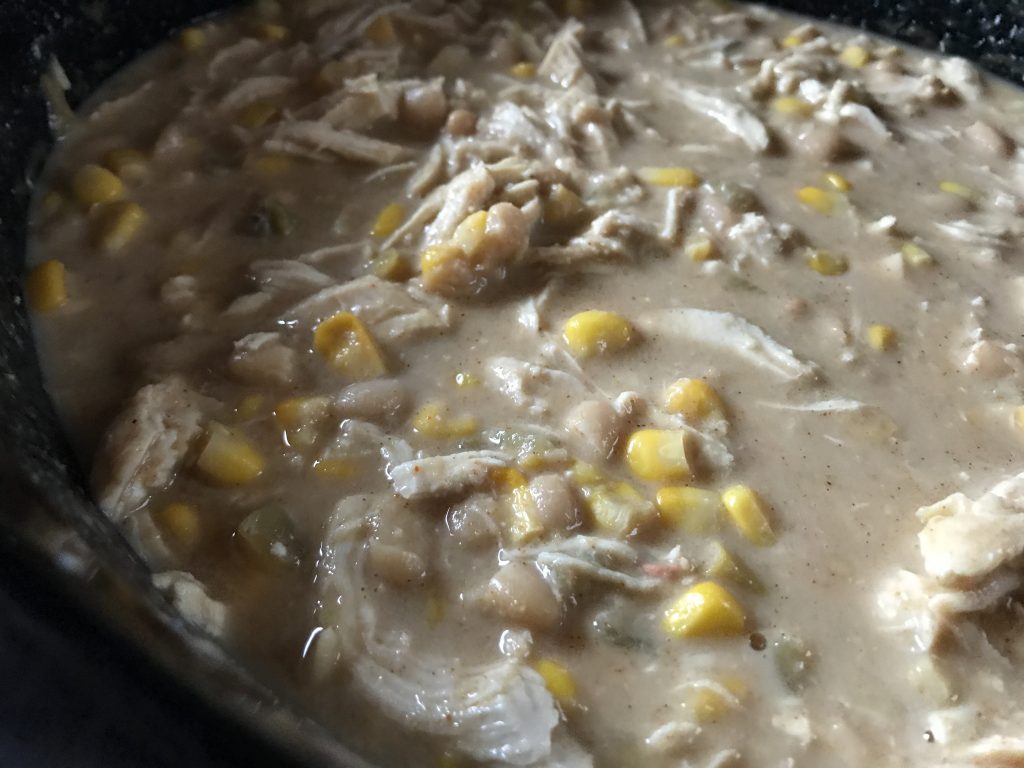 aaaaaand then it's done. White Chicken Chili for Prez.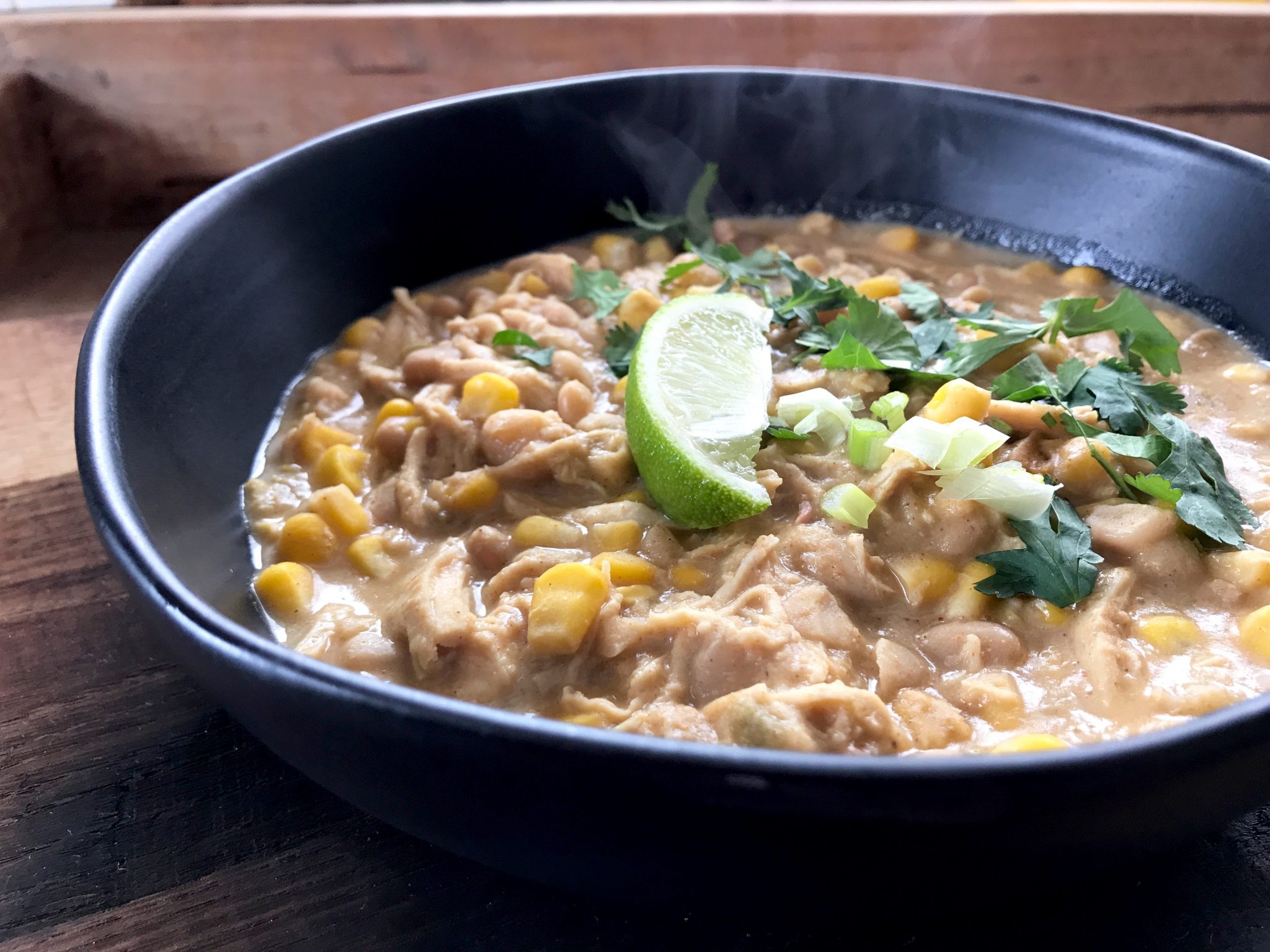 and it's delicious. (squeeze some lime on it to make it even beeetttaaa)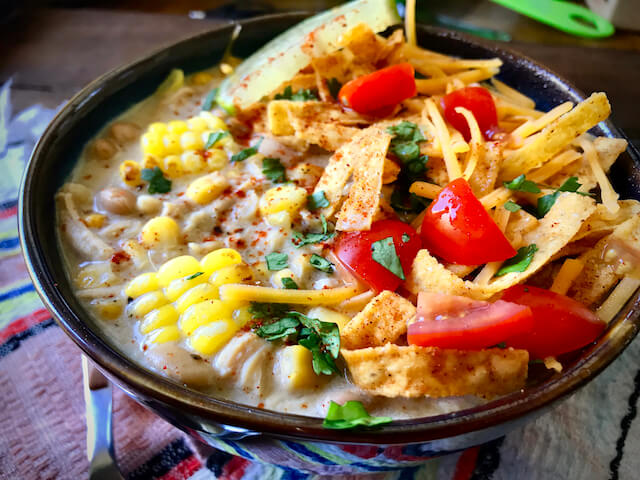 so stupid good.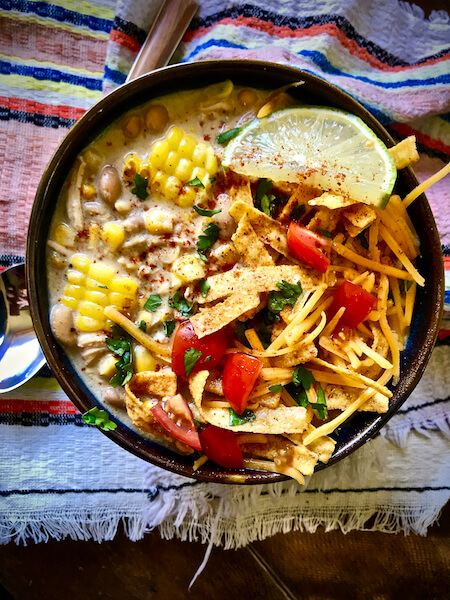 You can even take this White Chicken Chili to the next level by adding tortilla strips, shredded cheese, cilantro, green onions, but you surely don't have to. It's delicious by itself.
But, I'm the kinda gal that likes to go big or go home with my food.
I even added some freshly chopped tomatoes because why not at this point?
Oh my gosh, Did I mention this White Chicken Chili is delicious!? Make it right now, friends!
With love from my kitchen to yours,
Star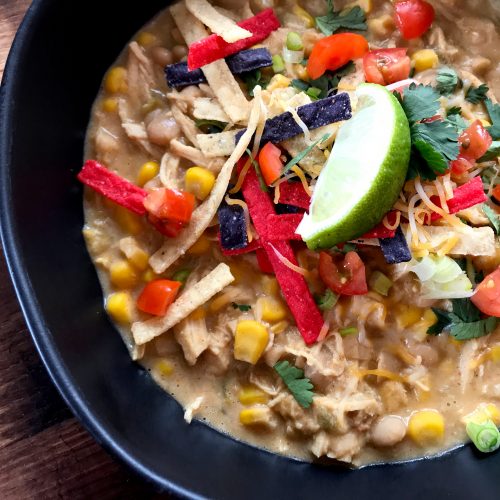 Print
Crockpot Creamy White Chicken Chili
A slow cooked white chicken chili fully loaded with flavor and finished off with cream cheese and a splash of half and half to make it nice and creamy.
Materials
1-½

lbs

chicken breast, raw

2

15.5 ounce

Great Northen Beans

(about 3 cups) drained, but not rinsed

2

4 ounce cans

cans diced mild green chiles

1-½

cups

corn kernels

(frozen or canned)

1-¾

cups

chicken broth

low sodium, if available

2

tsp

cumin

2

tsp

garlic powder

2

tsp

onion powder

2

tsp

chili powder

1

tsp

kosher salt

1

tsp

Lawry's Seasoned Salt

1

tsp

pepper

¼

tsp

cayenne pepper

more or less depending on level of spice preference

1/2

cup

half and half

4

oz

light cream cheese
Optional toppings
tortilla strips

reduced fat shredded cheese

chopped green onions

chopped cilantro

diced tomatoes

a squeeze of 1/4 of a lime
Instructions
In a slow cooker add chicken breast, beans, green chiles, corn, spices, and chicken broth. Cover and cook on low for 7-8 hours or high for 5 hours.

**Be sure not to add cream cheese or half and half in the beginning.**

Remove chicken and shred. Stir back into the chili.

Stir in half and half and light cream cheese. Cook on high for 30 minutes.

Top with tortilla strips, cheese, green onions, cilantro, tomatoes, and/or a squeeze of lime, if desired. Enjoy!
Notes
Servings size: About 1-1/2 cups
WW Points: 2
268 calories 6g fat, 2.5g saturated fat, 21g carbohydrates, 5.5g fiber, 4g sugar 0g Added Sugars, 34.2g protein