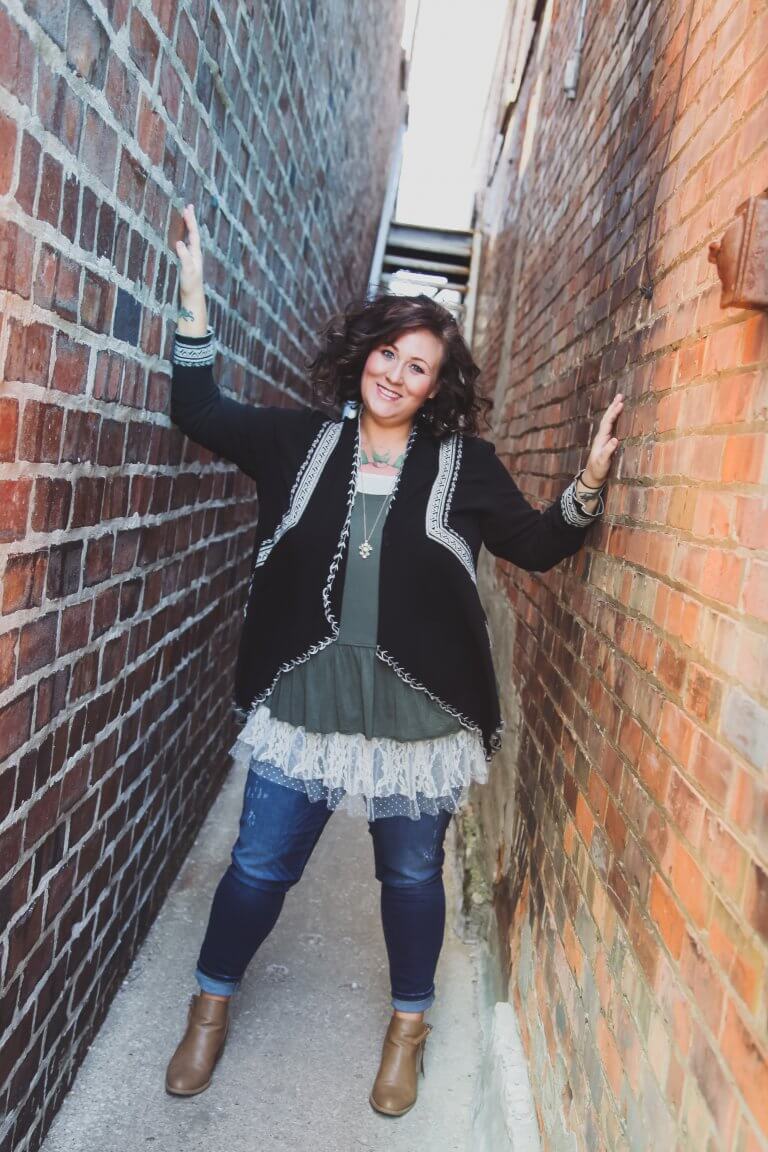 Hi there! Welcome to my little corner of the internet. When you're here, I want you to feel like we're old friends, sitting at my kitchen table and catchin' up over a good meal. The food isn't too fancy, the conversation is fairly lighthearted with a few healthy doses of sarcasm, and the dishes aren't always super-duper healthy. But it's skinny-ish, and it's delicious!
The kitchen is the heartbeat of the home, and I can't thank ya enough for letting me be a part of it by inviting my recipes into your kitchen. It means more to me than you realize, I promise.
If you're new around these parts, I'm Star! I'm a twenty somethin' stay at home mama-turned-food-blogger, and professional dishwasher. I'm cheese and bread obsessed. I love a good pat of butter, and I believe in lightening up dishes without sacrificing flavor, ever. I kind of really love food, but I also like other things… like taking photographs, trying to figure out how to decorate our home, talking to my dogs, spending time with my sweet family, and reading cookbooks. I'm still trying to find the time to do things other than cook food and be a mama, which is pretty difficult in this season of motherhood. But y'all, I wouldn't trade it for the world. I'm raisin' this little girl named Pepper with my better half, Eric. They are my heart and without them, I truly wouldn't be doing what I am doing for ya today. I was a a little lost before having my sweet girl… and from the moment I met her, I knew I needed to ind my way in life… and I think I finally have.
My Midwestern roots are strong, and I'm a meat & potatoes girl through and through. Around here you'll find a lil bit of everything, and a lil bit more than that even. In my opinion, healthy eating isn't about kale and turmeric smoothies, fat free cheese, or baked chicken all day everyday. It's about changing your approach to food, and loving what you're putting into your body. It's about teaching yourself that nothin' is off limits, and sometimes ya just need to portion it out and use a good ol' measuring cup.
Here you'll find delicious recipes, practical kitchen hacks, a little (okay, a lot) of rambling, a whole bunch of pictures of food, and most importantly, a whole bunch'a family friendly, busy week night recipes including, "I've got 25 minutes and I don't wanna get carryouts or hit the drive thru, but if I dirty more than three dishes, I'm going to scream"- type of meals… because that's the exact stage of motherhood that I'm in. I also want you to know that I know how to throw a good, hearty Sunday Supper on the table. So you'll always be able to find that here too!
I hope you love it around here, because I sure do. Thanks so much for stoppin' by!
xo— StarSaveSaveSaveSave
SaveSave